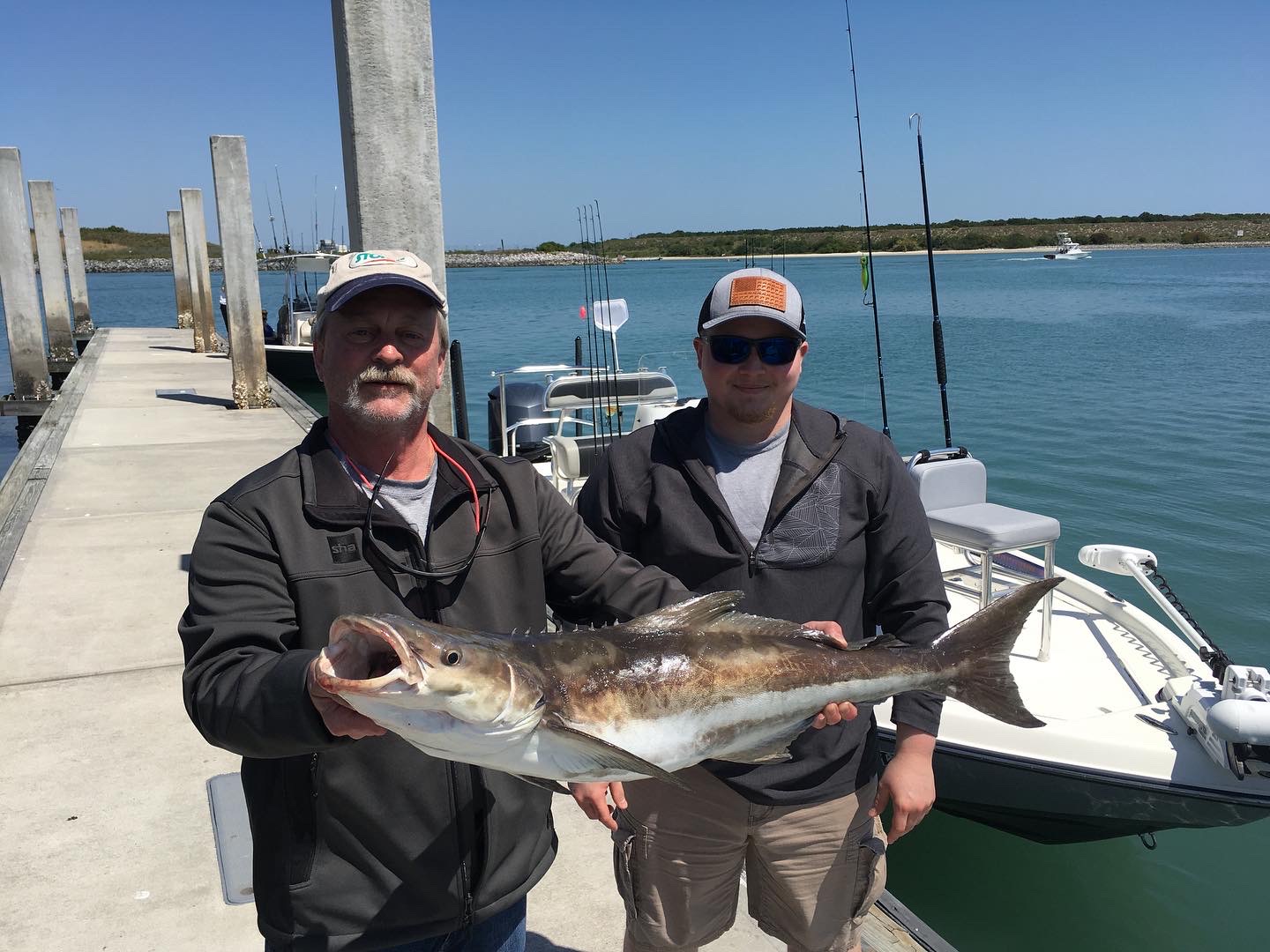 When the ocean has been calm We have been able to get out and chase cobia between the Port Canaveral and Sebastian inlets. Many of the fish we have been catching are under the legal size limit so we have been betting these fish instead of gaffing them. Live greenies and pogies have been our best bait options on most days.
King mackerel, red snapper, and plenty of sharks are rounding out our species list on our ocean trips.
In the lagoons big redfish are returning to the flats and we can occasionally sight cast to them. Most of the time however it's a waiting game as we soak chunk baits along the edges of bars and channels for these big fish. Small Bull sharks in the 2 to 5 foot range are another hard pulling species we are encountering as we try for the Bull reds. Speckled trout action is getting better by the day and we should start to see more fish over the 20-inch size as we move through the month of April.
We have a few days open between now and the end of the month so give captain Justin or myself a jingle and we will try to fit you into our schedule to go out and catch a memory. You can reach us at 321-505-8217 or go to our reservations page at our website www.finelinefishingcharters.com to book with us.
Let's go catch your next memory!
-Captain Jim Ross