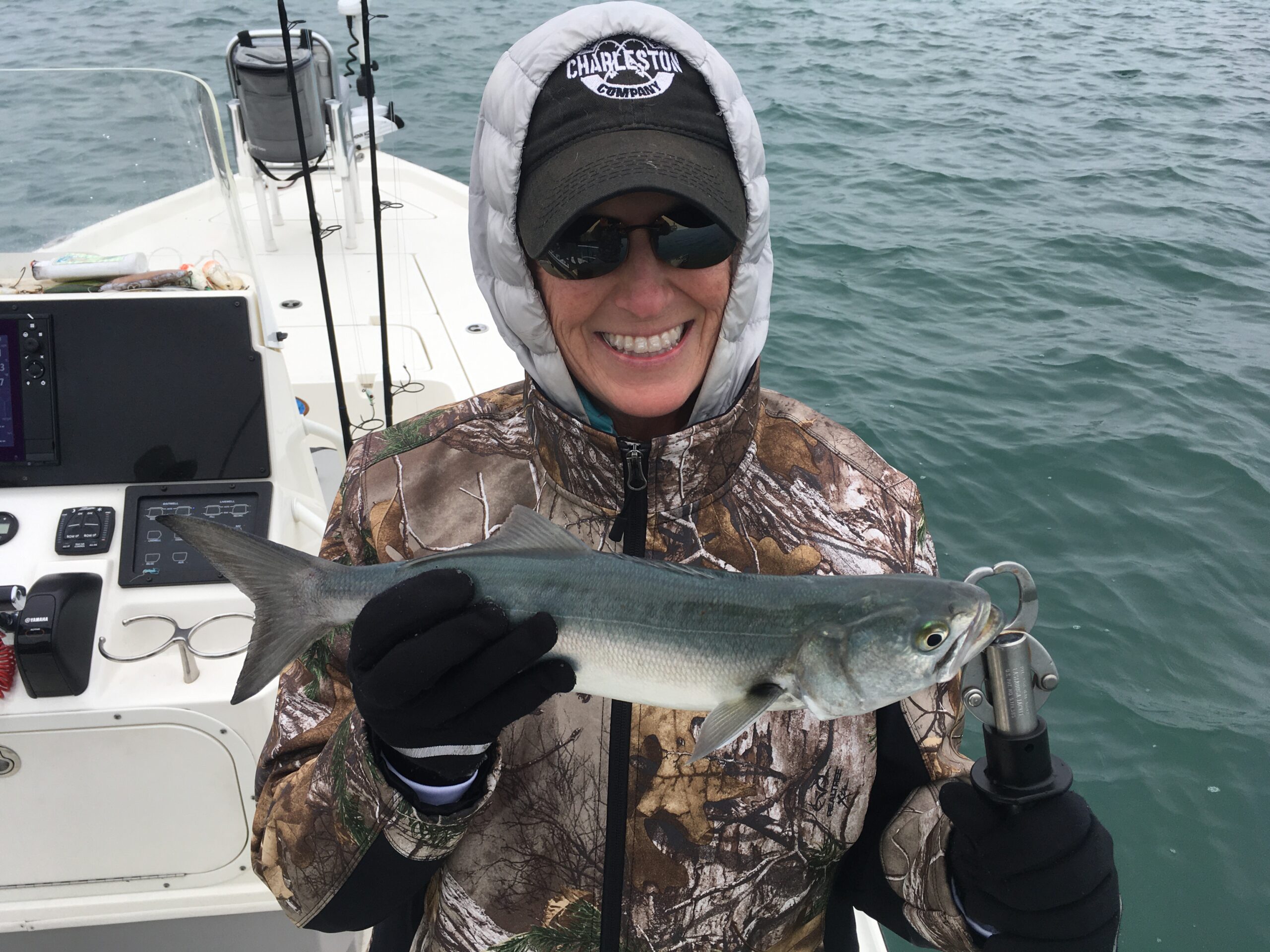 The weather has been pretty unpredictable over the past few weeks. One days its 85 degrees and Sunny, and the next its 55 degrees and raining. The fishing has been a yoyo style of adventure as well. One day they are chewing pretty good and the next they have lock jaw. Some of the species that we have had good luck with are speckled trout in the lagoons and bluefish along the beaches.
Most of these have been smaller fish, but every once in a while a larger model will bite our offerings. Nicole recently joined me for her birthday fishing trip. The weather was supposed to be mostly sunny and temps in the lower 70's. The weather man got it WAY wrong. It was 58 cloudy and windy, but she was a good sport about it, and we had a fun time trying to catch bluefish, jack, snook, and tripletail. Some cooperated and some didn't, but that's fishing.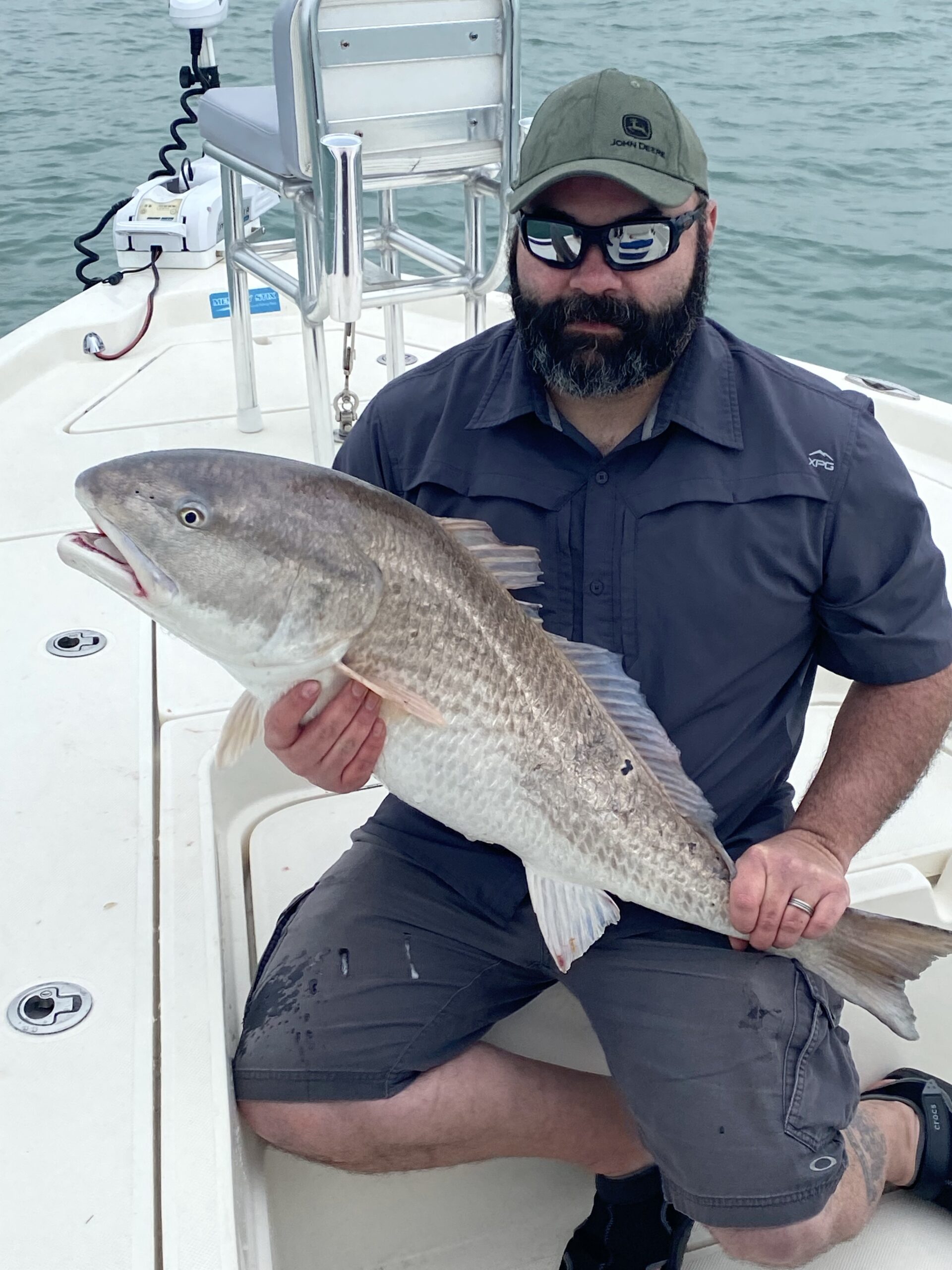 There are some pretty good sized redfish out in the ocean right now too. Captain Justin has been able to get a few of them on days the weather will let him get his clients out there. We are looking forward to more big black drum, tripletail, and shark action as we move into the latter portion of February and first portion of March.
It has been a long few weeks for me as I have been undergoing another round of dermatology treatments again this winter. I will happily to put up with the pain and aggravation of my face melting off instead of the alternative though. These last three weeks off the water have allowed me to focus on our upcoming spring fishing though.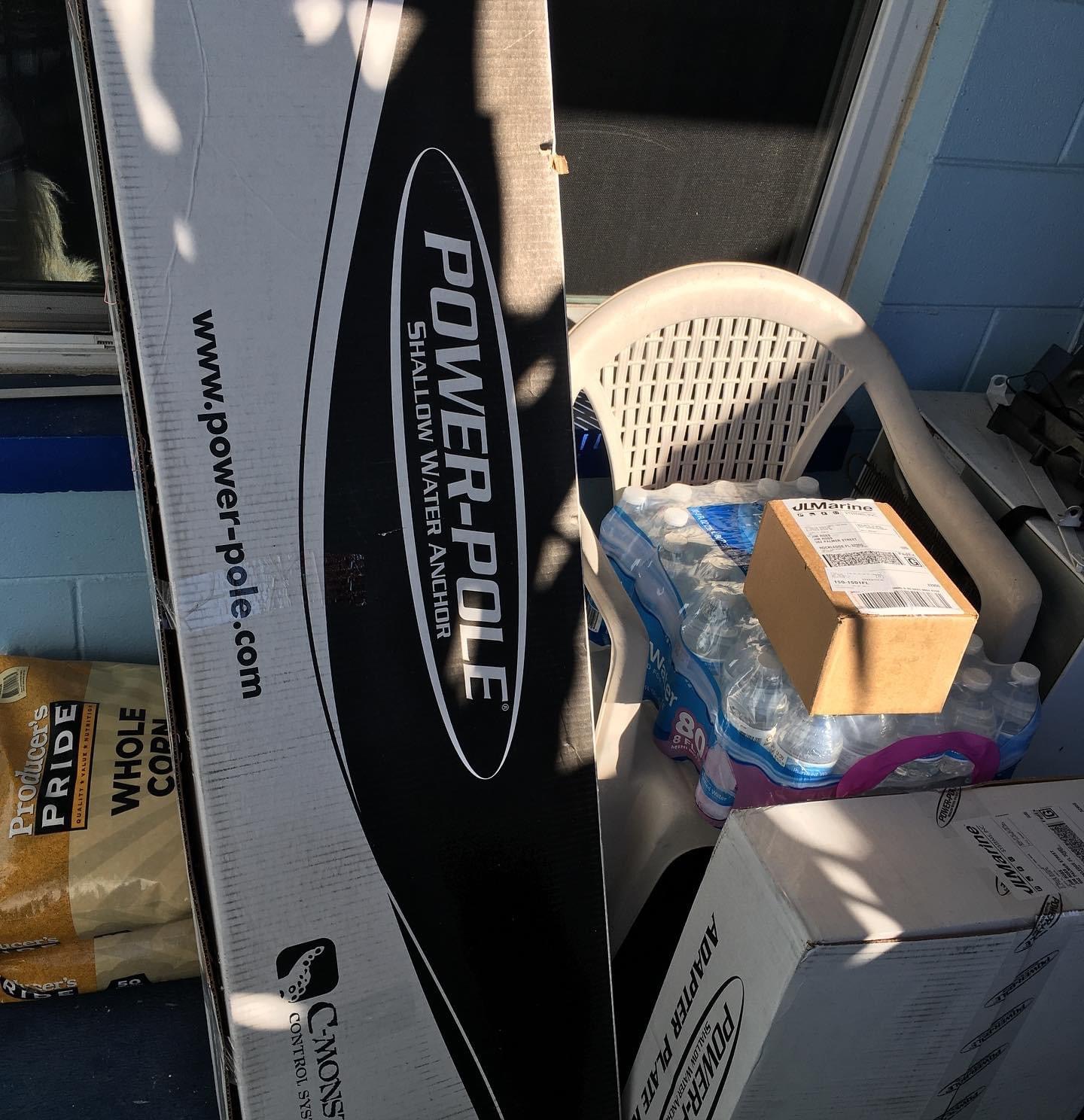 I just received my 2022 Skeeter SX 240 bay boat and I have been busy trying to acquire all of the "extra" components that make for a good fishing boat and enjoyable experience for our customers. Powerpoles, batteries, propellers, charging systems, etc. all have to be purchased and installed before I can put this new boat in the water. as you can imagine this is a frustrating undertaking with todays supply chain issues. But I've almost got everything I need to put this new boat into service.
I'll have a photo of the new boat in the upcoming weeks so look for it once I have finished installing these items. We are ready to take you out for another exciting adventure with us here at Fineline Fishing Charters, so give us a shout and we will put a trip together just for you.
Let's go catch your next memory!
-Captain Jim Ross