Capt. Jim Ross on Television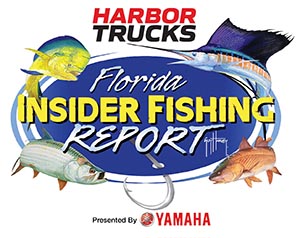 Captain Jim will joins Capt. Rick Murphy and a host of other top professional guides from across the state of Florida on the "Florida Insider Fishing Report" television show. Captain Jim is the Central East region expert and covers all of the fishing action in the Cocoa Beach, Daytona Beach, and Orlando areas.
Hour Jacks
Redfish fishing on the Mogan Spoon
Flounder, Cobia, & Tripletail
Beach Donkeys
Join Capt. Jim Ross, Rodney Sahr and guests on the Catch a Memory Outdoors radio show every Saturday morning from 7:00 – 9:00 A.M. on WWBC 1510 AM, 94.7, 99.9 and 100.7 FM in Brevard County. This is the only talk radio show dedicated to covering the fishing and hunting in east central Florida. Capt. Jim has been hosting a live radio show that serves the communities of Melbourne, Cocoa Beach, Rockledge, Titusville and the rest of east central Florida for almost twenty years.
Book your fishing charter today!
Easy online instant reservations!