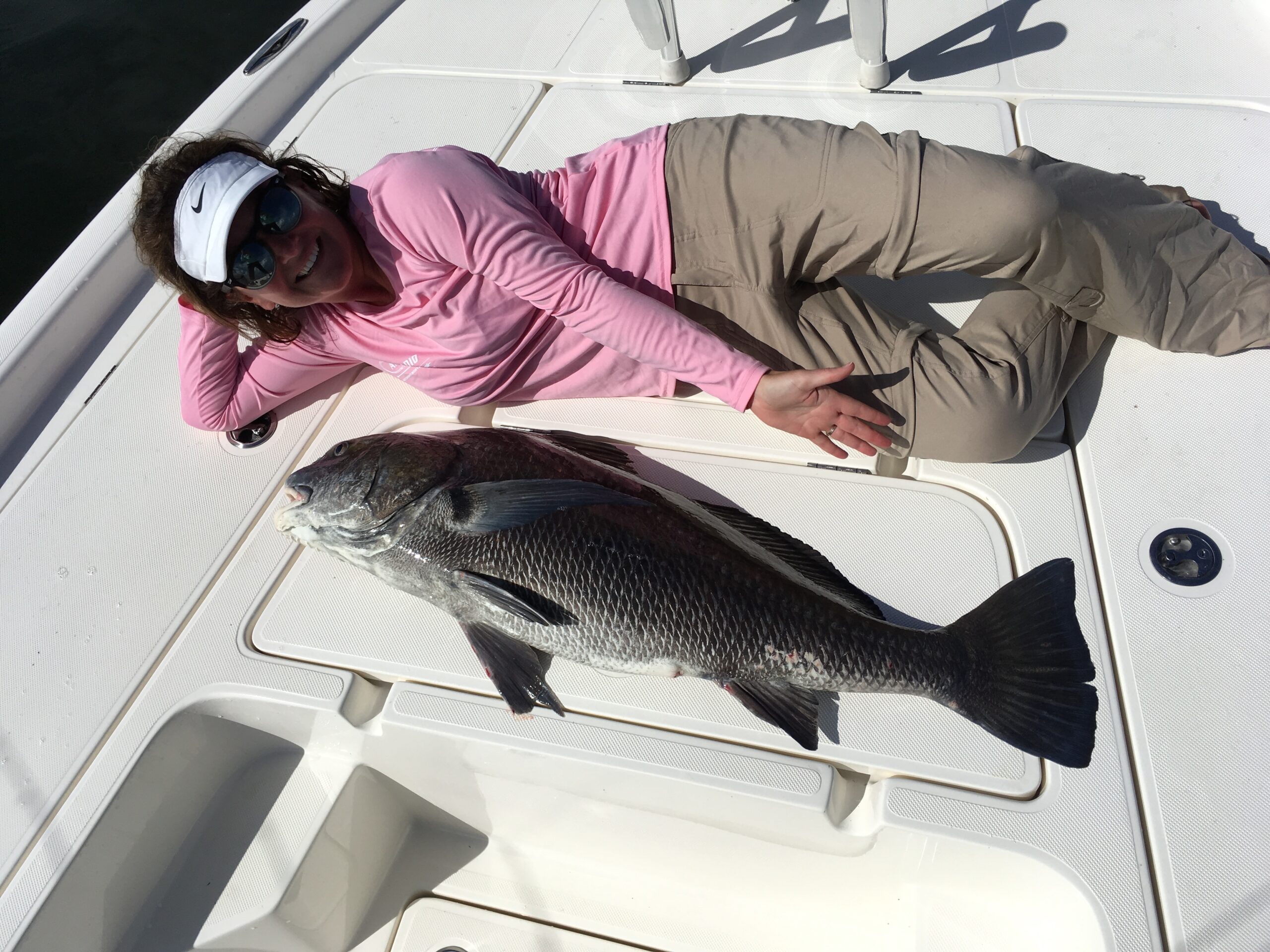 Let the cold winds blow! These winds bring us some really good fishing opportunities during our winter months.
Black drum become very active in the rivers and lagoon and these fish can range from just a pound or two to well over 30 pounds. Live shrimp, cut crab, cut clam, cut oyster, and clam or Fishbites Fish'n Strips® Crab usually work when targeting these tough fish.
Along the near-coastal waters the drum can be found in and around the surf break. These fish will be looking to feed on sand fleas most of the time, but if you find a school of giant drum they will hit artificial lures like Cobia jigs and spoons. These fish can get huge! The smaller fish run in the 35 to 50-pound class, and the larger ones can scale up into the 70-pound range!!
These are true trophy-sized fish that will test not only your arms and back, but your willpower too! We can often find these schools of big fish on calm days between cold fronts, the river and lagoon fish can be found on almost any given day.
Speckled trout, smaller Redfish, and a few other species will round out the list that our charter anglers will be landing this month and next. Don't let the cooler weather fool you, there are options to help you get you rid bent even through our cooler months.
Give Captain Justin or myself a shout if your ready to get out there and have some fun.