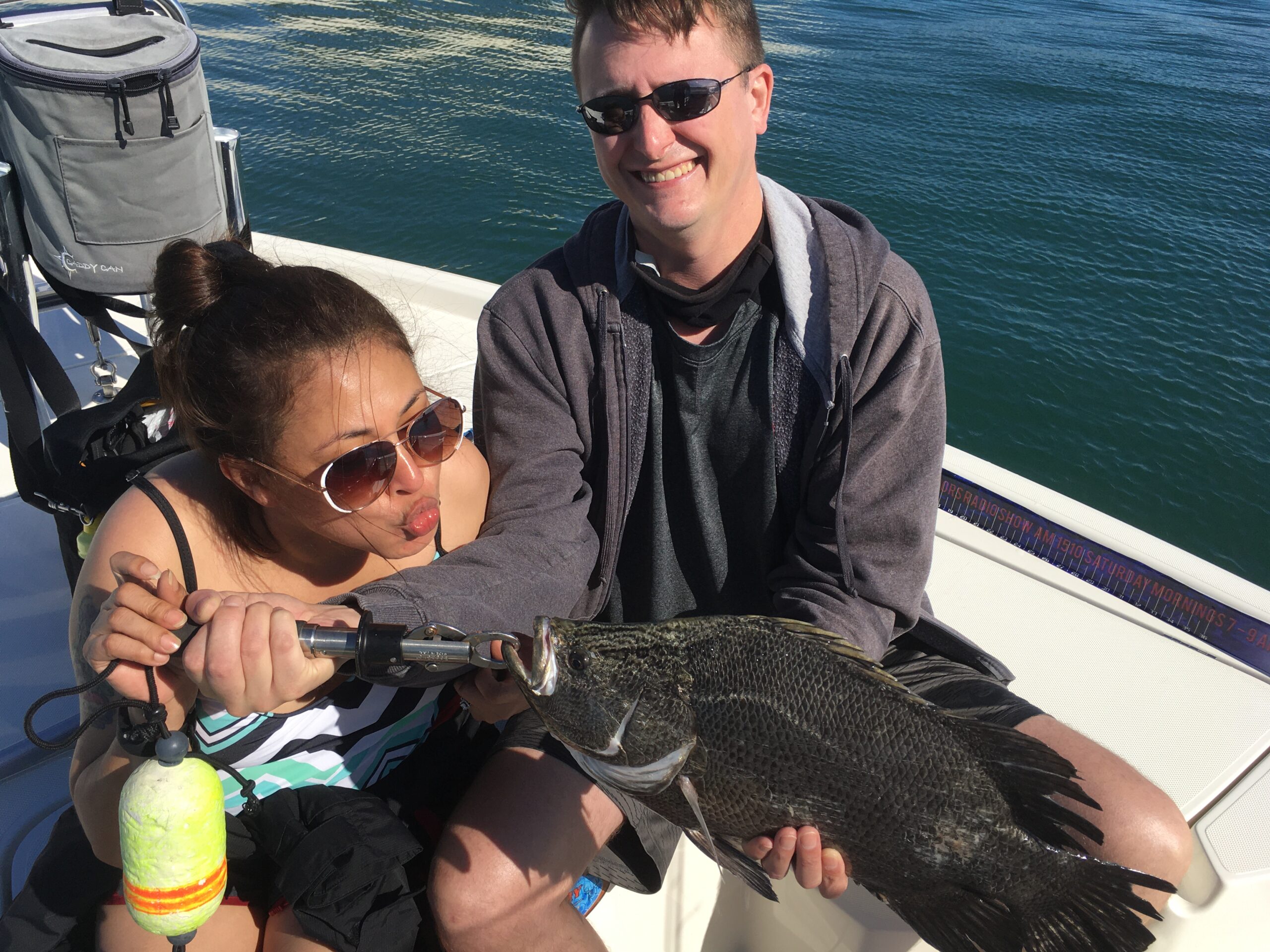 The chamber of commerce weather we have experienced lately has the fishing near Cocoa Beach and Port Canaveral on fire!! We usually don't get weather this good in January, but you won't hear me complaining about what we received over the last few days.
The Tripletail action has been really good and these fish taste as good as they fight.  Sheepshead are another scrappy species that we've been getting recently. These fish have been ultra-aggressive striking shrimp tipped jigs near the jetties rocks, docks, and other near-coastal structures.
The shark bite has been off the chain, with big spinner and black tip sharks making a common appearance near bait pods and up at the tip of the shoal. Live and cut baits will get these sharks to strike, but we really love using large chuggers to get these fish fired up. They will blast a big chug-style plug worked around the bait pods. Watching a 100-pound shark sky-rocket our topwater lure is one of the most exciting things you will ever see! The shear power of these animals is unrivaled, and they can destroy even the toughest of lures when they bite down on them.
We're also excited about the return of the goats. Giant Black Drum earn this nickname due to the barbells under their chins. Plus, they can be really stubborn and have a reluctance to come to the boat, but once hooked up you may feel like there is a bulldozer on the other end of your line! These fish are averaging 40 to 50-pounds and many can go 70-pounds along our coast at this time of the year.
Captain Justin and I are ready to take you fishing, so give us a call at 321-636-3728 or book your trip with either one of us directly online at www.finelinefishingcharters.com.
Let's go catch your next memory!!