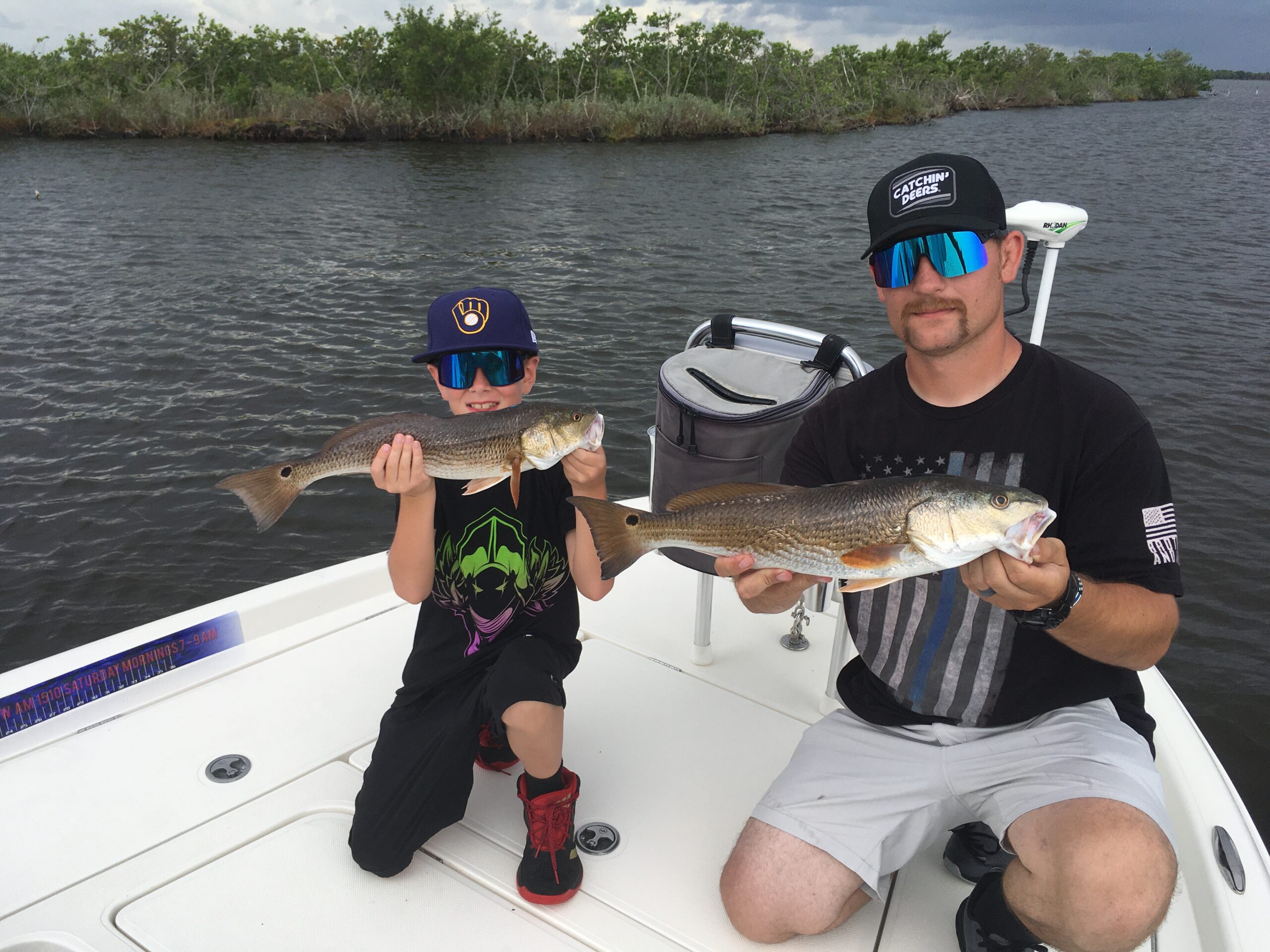 REDS ON THE LAGOON FLATS
You can tell that Fall time is approaching when the redfish action starts to pick up in our lagoons. Recently we've started catching small redfish in the 10 to 20-inch range and this usually signals the migration of these juvenile fish out of the salt marshes and onto the flats of the Indian, Banana, and Mosquito Lagoons. The reason for this is the fall mullet run is starting to kick into gear in these areas and these smaller redfish try to gorge themselves on the tasty silver morsels as they migrate southward heading for their wintering grounds.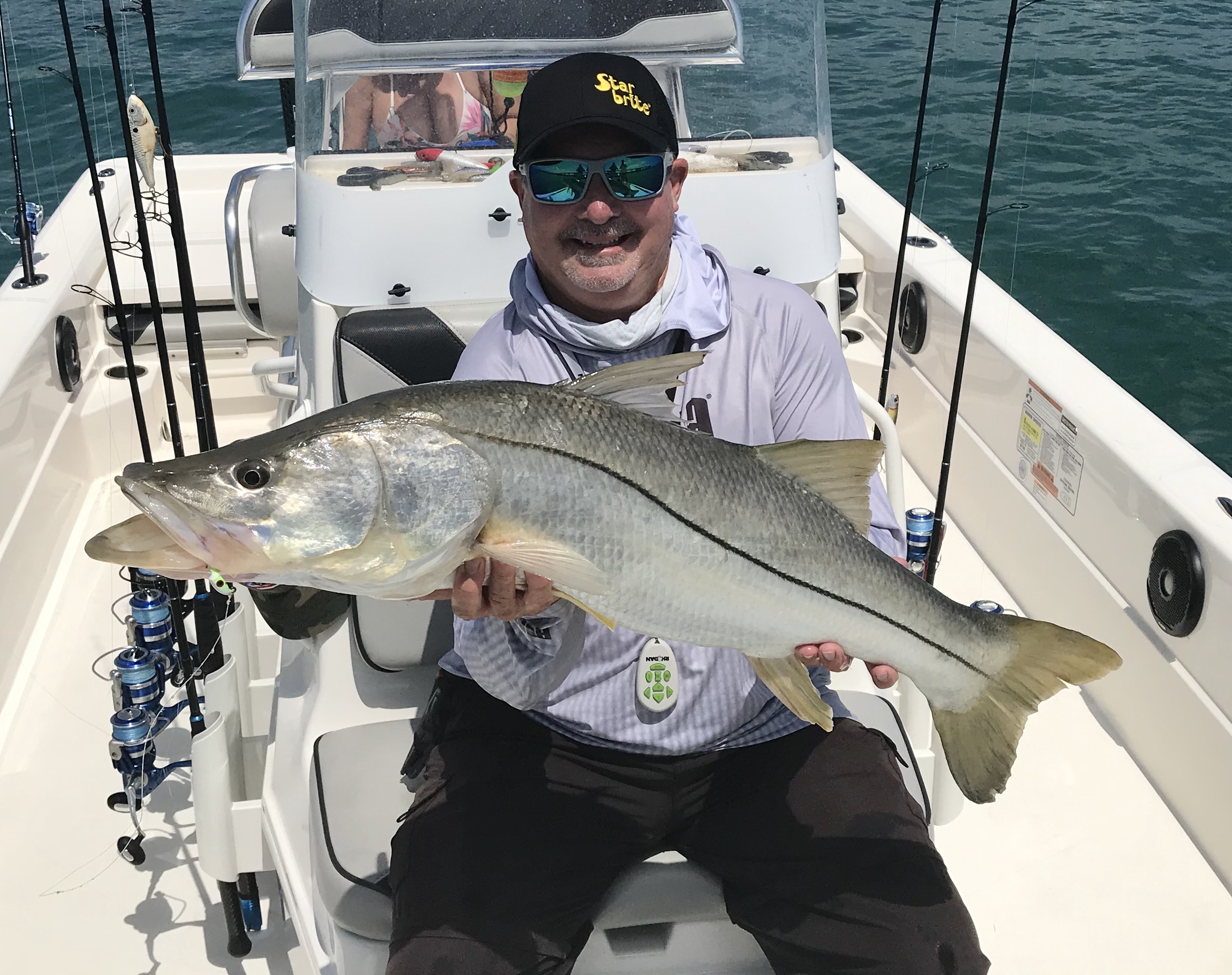 SNOOK ARE CHEWING ALONG THE NEAR COASTAL WATERS
Snook action is going to be wide open over the next few weeks between now and Halloween. The finger mullet run is gong strong on the beaches and the snook know it. Look for snook blasting through the schools of mullet as they mill around the inlets, jetties, and areas around the tip of Cape Canaveral. Other species that you can expect to tangle with are jacks. bluefish, sharks, tarpon, bonito, ladyfish, and flounder just to name a few.
It the best time of the year to catch one of just about everything that swims in our lagoons and near coastal waters, so jump onboard and let's go catch your next memory.