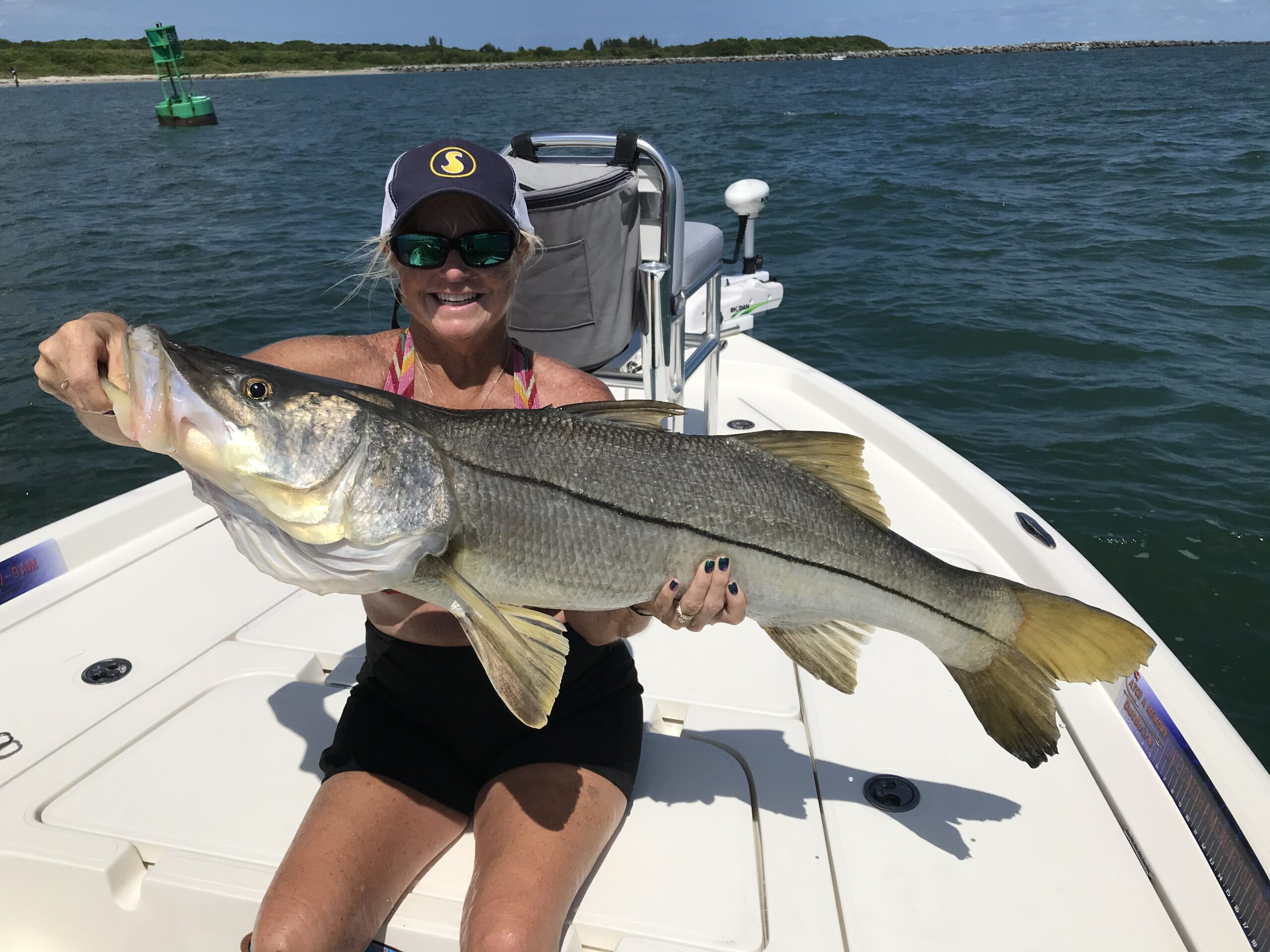 Were catching giants!! Are you ready to get your rod bent?
Snook fishing has been really good in September during the first portion of the fall mullet run this year. We have had quite a few really big fish including this giant 40-incher that my new bride landed one afternoon at Cocoa Beach. She jumped onboard with me after my morning trip that day because I had a last minute cancellation from the customer that had my afternoon time slot booked. WE have also had really good numbers of tarpon bites over the past month. The action from these two fish species should only get better as we go through the month of October. Big ocean run redfish, jacks, bluefish, tripletail, and others will become more prevalent this month as well along the near-coastal waters.
In the Indian and Banana Rivers and Mosquito Lagoon the redfish bite has been much slower this past month than it has been in previous years. Areas around Titusville, Cocoa Beach, Rockledge, that normally hold good numbers of redfish fish have not been holding the usual numbers of mullet that they normally do for this time of the year. This is most likely the cause of the reduced redfish numbers we are seeing. It looks like the mullet run in these protected waters is going to occur later than normal, which is good new for anyone booking a charter with us in October or early November.
The weather this time of year is fantastic and there is usually always something to pull on. Give us a shout and we can get you set up for your next fishing excursion.
Let's go catch your next memory!