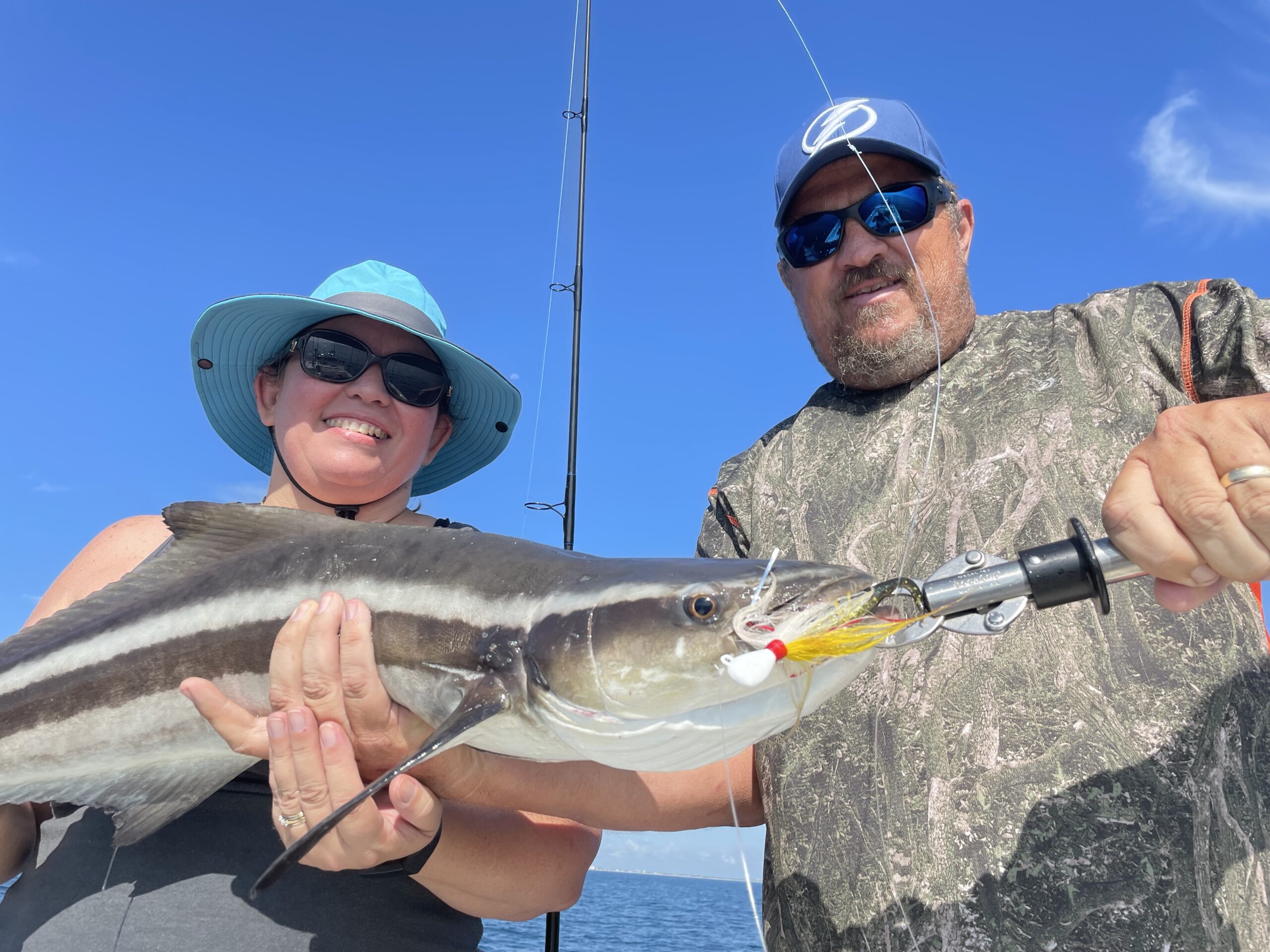 Cobia are the surprise of the past week. Good numbers of fish showed up on the reefs and wrecks in the 60 to 90-foot depths off shore of Canaveral and Sebastian. We found many of them while slow trolling with live baits for king mackerel in those depths. Most of the Cobia we landed were under the minimum size limit. Even though most of these fish were small, a few did measure long enough to keep. Either way they still provided some great sport for our customers. Captain Justin and I always like to keep a Cobia jig at the ready for when these fish show up.
Going back to the king mackerel, most of our fish this week were in the 12 to 20 pound class. We even had a few bigger kings while targeting tarpon along the beaches within 1/4 mile of the surf break.
In the lagoons it's been really slow after about 9 am on our trips in there this week. We recommend only booking our 3 or 4 hour options if you are wanting to fish for trout, redfish, black drum, and snook due to the extreme heat we are expecting later in the day this week. Our near shore and offshore trips can be either 5 or 8 hour trips. Once the sun comes up the fish species we are targeting out in the ocean just seem to be going deeper in the water column but continue to bite in most days.
Let's go catch your next memory!