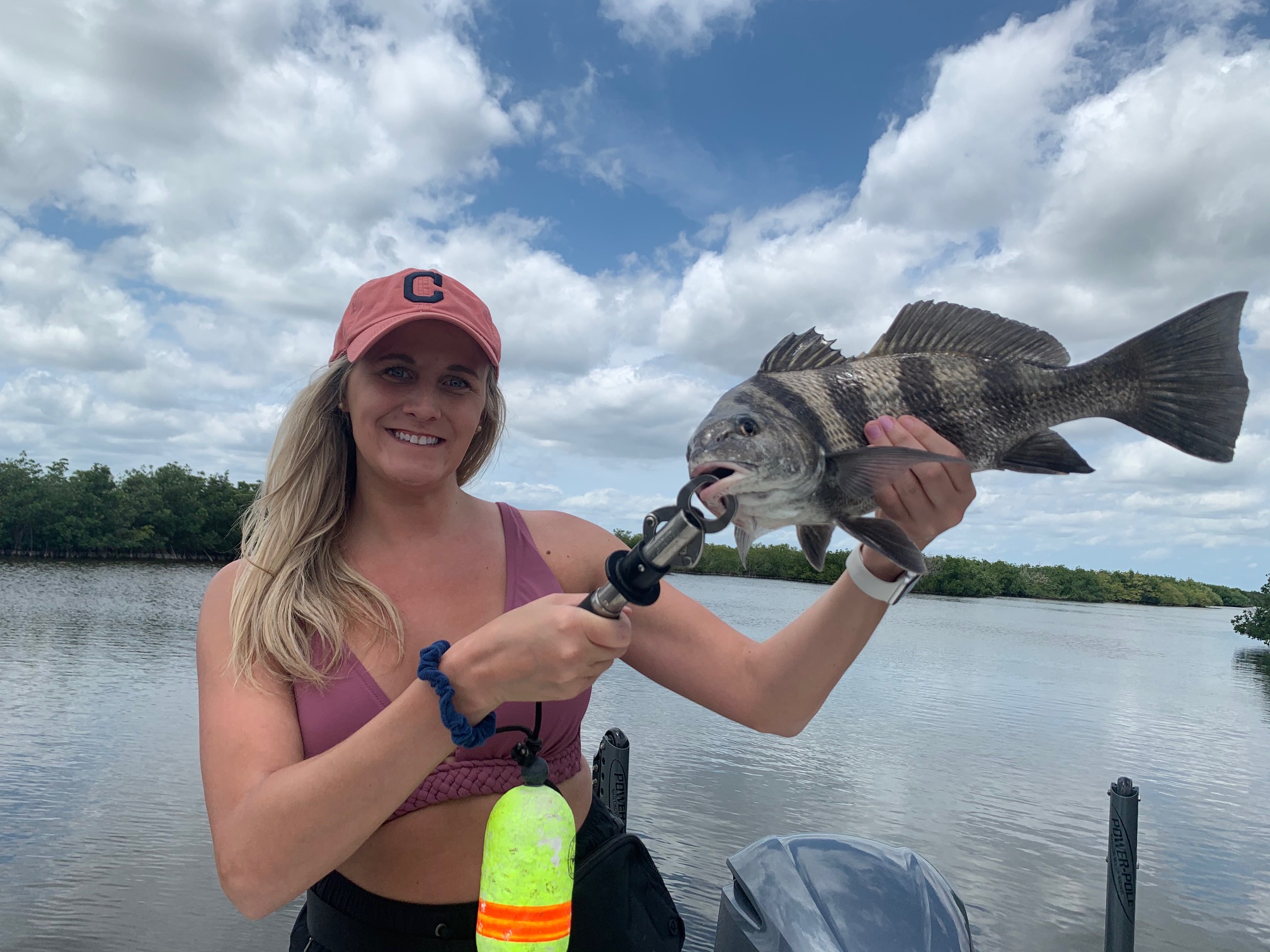 SPRING IS IN THE AIR!
Spring is finally here in central Florida! I know that those of you that live up north think it was here during your fishing excursions with us over the spring break period, but its actually feeling like it's here over this past week. The white butterflies are flying in the air around the lagoons. The low temperatures for the morning are in the upper 60's. The trout and tarpon action is getting better. All of the things that we look for to signal spring is in the air are happening right now.
MIXED BAG OF SPECIES IN THE LAGOONS.
Captain Justin and I have been getting a variety of species on our recent trips in the Indian and Banana River Lagoons. Many of these are not large fish, but we have been getting pretty good numbers on most days. Ladyfish, speckled trout, crevalle jack, small redfish, and slot sized black drum are just a few of these. Juvenile tarpon have been striking on some days. As most of you know, tarpon are a very difficult species to catch, and baby tarpon are know exception. These fish can shake a hook out of their mouths in no time, but we have managed to land a few of these prized game fish.
LAGOON BULL SHARK BONANAZA!
The bull shark action has been pretty good all month long. Using chunks of cut ladyfish that we catch in the mornings for bait, we are getting the bull sharks to come out and play. Most of these are small fish which make them great for our anglers to target using medium sized gear. These fish a strong fighters and sometimes even breach the water once they feel the hook. All in all it has been a fun month on the water and we look forward to may being even better.
MAY FISHING 4-CAST
The beaches are the place we think of fishing when we think of the may time frame. Drag screaming King mackerel, bull dogging beach donkeys (a.k.a. Crevalle Jack) that run into the 25 pound range, and of course our favorite frustration- BIG tarpon will be on our minds this month. If you are looking to tangle with any of these species don't forget to book your trip now.
ISLAMORADA FLORIDA KEYS TRIP
We had a last minute cancellation for our keys trip in the middle of this month. Captain Justin has two consecutive days available to go fishing in the fabulous Florida Keys. Our Islamorada excursions include fishing for a variety of species including tarpon, shark, mangrove and yellowtail snapper around the bridges and near-shore patch reefs, snook, redfish, and trout in the back country and you never know when you may run across a permit, bonefish, cobia or tripletail down there. If you are interested in filling in these two days on short notice (at a discounted rate) contact him directly at 321-505-8217.
Let's go catch your next memory!