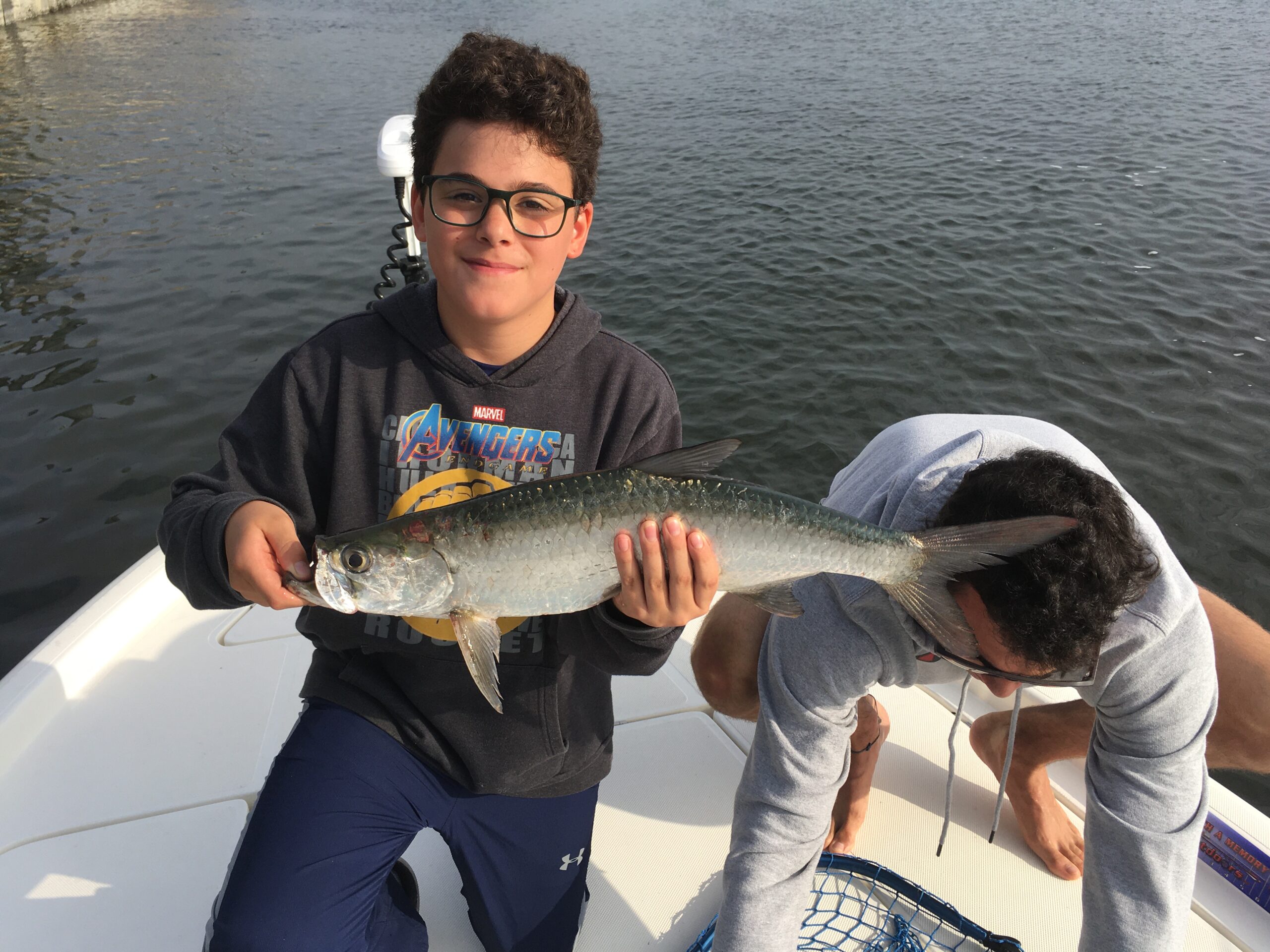 BABY TARPON ARE CHEWING!
It's an unusual thing for us to get a lot of baby tarpon bites, but right now they are chewing. This past week we have hooked about fifteen of them, landing six. These are pretty good numbers considering that 1 in 10 tarpon usually get off on the first few jumps. Tarpon usually either break the line or spit the hook most of the time. Live shrimp seems to be the best bait for them, but straight tailed Saltwater Assassin jerk baits have proven their worth again this year on these little silver kings. So as we move into the Summer months, we are looking forward to catching more and more of these fantastic little tarpon with you.
Let's go catch your next memory!