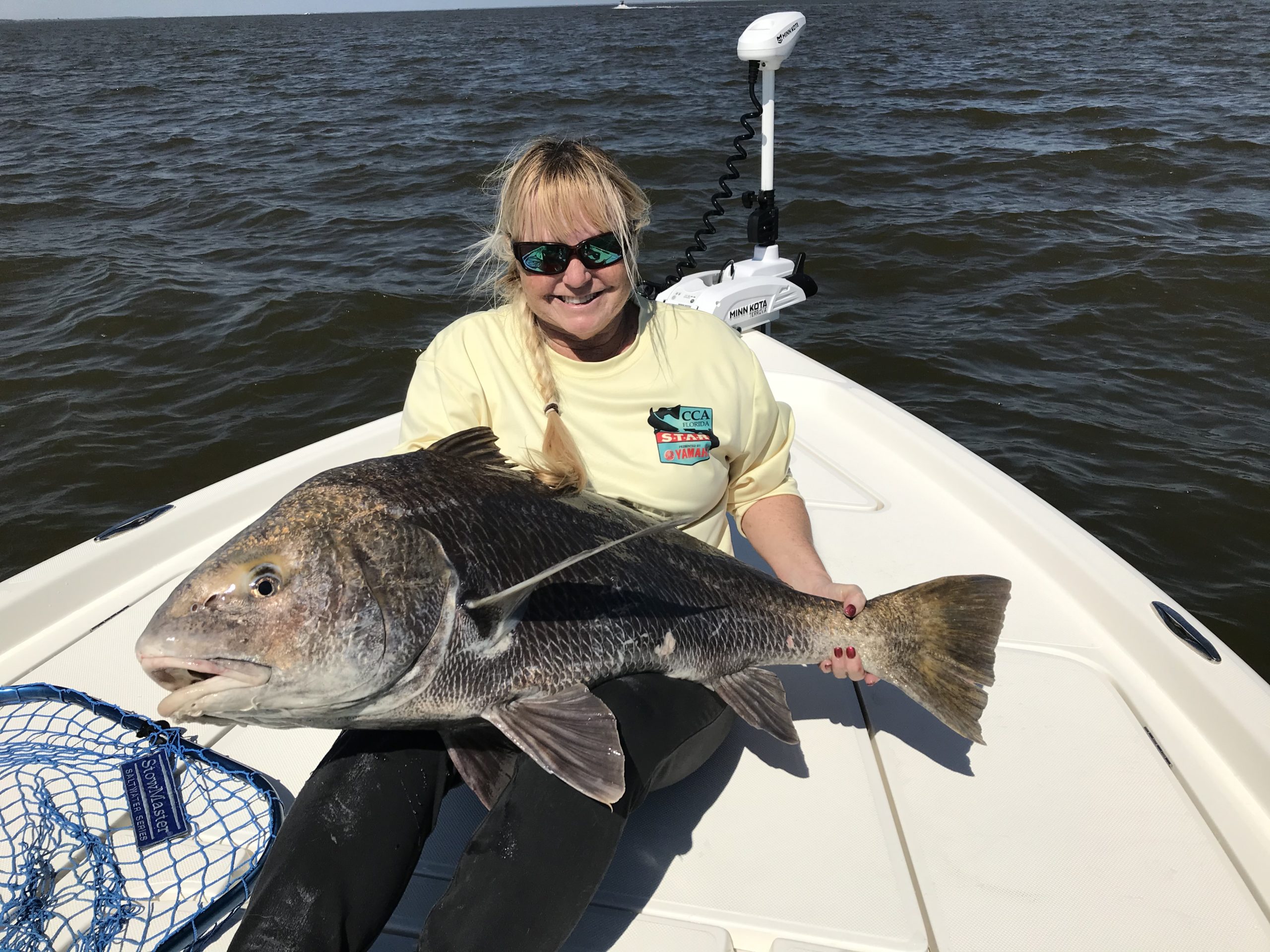 MOON PHASES EFFECT OUR BITE
It's amazing how fishing can change from fantastic to really slow (and vise versa) in just a matter of hours. The full moon phases each month accentuate this influence on our fishing. The bite this week was a prime example of being on the water during the "preferred" time of day according to the Solunar tables. Captain Justin and I had some fantastic fishing action on some of our inshore trips, especially on the days leading into the full moon. After the full moon it became a struggle to get anything (other than catfish) to eat for us. But on those days after the moon, the minor and major times of activity -according to the Solunar tables- became critical periods for us to make sure we were on fish, because that was the only time they would bite. The fish would turn on or off like a light switch. Black drum are currently spawning in the Indian and Banana River lagoons near Titusville, Rockledge, and Cocoa Beach. These species were our main focus as they school in large groups which allowed us to get your baits in front of more fish increasing your chances for a hookup.
TWO HANDFULLS OF BOOM
Most of our black drum are running 20 to 35-pounds right now. These fish are big, hard-fighting fish as those of you that have landed know. They have saved our bacon on many days, but become a huge source of frustration on others when we either couldn't find a school of fish, or found a school but they wouldn't eat. These fish are not really "predators". They are more like cattle that graze along the bottom of the lagoon floor. During the times when they are not feeding, it becomes extremely difficult to get them to bite. This is because they do not respond to prey fleeing away from them, like a trout, snook, or redfish. These other fish-due to their tendency to chase things down to eat them- can be tricked into striking a lure or bait that is trying to elude them. Such is our dilemma on some days. When they do feed, these drum are loads of fun to pull on.
Book a trip with us and let's go catch your next memory!