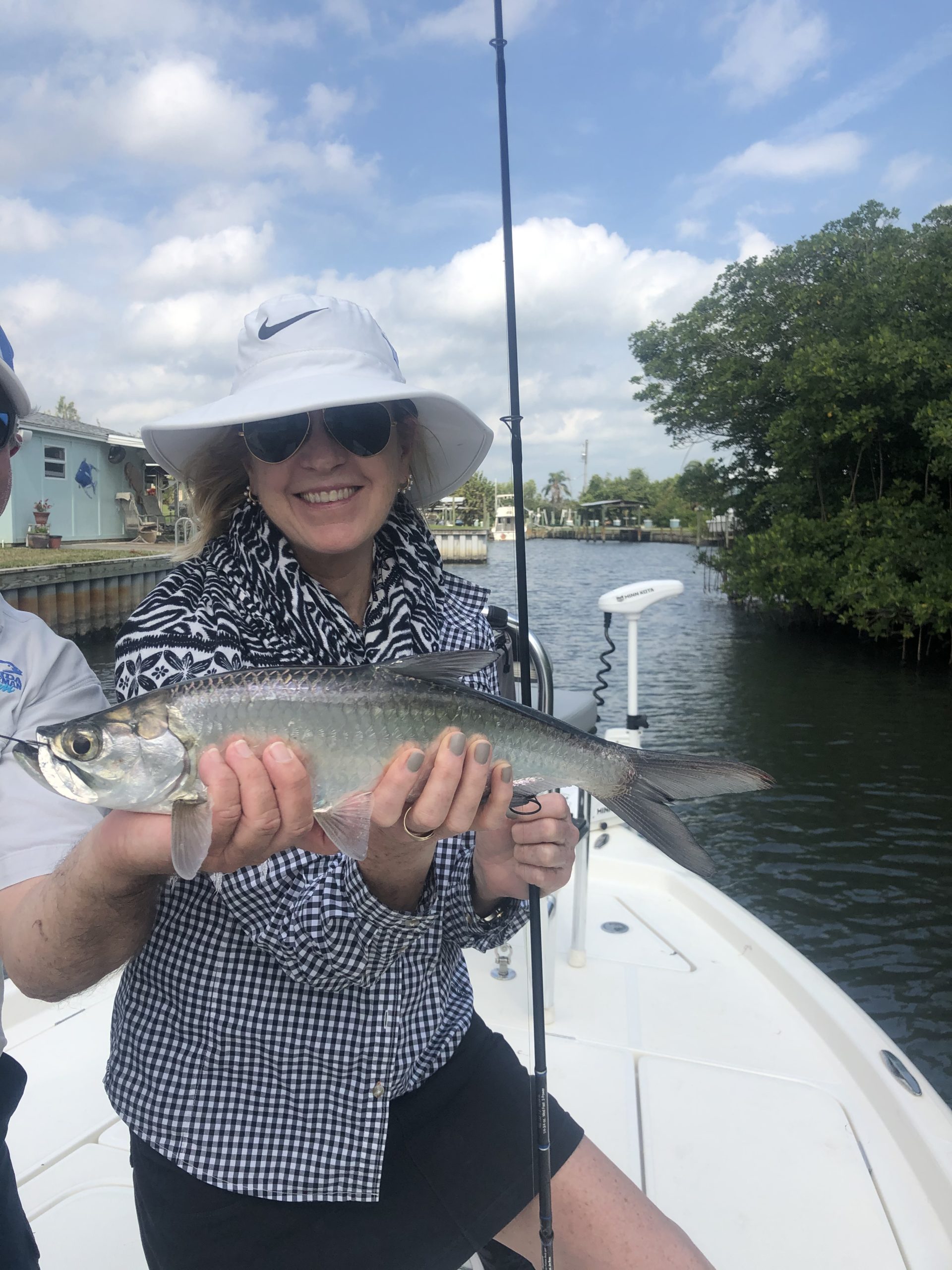 WARMER FLORIDA TEMPERATURES BRING MORE SPECIES
As we get further from our winter cold fronts the water temp will start warming up and giving us better opportunities at sport fish like tarpon . Just in this past week we have hooked quite a few micro tarpon and landed a handful. These fish can be found in the Indian river rolling in small pods, and are a blast to catch when you can get them hooked. We can get juvenile redfish and snook in these same areas.
CONSISTENT SPECKLED TROUT BITE
Trout continue to be the best option for "numbers" of fish right now. Some of these fish were barely big enough to eat a shrimp, but others were very solid fish that measured over 20-inches. Saltwater Assassin sea shad tails and live shrimp did most of the heavy lifting for us on this species this week. These fish will continue to be our go-to for getting a bend in our customers rods over the next few weeks.
SIGHT FISHING THE FLATS
The cooler winter water temperatures have created sight fishing opportunities in the northern Indian River and Mosquito Lagoon areas. Anglers looking for a high-performance fishing trip in which they are able to "sight" cast to specific target fish that they can see on the flats, should book their trips with us before April 15th. These trips will be primarily targeting redfish and speckled trout in waters less than 15″ deep. This is an extremely rewarding opportunity for skilled anglers with good casting capabilities to try their skills against a very wary opponent.
NEAR-SHORE BITE ON THE RISE
Some other species to be on the look out for as our water temperature rises are the tripletail and cobia on our near shore beaches around structure. When the water temp hits around 65-degrees, these fish should show up in a big way. We will be able to get shots at them with live shrimp as well as artificial lures. This can be another opportunity to do some "sight" fishing in deeper water scenarios.
Give us a call if you are interested in any specific type of trip we offer or species we target to discuss options for getting you out to chase them.
Until next time…..Let's go catch your next memory!!!