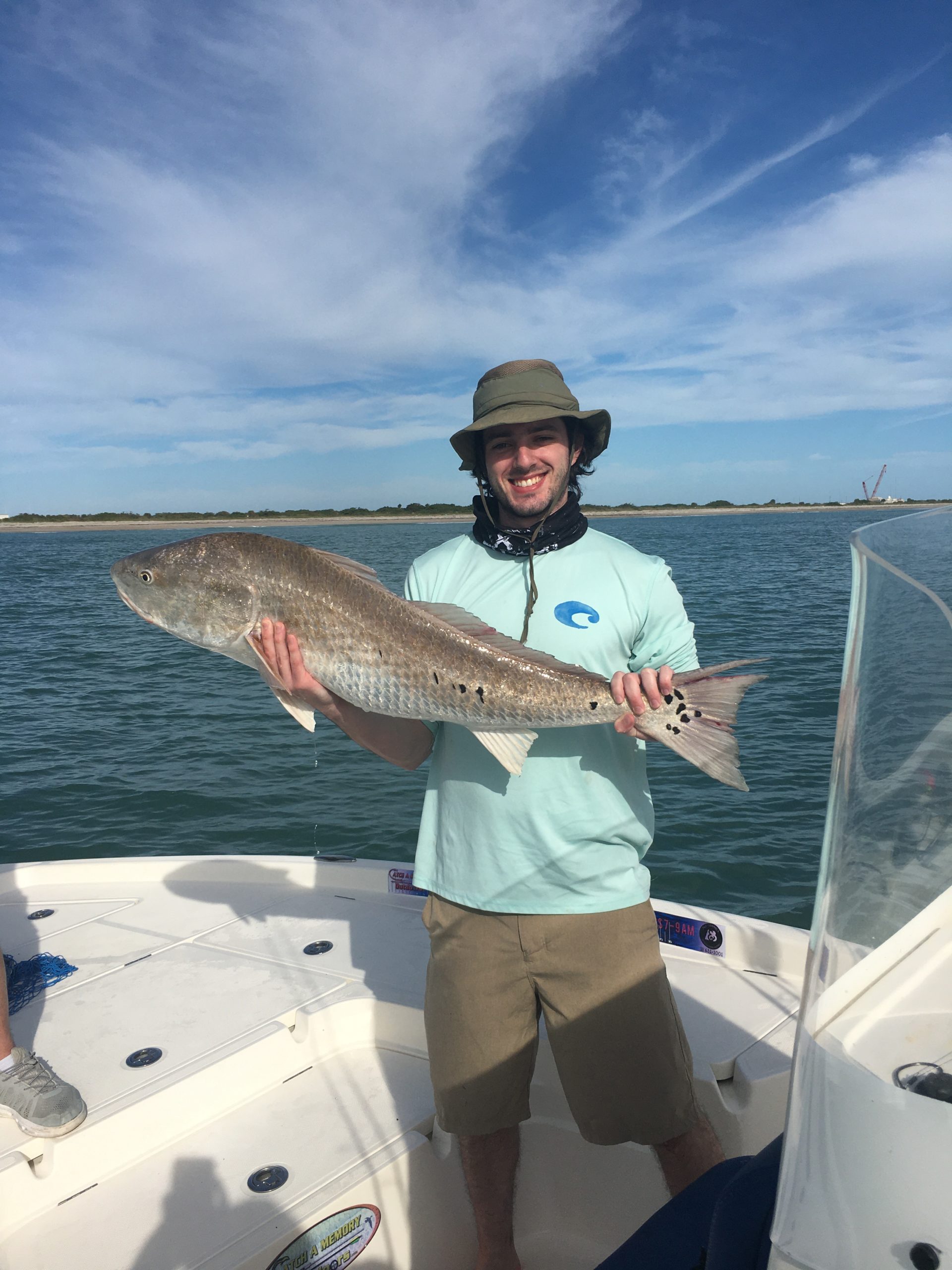 INTERESTING WEEK IN COCOA BEACH AND SEBASTIAN AREAS
This past week has definitely been an interesting one for us here at Fineline Fishing Charters. Captain Justin and I have had some fantastic days of fishing with our customers in the Cocoa Beach and Sebastian Inlet areas. We've also had a few trips where we could hardly get a bite. There doesn't really seem to be any rhyme or reason that would explain why or how the fish are (or are not) biting right now. The winds, tides, sun or cloud conditions have been all over the place. So we haven't had any discernable patterns to explain for the good or poor feeding activity from day to day.
COMMON SPECIES THIS WEEK
Speckled trout, pompano, big "bull" redfish, a variety of sharks, ladyfish, flounder, and jack crevalle are some of the more abundant species that we've landed over the past week. The trout and pompano in particular have been better along the near-shore waters than in the flats of the Indian and Banana River Lagoons. Flounder have been hitting live shrimp or jigs inside of the Sebastian Inlet and also around the near-shore waters of Cocoa Beach and Cape Canaveral. The redfish and shark are hitting cut and live baitfish on a sliding sinker rig outside of Canaveral, and the jacks have been just about everywhere we've been this week.
FISH KILLS
We've been worried about the waters of the Indian River for the past few months. Once the summer rains kicked in and started transporting lawn fertilizers into our rivers, we immediately saw a giant algae bloom start to occur. This particular type of algae has not been seen before, and has yet to be identified. Unfortunately with the cooler water temperatures and reduced sunlight that we have had over the past few days, it has created a situation where the oxygen levels in the water have been depleted by this algae, and fish kills are occurring in the Cocoa through Titusville area of the Indian River right now. No one knows how long this will last.
CHANGING OUR FISHING TO ADAPT
Captain Justin and I have been changing where we fish to try get away from these poor water quality areas and get more opportunities at good catches for our fishing customers when we find them. Our near-shore trips have been going out of the Port this week and great catches of big "bull" redfish, shark, Pompano, flounder, and other species have been keeping us busy. With the recent cold snap, we should see an increase in the amount of whiting, tripletail, and possibly cobia that start to show up along the Cocoa Beach area in the next few weeks. Down around the Sebastian Inlet area the pompano, jack, trout, and flounder bite should be getting better by the day. This will only get better as we move farther into the month of December. The colder weather will lower water temperatures in the lagoons and rivers and send fish to the inlets seeking warmer ocean waters that come through on the incoming tides. If any of this interests you and you think you would like to get in on some of this action, please give us a call or book your trip with us online here on our website.
Let's go catch your next memory!