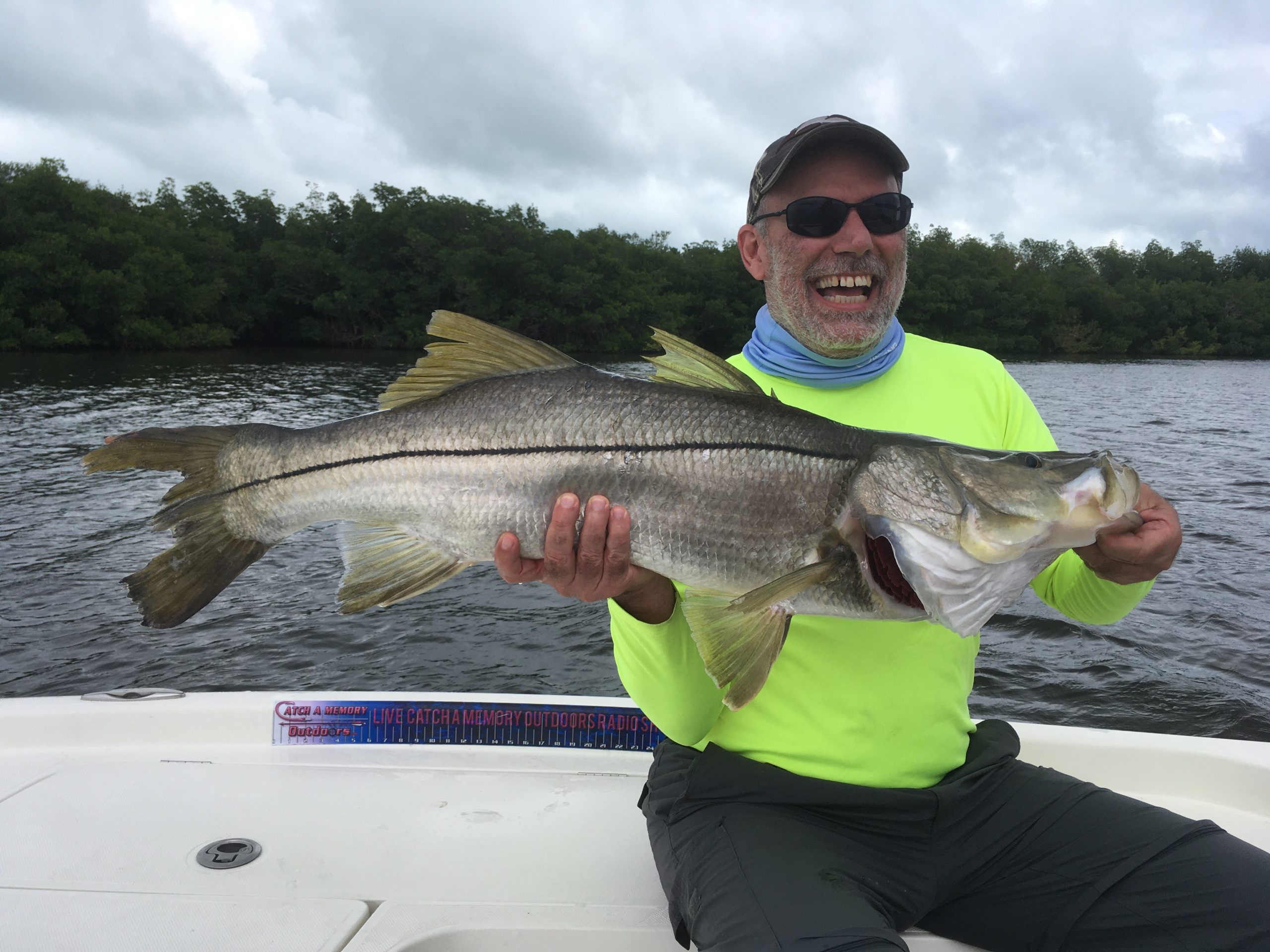 FINALLY SOME COOLER WEATHER ON THE SPACE COAST
The redfish, speckled trout, and snook are feeling happy with the cooler temperatures we are experiencing this week. November is a time of transition for us here on the Space Coast, and the usual suspects that we target are noticing it as well. The mid-morning bite has been really good this week. Captain Justin has been out with our charter friends more than I have lately. He's putting his clients on redfish in the 18 to 28-inch range in the Banana River Lagoon near Cocoa Beach. The water in this area is still very green with an algae bloom but cut baits fished tight to mangrove covered shorelines have been producing well for them. Of course when fishing in this manner you can expect a lot of attention from the catfish. But they provide good practice on light tackle for many of our non-professional clients.
SEBASTIAN INLET AREA HEATING UP AGAIN
I have only been out on one charter this week with captain Justin along to do the heavy lifting. We had three of our long-time, once-a-month fishing crew friends out on this day (contact us about our once-a-month special charter rates). After catching nothing all morning, despite some incredible cast from these guys, we made a big move up the river to a secluded spot surrounded by mangroves. The bait was nervous in this area as we slipped into position, and we could see some really big fish working the area. After thee guys landed about 20 speckled trout there was a distinct swirl in the water, and what once had been a 12 -inch trout on the end of the line turned into something much larger. This fish burned about 40-yards of line off and then headed straight back at the boat. The angler was reeling like crazy to try to keep tension on the line. Then the behemoth reversed course 180 degrees and burned off another 30-yards of line before angling for the mangrove to try to break us off. I maneuvered the boat to try to get a better angle on the fish and keep him out but he managed to get us into the trees roots. I kept working the boat around to try to get my angler in a better position and we finally got the monster out of there. After a couple of more tense moments we had the fish to the side of the boat. Captain Justin slipped the net under this huge mangrove warrior and we all look on in amazement. See the attached short video clip to find out what kind of memory we were able to catch.
*BLACK FRIDAY SPECIAL*
Book your fishing trip with Fineline Fishing Charters and use the coupon code "Black Friday" to receive $100 off ANY of the fishing excursion we offer.  Trip MUST be booked on Friday November 27th. There is NO LIMIT to the number of trips that can be purchased during this one-day only promotion.  Just go to our reservations page ( 
https://finelinefishingcharters.com/reservations/
) and book your discounted Black Friday fishing charter with captain
Jim
or captain Justin and save!!