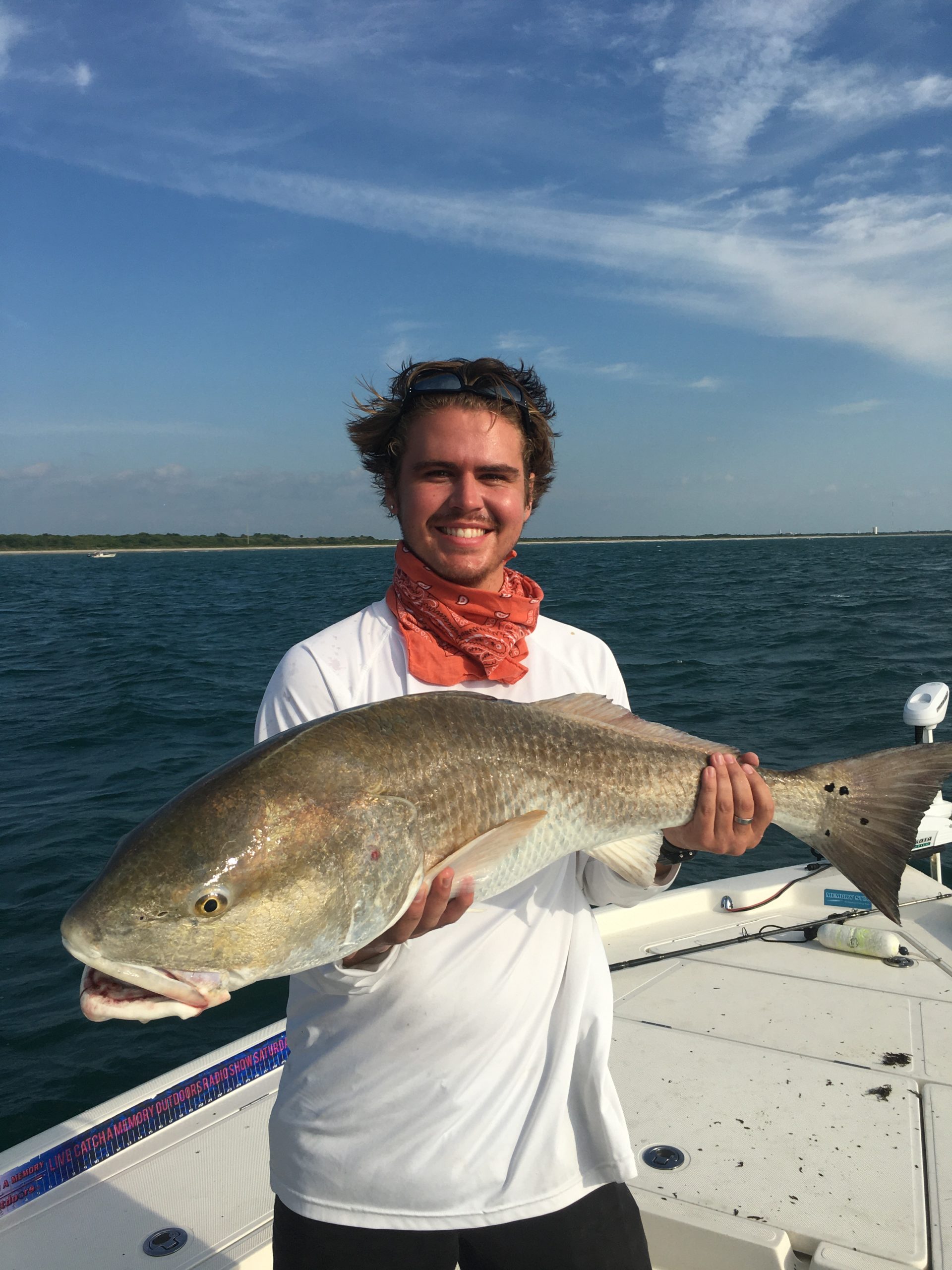 FALL MULLET RUN UPDATE
This past week has produced some awesome fishing for us here at Fineline Fishing Charters. Captain Justin has been consistently catching redfish of all sizes while targeting them beneath the migrating mullet pods on his near-shore charters near Cocoa Beach and Port Canaveral.
EATERS AND BREEDERS
Whether you want a to feel the drag screaming run of a giant bull redfish, or want to enjoy a nice slot-size red to take home for dinner, now is the time to be fishing here.  Our slot size for redfish is 18 to 27-inches here on the east coast of Florida.  Most of the "eating sized" reds that Captain Justin has been catching are ranging from about 25 to 27-inches, so they are nice fat top of slot models.
SHARKS ARE CHEWING
If you want to catch sharks- There may not be a better time of the year to target them along the Space Coast of Florida.  Our shark catches along Cocoa Beach have been strong this week.  Hammer head, bonnet heads, fine tooth, dusky, blacktip, and other sharks species are extremely easy to find right now.  A few have been so big that we couldn't stop them even with heavy terminal tackle.  But the mid-sized and smaller fish from 15 to about 125-pounds have been all over the place, and they all put up a good fight.
ADDITIONAL SPECIES FOLLWING THE MULLET RUN
There have also been pretty good numbers of crevalle jacks, Spanish mackerel, and bluefish to keep our anglers busy in between shark and redfish bites.  These fish are usually much smaller and easier for most anglers to land.  We prefer casting Rapala lures, and Saltwater Assassin sea shad tails on 1/4 to 1/2 ounce jig head near the mullet pods for these high energy species. So as we have mentioned in many of our previous fishing reports and 4-casts, right now is the time to get to central Florida and go out with us to catch your next memory!