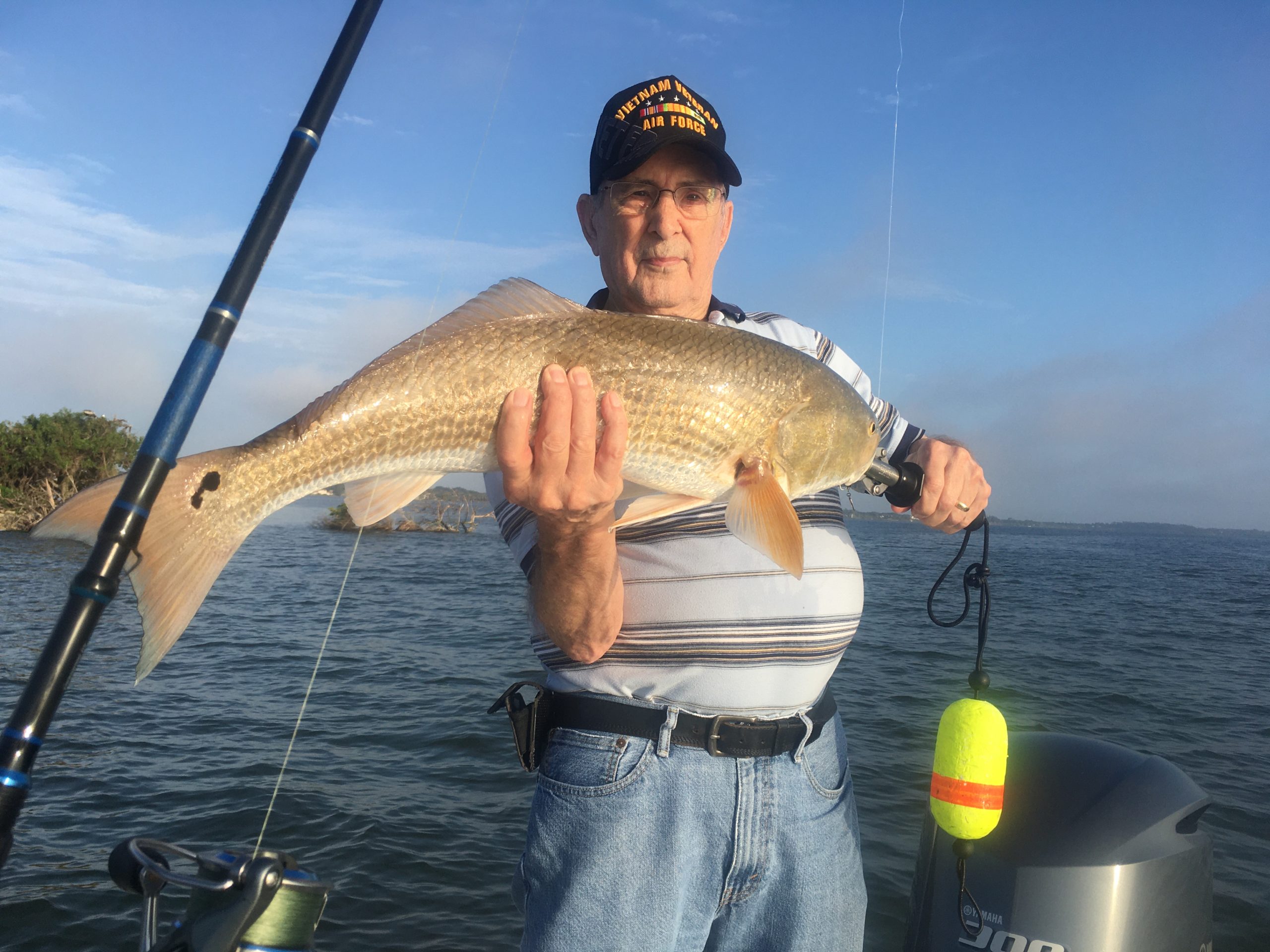 ***NEWS FLASH***
We are excited to announce that you all can actually rent a room once again in the Cocoa Beach area, now that the short term rental ban has been lifted in Brevard county. This kept many of you away for the past two months, and wrecked your spring break vacation plans to this area. ow you all can make plans again to come down and fish with us. Hooray!!
The past week has been a frustrating one on many days. The weather still hasn't been cooperating very well, and we really need to get into a more stable pattern without all day rains. On the days that I have been able to get out the flats fishing has been fair at best. We are now behind the full moon and the fish are being about as non-committal as they can be. Trout catches have slowed, redfish catches have slowed, snook and tarpon catches have slowed too. We are getting a few to bite, but we are seeing a lot more fish follow our lures or live baits and really not strike at them with much enthusiasm. There is a slight exception to this during the minor and major period of the Solunar tables. The only fish species exception to this slower bite seems to be from the black drum. Most of the drum are much smaller specimens than many of you have landed with us over the years. These fish are running 3 to 5 pounds on average and they have been working shoreline edges instead of spoil islands, bridges, and docks like they normally do. Live or fresh cut shrimp is getting them to strike throughout the day. Its really good to see this size of fish showing up in decent numbers in the lagoon, because we can see how our better water quality is allowing the fish to spawn within our lagoon systems. Trout and redfish seem to be doing the same. In fact, we landed one trout that was only about 5-inches long on a recent trip in the Banana River. Once again- a great sign.
Along the beaches and on the reefs the king mackerel are biting good. Slow trolling with live baits seems to be the best way to get them right now. Crevalle Jack, tarpon, and a variety of sharks are also roaming the near-shore waters. Also, in two separate trips last week ,we went 0 for 4 on the tarpon. Hopefully our hookup to landing ratio will improve over the next few trips on these guys.
We have a very eager buyer and will be selling our 2020 Skeeter SX-240 in July. Our 2021 model will not be ready until about September 1, so if you are looking to get out on a near-shore or offshore trip with us please try to book well in advance so that we can accommodate you group. In the meantime, Captain Justin and I will be sharing the 2016 Skeeter SX-240 boat on our charters of 3 or more persons, or for any of our near-shore and offshore offerings.
Until next time….
Captain Jim Ross