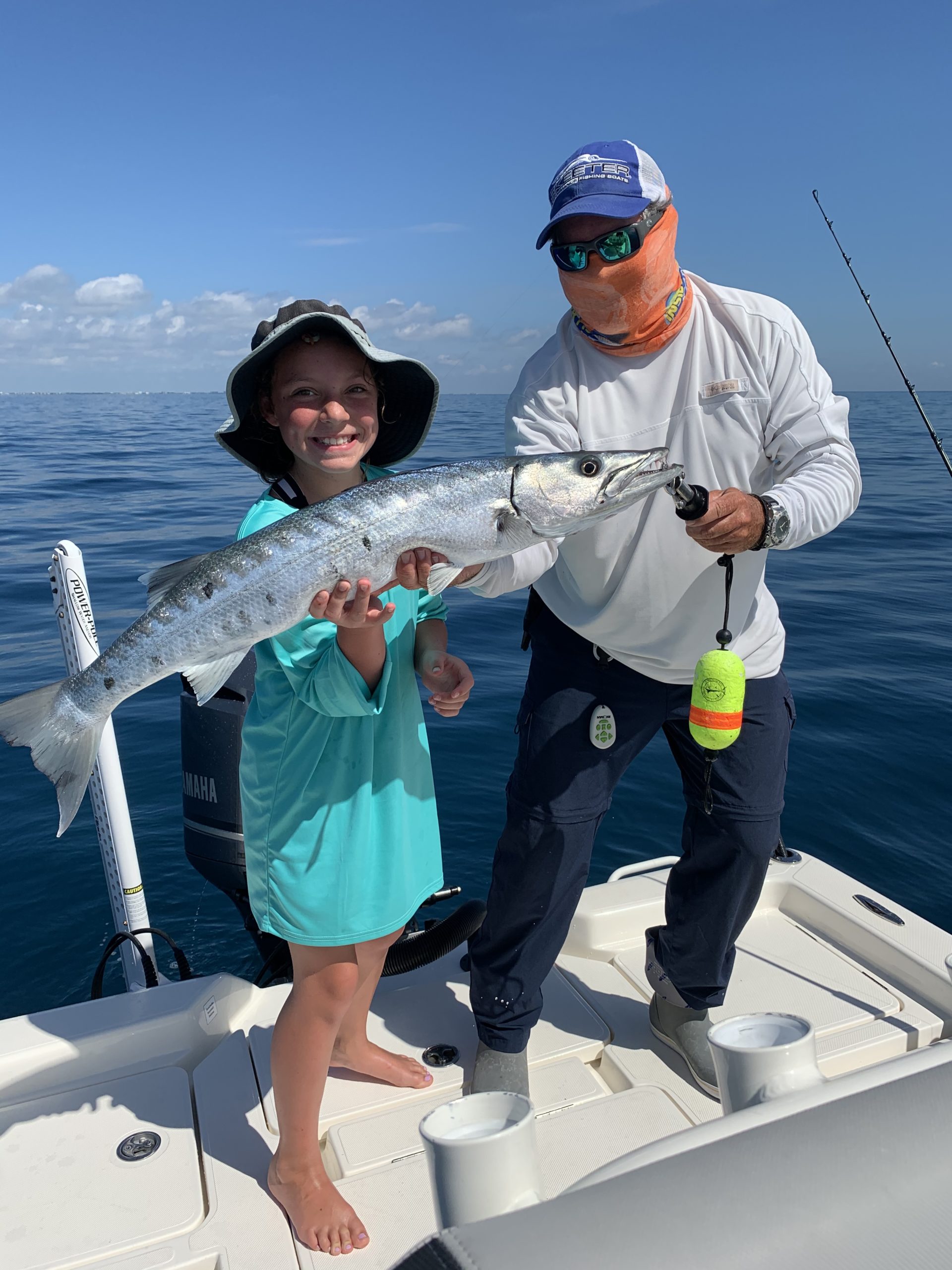 Slow trolling or drifting with live baits like pogies or pilchards along the beaches and also over wrecks or reefs within about 8 miles of the beach are where these species reside at this time of the year. On a few days we have had to run out to the 70 to 90-foot reefs as well and the cobia, sharks, and kingfish are holding on these as well. On one recent outing we were casting topwater chugger plugs to try to create a strike for ourselves and we had a huge bull shark come up to inspect the commotion. Once he got close enough to the boat we could see that he had some cobia tagging along so we quickly tossed out a live bait on a jig head to them and immediately hooked up. The shark turned and actually tried to attack the cobia but fortunately it got away. It's always amazing to see just how quickly you can go from predator to prey if you live in the ocean.
Our lagoon trips have been run very early due to the heat we have after about 9 am. With heat indexes running well over 100 degrees by about 10 am, it shuts the bite down early. So this is the reason we try to leave the dock around sunup, and get off the water by 10 or so. We will begin running longer duration flats and back country trips in September when the giant redfish start schooling up to spawn, and the heat isn't quite as bad as it is in July and August.
Let's go catch your next memory!!