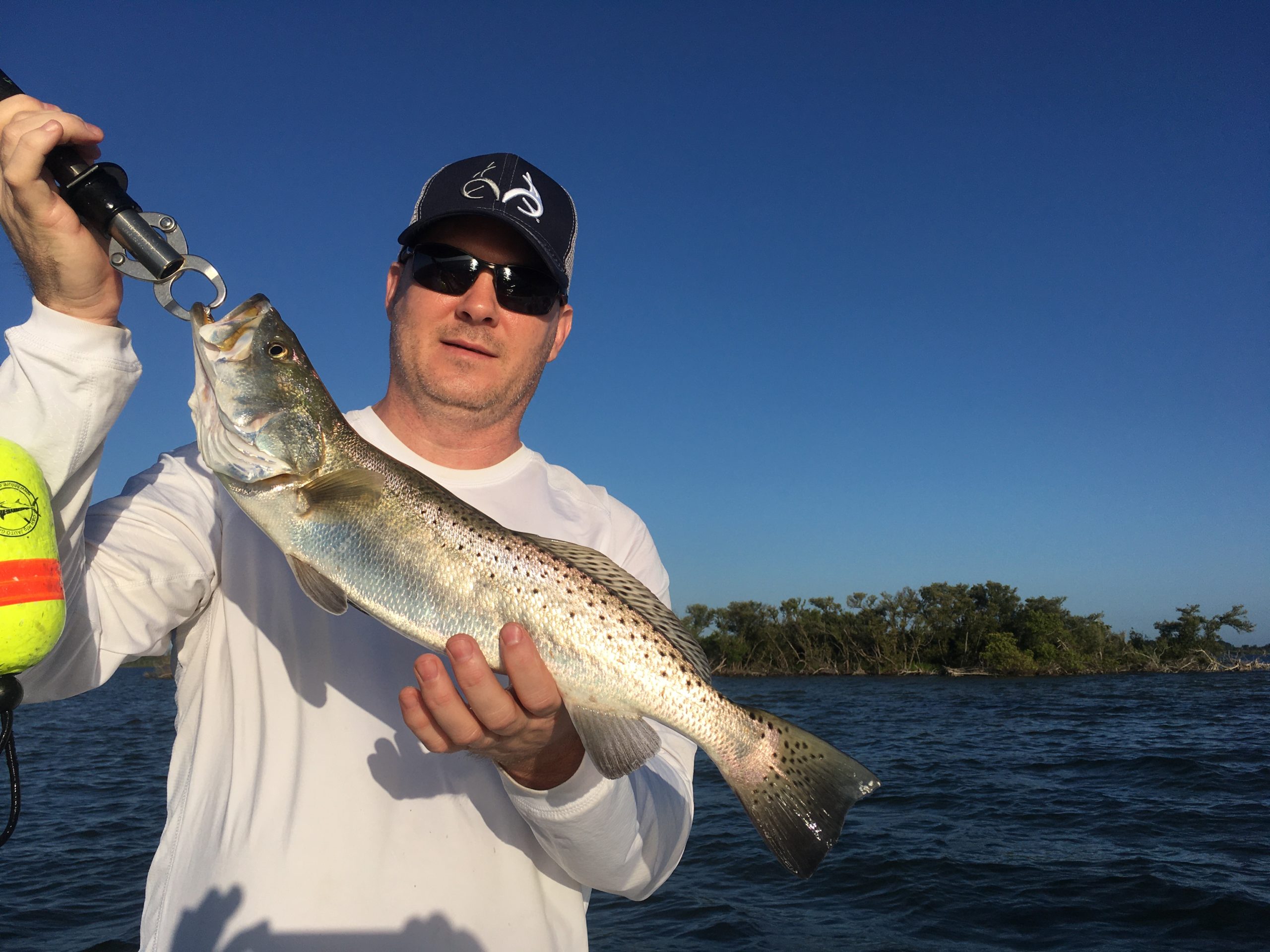 ***NEWS FLASH***
We are excited to announce that you all can actually rent a room once again in the Cocoa Beach area, now that the short term rental ban has been lifted in Brevard county. This kept many of you away for the past two months, and wrecked your spring break vacation plans to this area. ow you all can make plans again to come down and fish with us. Hooray!!
Speckled trout continue to be our most reliable targets in the lagoons. Captain Justin and I have been catching them in a variety of ways on our Chartres this week. Live fingerling mullet free lined near mangroves and spoil islands are accounting for the largest trout on most of our trips. Most of these are 18 to 24 inch models that are fat with row and preparing to spawn. We handle these with extreme care and only take them out of the water briefly to get a quick photo prior to release. These breeder females are trying their best to restore our once "world class" Trout fishery here on the Space Coast, so they deserve all the respect and help they can get. Juvenile tarpon, snook, and slot- sized red fish are also feeding in the same areas, so a mixed bag or a slam is possible on almost any given day.
Rapala Skitterwalk top water plugs and Saltwater Assassin 4-inch seas shad tails have been working for us when we're not using live offerings. We are pretty well booked up for the next two weeks, but do have a few openings. If your ready to get out of the house and chase some fish in the lagoons or tarpon, snapper, sharks and other species along our beaches give us a call (321-636-3728) or check out our web site's reservations page!
Let's go catch your next memory!!
Take care and stay safe everyone!
Captain Jim Ross