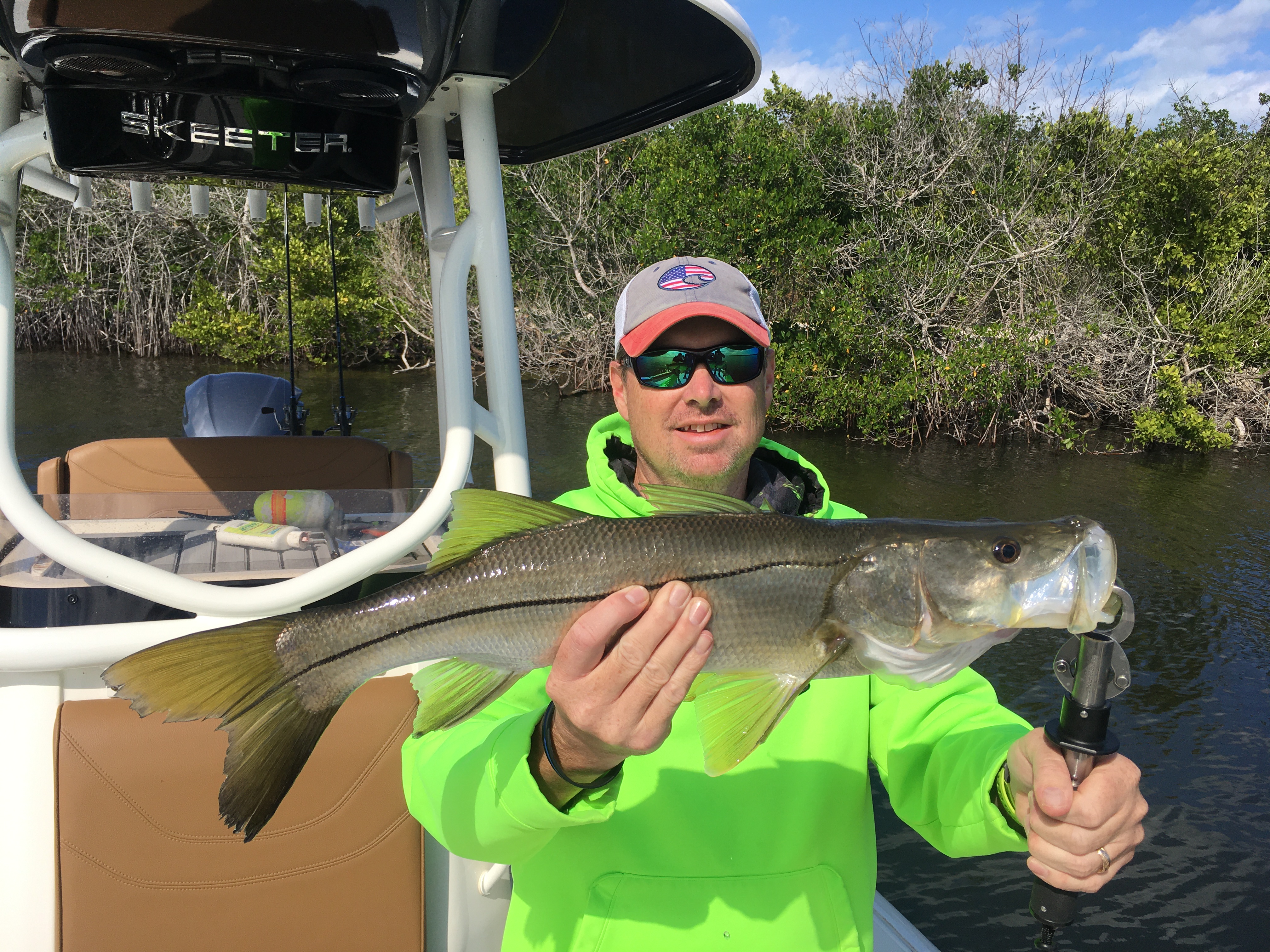 It's been another fun week of fishing here at Fineline Fishing Charters. We finally got some calm seas and were able to get out on the ocean to chase king mackerel, sharks, and snappers for a change. The king mackerel bite was really good on the 16 to 18 mile reefs. We really weren't targeting these fish with our usual slow trolling methods. We simply tossed out a float line behind the boat while targeting bottom species. Rigging is exactly the same as when slow trolling for kings. A frozen sardine or cigar minnow rigged on a twin treble hook wire stinger rig is really all you need. Sharks, snappers, and other bottom species were not a cooperative as the king mackerel were. We did catch over 15 red snapper and also 5 or 6 black nose and sharp nose sharks, but I believe the dirtier than usual water clarity had a lot to do with our slower than average snapper bite.
If the ocean stays relatively calm and the waters clean up just a bit more the bite should really fire off out there.
In the lagoons and backwaters, our specked trout bite has been consistently good. Many of you that have been out with us on a charter over the past month or so can attest to this. Some days we have also found schools of black drum roaming the flats. These fish are striking Saltwater Assassin 4-inch sea shad just like the trout, but we are tipping our jigs with fish bites and getting the drum to strike.
As we move farther into the month of December we will most likely be spending more time down around the Sebastian area. As the lagoon temperatures drop a variety of fish species tend to congregate down around the inlet. Trout, pompano, jack, ladyfish, snook, and flounder are just a few of these. Captain Justin and I will also be looking for days when the seas are calm enough to get outside of Port Canaveral to look for whiting, tripletail, pompano, bluefish, bull reds and other fall time species.
We have quite a few days available for the upcoming month. If you're ready to get out and enjoy the cooler weather we have at this time of the year, don't hesitate to give us a call or go directly to our web site and book your adventure with us there.
Let's go catch your next memory!
Capt. Jim and Justin Ross