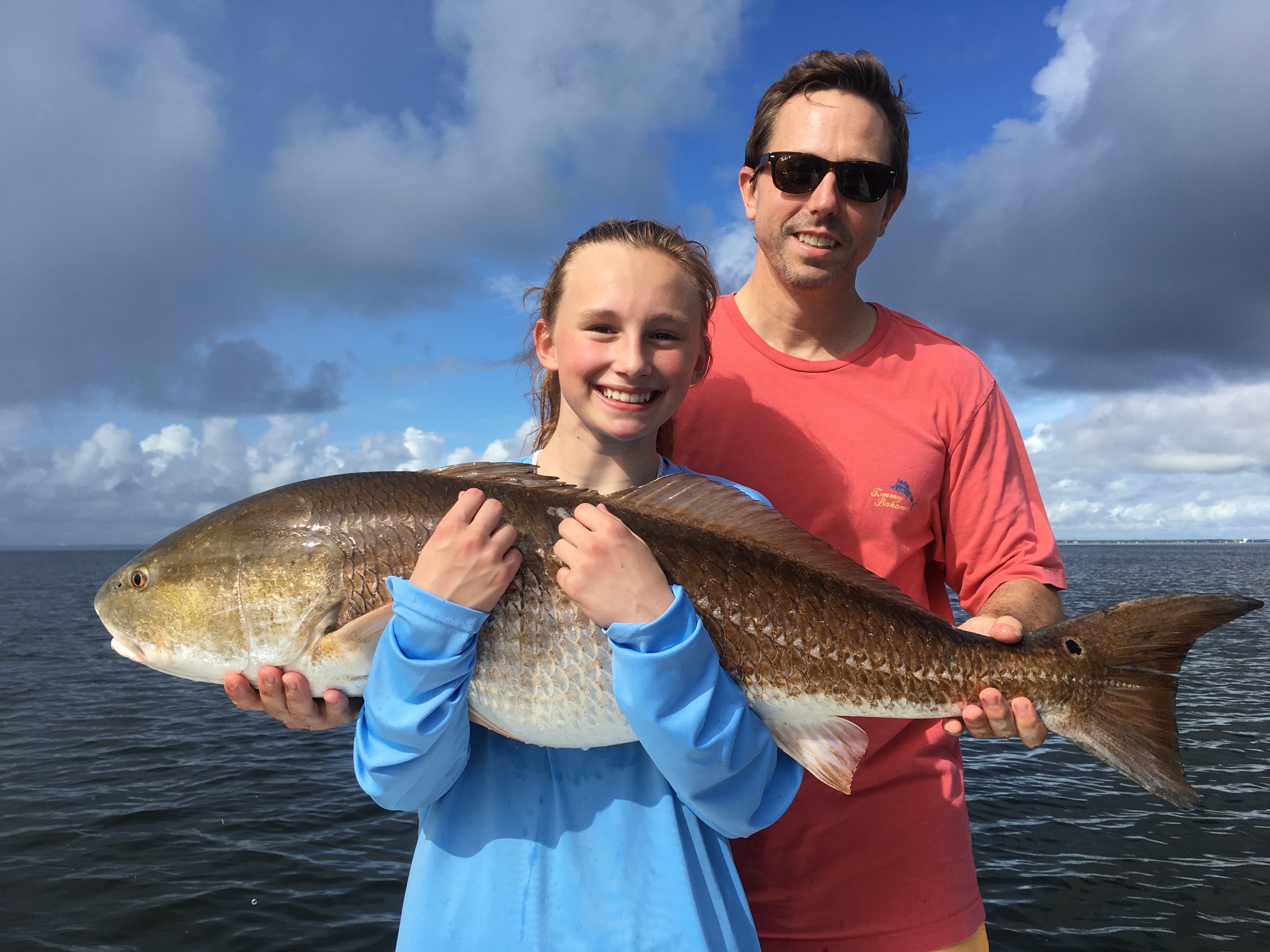 The weather has been consistent if nothing else.  Consistently windy-for the most part.  This has the bait fish all pushed up on the leeward shorelines along the eastern side of the Indian River Lagoon for the past 7 to 10-days.  Trout, snook, and redfish are crashing through schools of fingerling mullet in the areas that we have been fishing. Topwater plugs are working for all of these species and once the sun gets up n the sky and they stop striking at these surface baits, we switch to Saltwater Assassin 4-inch sea shad in the Silver Mullet, Pimp Daddy, and Goldfish colors depending on the color of the water we are fishing in that day.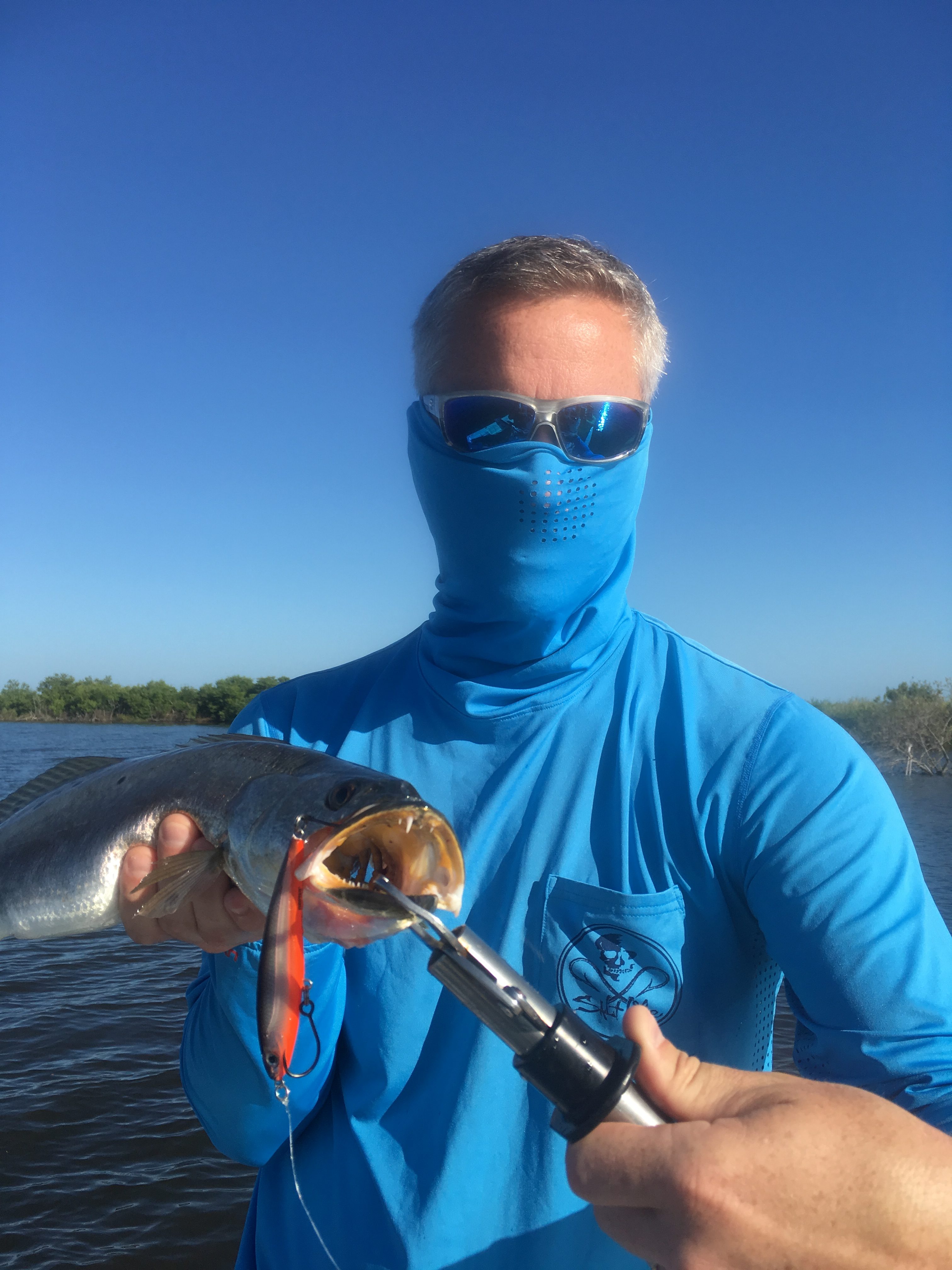 On the calmer days we have been able to find big schools of bull reds roaming the deeper flats in the Northern Indian River as well.  They are a little harder to get on than the black drum that we've been catching over the past few months.  These redfish are old and smart and can outflank you and get up wind in no time, but when you set up properly upwind of a school you can get some extremely exciting hookups from these fish. Rapala Skitterwalk topwater plugs and the size 10 or 12 Rapala Twichin' Minnow are the two top lures the reds have been hitting for us.  These two lures have a large profile plus they have rattle chambers in them, so the reds can find them easily on most days.
A lot of my recent trips have had good number of kids along for a fun day out on the boat.  It's always exciting to get them casting properly, then hooking and reeling in their own fish.  Their smiles say it all…
If you're wondering what is going on from late October through December you can count on more trout, drum, and redfish action in the lagoons.  Snook, bluefish, tripletail, tarpon, big reds, and flounder are prevalent along the near-shore waters.  If you're interested in catching any of these, give me or Captain Justin a call or book online on our web site, and we will get out there to see what wants to bite.