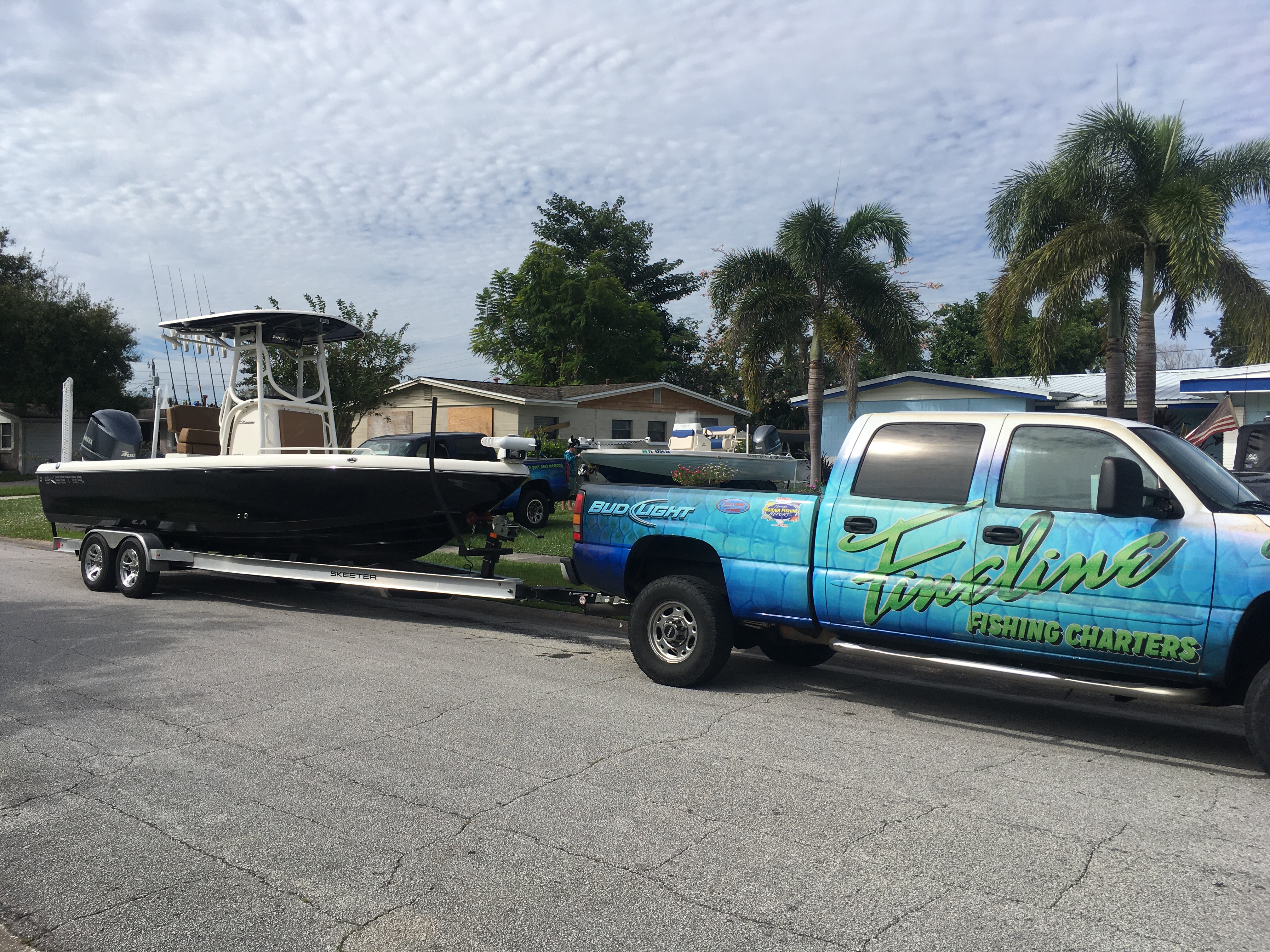 The big news is that I've been test running a Brand new model to the Skeeter Boats line up for 2020. It the SX-2550. This boat is designed for bigger water for those looking for a boat that can fish int he trout flats yet handle the inlets and open bay or near-coastal waters with ease. It's pretty sandbar friendly as well sporting full cushions for the front deck for sun bathing, a console large enough to handle a porta-potti, an adjustable front deck that transforms from a step, to additional front deck space, to a table for eating and drinking at, Plus it has a hard top and stereo system that will keep the music cranking no matter what you decide to do in it that day. For fishing the numbers are pretty impressive as well. With a 3-blade prop I got it to top out at 53 MPH at WOT, with a 4-blade prop it ran 50 MPH. It floats in about 15-inches of water, and mows through a whitecap chop with ease. Overall its a pretty impressive package. Here are some pictures of this new offering from Skeeter.
Now back to the fishing. The giant redfish have been schooling in the Indian River this month. Add these to the big schools of big black drum and the awesome shoreline speckled trout bite, and we've got a fun time for anyone that climbs aboard one of our Skeeter charter boats.
One other thing that I would like to mention is that I found a fly rod tip that one of you lost earlier in the year. We looked all over the place for it when it happened but never found it. Just so happens that it rattled out of the rod tube the other day and I found it in the rod locker. It almost like a magic trick where you pull the rabbit out of the hat. LOL. If you lost it give me a call so I can ship it back to you, or better yet lets get back out on the water and put some bend it it with all of these great fish we have to go after right now.
The fall time weather is gorgeous here in central Florida with highs in the 70's and 80's and lows in the 50's and 60's during most of November and early December. If you haven't been out with us lately, and you're looking to have another fun-filled day on the water, please give Captain Justin or myself a ring and we will gladly fit you into our schedule.
Until next time….Catch a memory!!!