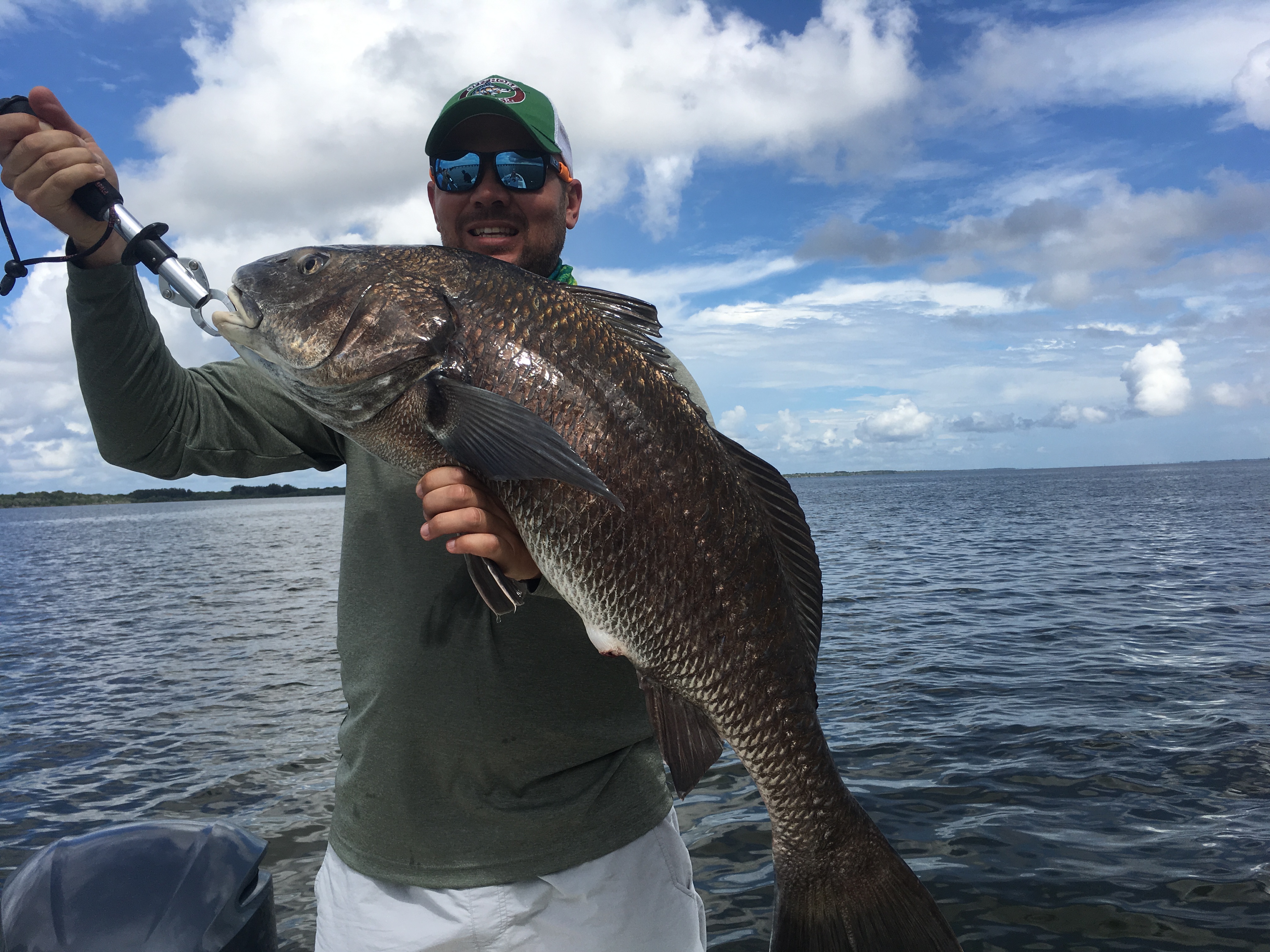 Well, we made it through hurricane Dorian without much damage to deal with, and we have now waited a few days for the waters to settle back down and clean up a bit. Sunday the 8th was the first day that I got back out on the near-shore waters of Cocoa Beach and Cape Canaveral due east of Orlando. The seas were calm and the mullet run was going strong just outside of the surf break. There did not seem to be a huge amount of predators following the baitfish on the morning outgoing tide, but there are enough to make it fun. We hooked jack, ladyfish, bluefish on a variety of Storm and Rapala lures by casting them into the surf break and retrieving them back to our boat. We also had quite a few of these species hit our live fingerling mullet. When he bait is this thick you normally don't have to cast more than a couple of time to secure enough baitfish to last a whole day. I threw the castnet once and had about 75 fingerlings to work with. We rigged these on a knocker rig and cast them into the surf break as well. We had lots of action on fish in the 2 to 5-pound class until the tide bottomed out. We missed landing some sharks because I wasn't using wire leaders and we also had a few attempts from some big bull reds that chased our Rapala lures but we didn't get any of them to stick.
Once the beach bite slowed we ran offshore a little ways to see if we could find any flounder with the remaining fingerling mullet we had. Surprisingly we didn't get any to bite. We hit a few wrecks and buoys where these fish tend to congregate but no luck on this day. As the water temps cool we should see the flounder get better though and I'll keep you all up to speed on how this bite progresses over the next two months.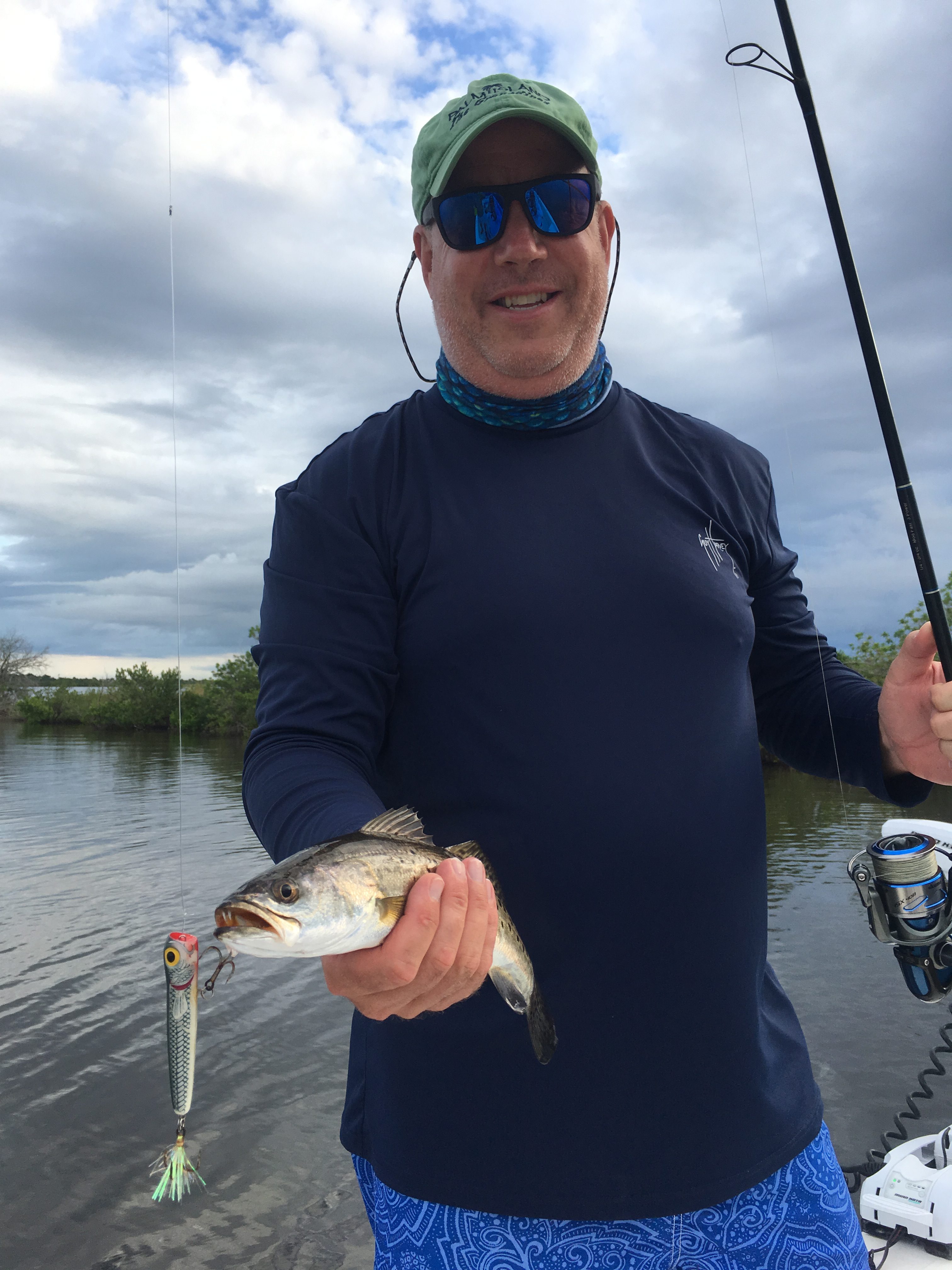 Snook are now back in season as of September 1st, so captain Justin and I are going to start concentrating on this species quite a bit over he next few weeks. The big spawning "bull" reds are gathering into schools in the lagoons and these will be another of the fish species we will target over the next 5 to 8-weeks.
Black drum numbers are still very solid in the lagoons and backwaters so this will most likely be our backup plan to the bulls if we are not able to get them to cooperate. Jigs tipped with scented lures or baits will usually get these fish to strike.
We are now into one of the best times of the year to get a variety of species on our fishing excursions using topwater plugs. These include redfish, speckled trout, bluefish, jacks, and more, so come on out with us and lets have some fun.
Until next time…
Captain Jim Ross