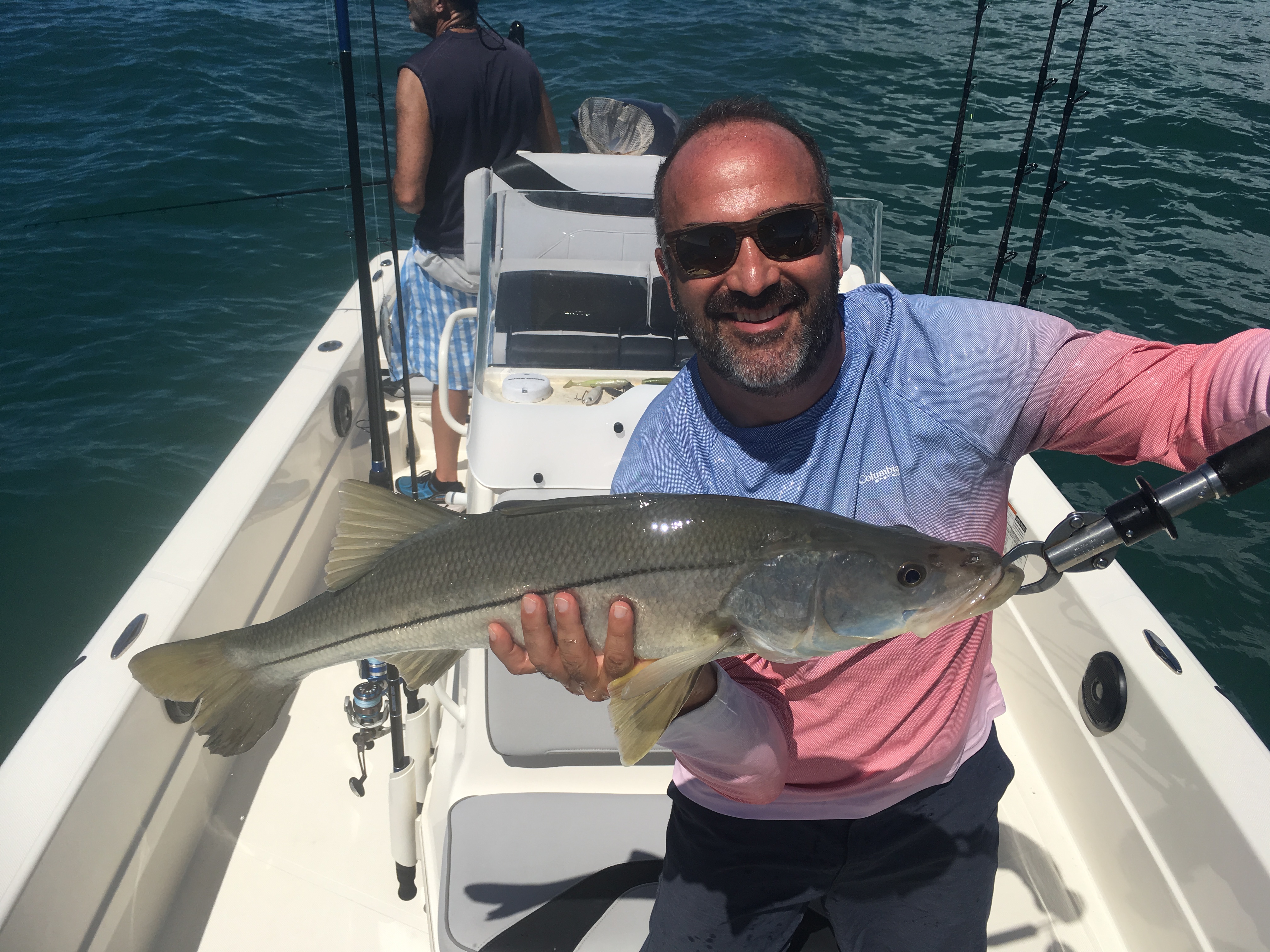 This week was the start of something Captain Justin and I wait for all year-The Fall Mullet Run!!!!
This is the time of year when each cast can produce a different species, because just about everything that swims in the ocean will be feeding on the silver morsels known as fingerling mullet. From our home base in Rockledge, Florida, we trailer our boats to Ponce Inlet, Port Canaveral, and Sebastian Inlet to try to put you in the areas with the best fishing activity. Ladyfish, Bluefish, cobia, tarpon, sharks, flounder, speckled trout, snook bonito, spanish mackerel, redfish, king mackerel, and mangrove snapper are a few species that quickly come to mind.
These are the days anglers dream of. When the conditions get right, it seems like the fish will never stop eating. We cast spoons, jigs, and hard and soft plastic lures to the edge of the breaking surf that borders the Kennedy Space Center to catch most of these fish species. The Tarpon, king mackerel, and cobia are more often caught by trolling with large mullet just outside the surf break.along this stretch of coastline.
If you like "action" fishing this is your time of year. Those of you that have been out with us on these types of trips know that most day are pretty good and each angler will normally get a mixed bag of 5 to 15 different types of fish.
On those "magical" days when the fish are hitting everything that falls over the gunnel of the boat you can get twice that many. The run will usually last from around the first portion of September to about the third week of October on most years, so if you're ready to have a lot of fun give us a call during the mullet run.