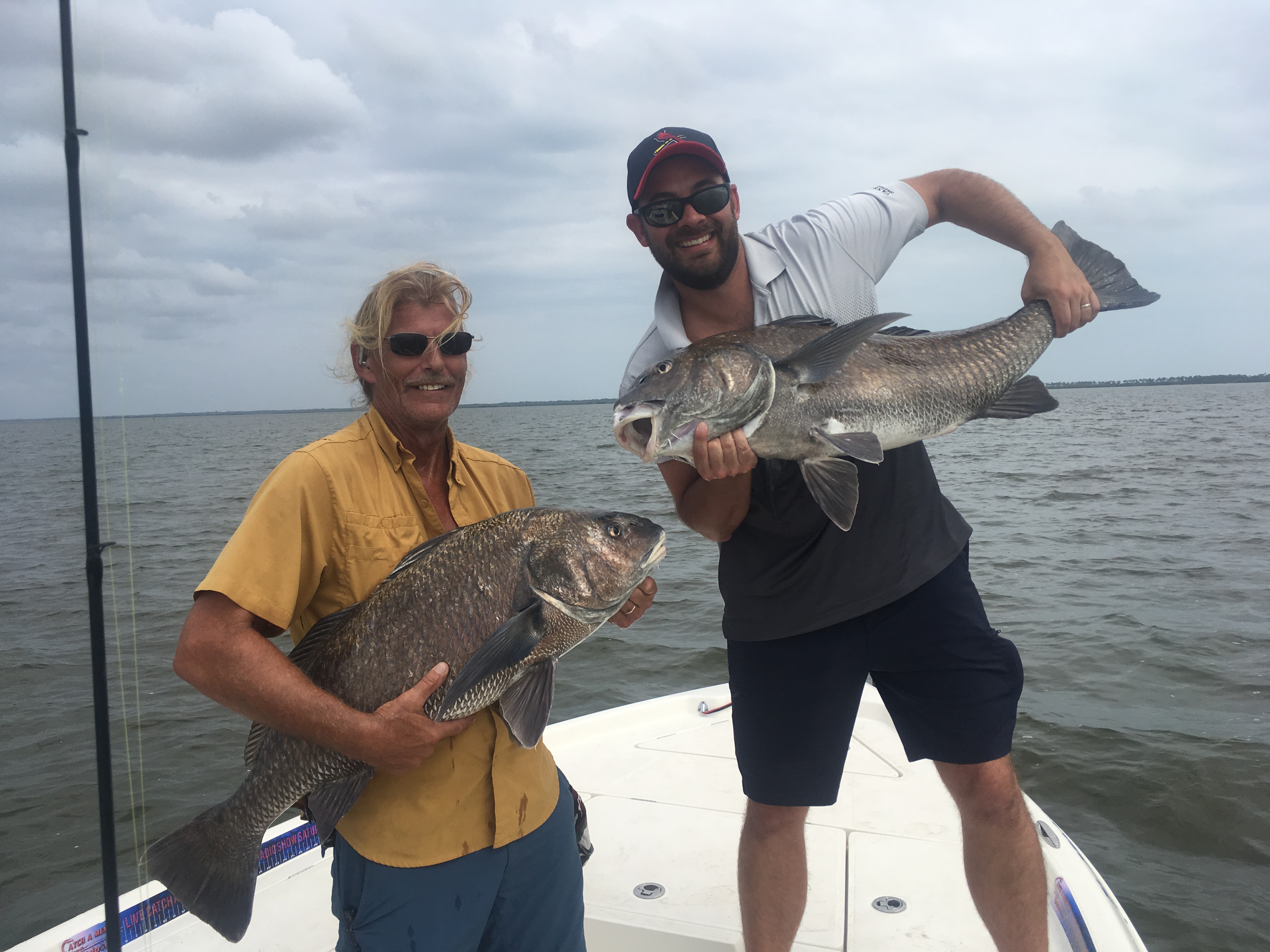 Wow what a windy week! The ocean has been completely blown out with consistent 8 foot seas, and 15 to 25-knot winds on most days. This has kept Captain Justin and I from getting out into the ocean between Ponce Inlet at Daytona Beach and Sebastian Inlet to look for tarpon, sharks, jacks, and others while the mullet run is going strong.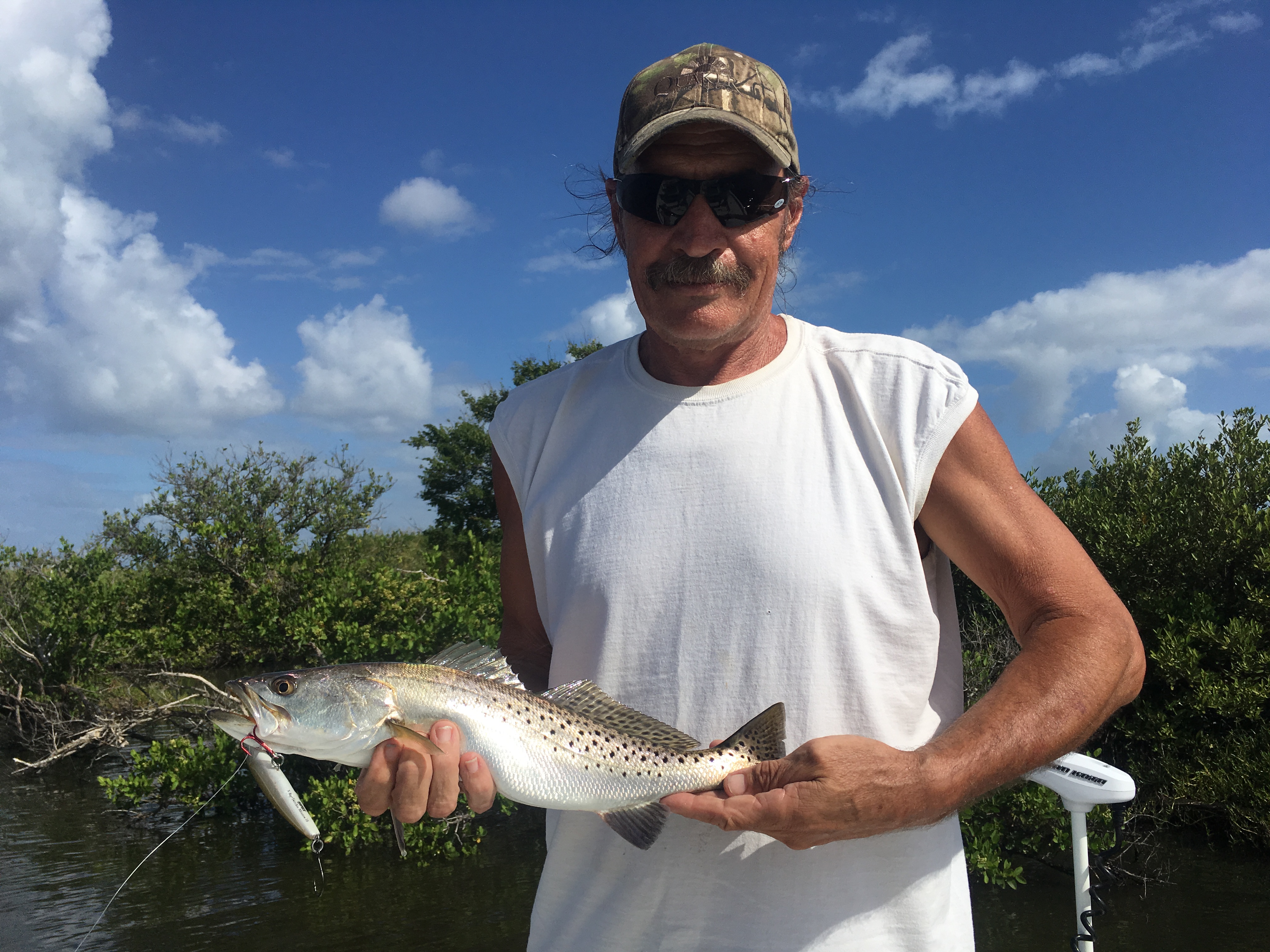 On the few days that the winds haven't been ridiculous, I've been able to get out into the deeper section of the Indian River and find schools of black drum. These fish are the same ones that we find near spoil islands and bridges throughout the year, but right now they have left these areas to roam the open waters in huge schools. Most of the drum are holding in the Titusville and Cocoa Beach areas, so they are just a short run from the dock on most days. One of the new Saltwater Assassin 4-inch sea shad colors is the "Pimp Daddy" (chartreuse belly with a purple back). This color really seems to get the attention of the drum and I have been really surprised at how the key in on it on some days. My old favorite color for them was the chicken-on-a-chain color but this new color from Assassin lures is outperforming it on almost every trip we make. Most of the drum are running in the 20 to 30-pound class and they pull like a truck when you hook up to one. In fact many of my first time drum clients remark that they are stuck on something on the bottom just before the fish start to make a run.
This wind can't last forever, and the fishing should be excellent through October, so if you're ready to get your rod bent come on out with us and lets have some fun!
Until next time…
Captain Jim Ross