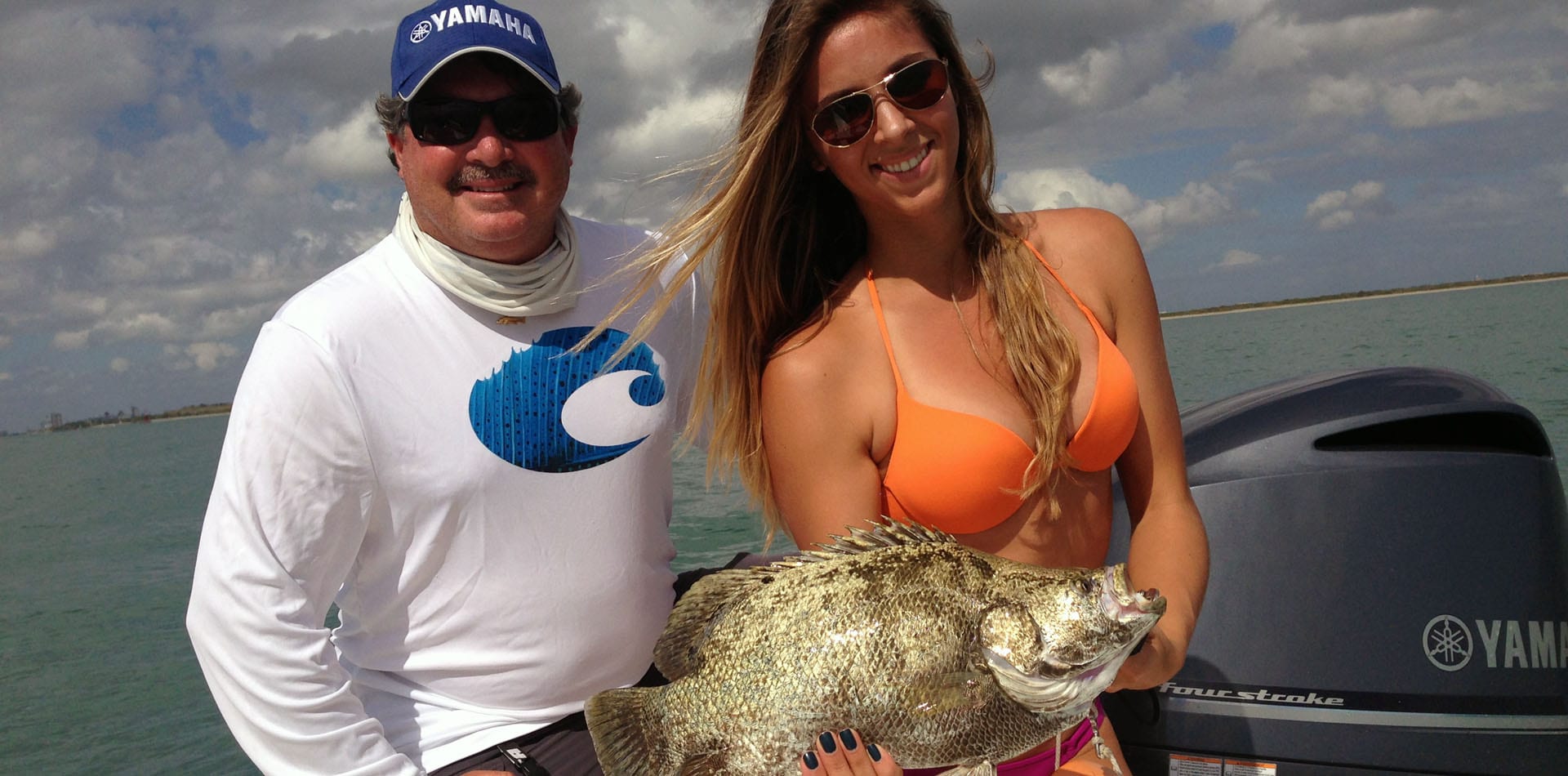 For the 2016 television season, Captain Jim will again join Capt. Rick Murphy and a host of other top professional guides from across the state of Florida on the "Chevy Florida Insider Fishing Report" television show. Captain Jim returns as the Central East region expert, and will continue to cover all of the fishing action in the Cocoa Beach, Daytona Beach, and Orlando areas.
Captain Jim will give live fishing reports for the show each week covering the Mosquito Lagoon, Indian and Banana Rivers, and the Atlantic Ocean waters located due East of the Orlando area. The waters outside of Daytona Beach, Cocoa Beach, and Sebastian Inlet are unique and have an immense amount of bio-diversity. Viewers of this show will get up to date information on how and where to fish in this portion of the state. Captain Jim will also give periodic audio fishing reports on the television shows web site www.floridainsiderfishingreport.com.
The television show airs on the Fox SunSports channel to over 7 million households for 90 minutes every Thursday evening, and re-airs to Florida's fishing enthusiasts in the Orlando, Daytona Beach, and Cocoa Beach area three additional times each week from the beginning of April through late September. Captain Jim's live report on the Florida Insider Fishing Report show is content driven and tailor-made for the fisherman around the Orlando area and points to the East. Captain Jim and the other Florida Insider Fishing Report crew members want to educate those who fish and enable them to spend less time running and more time fishing. Every edition of the show features nine professional captains that each provides a 4-5 minute live fishing report of what is happening inshore and offshore in their respective areas (9 regions of FL).