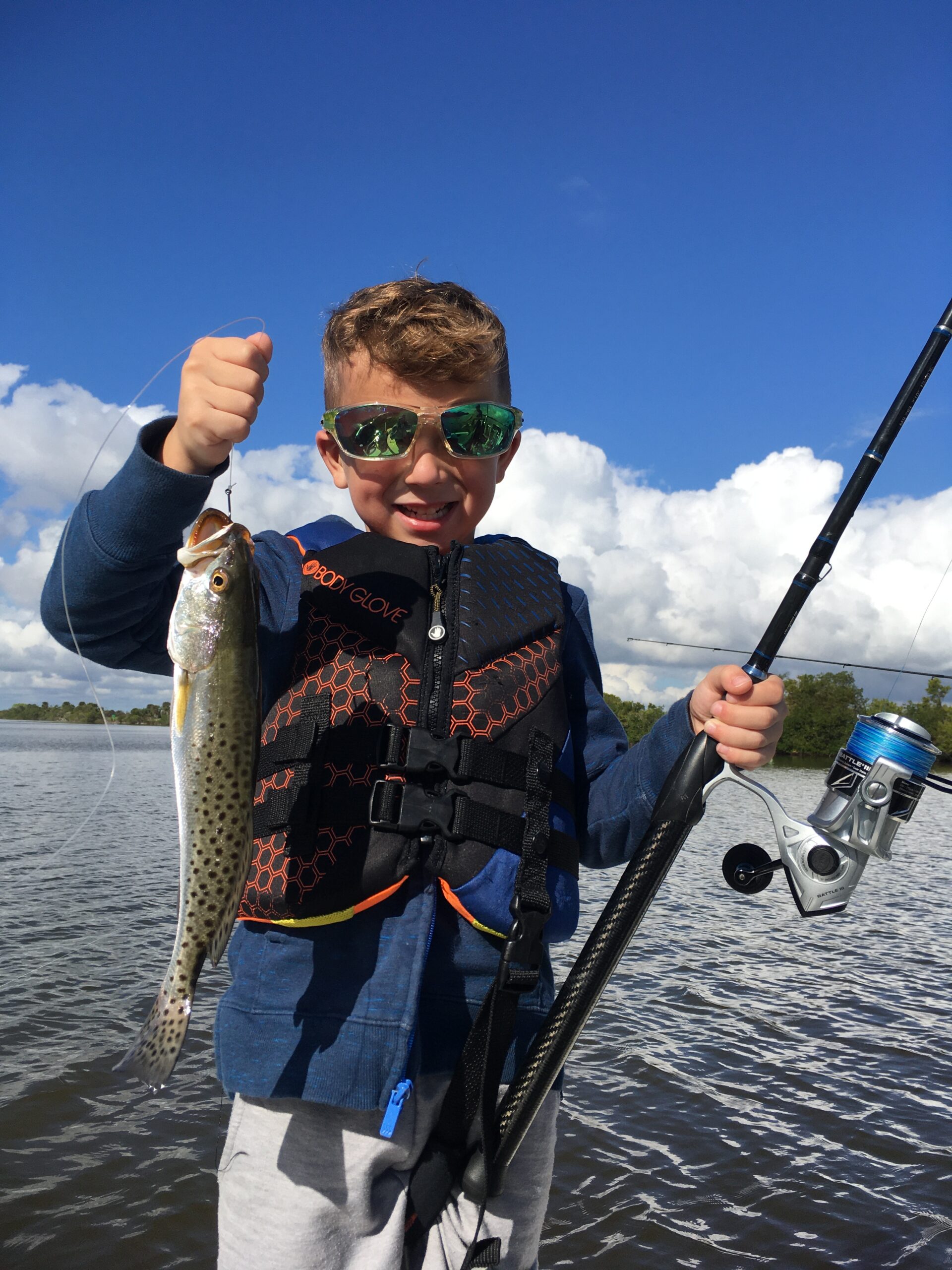 PORT CANAVERAL
The colder water temps we usually experience this month bring good "action fishing" to the waters just outside of the Port. Bluefish should be the main species anglers are likely to encounter.  These ambitious fish will hit fast moving ¼ to ½ ounce buck tailed or plastic tailed jigs.  Krocodile style spoons can also be cast or trolled for bluefish.  One of my favorite lures is a lipped diving plug.  The size 08 or 10 Rapala X-Rap minnow.  These can also be cast or trolled with good success.  For those days when the fish do not feel like chasing a fast-moving lure anglers can use live shrimp on a split shot or small egg sinker rig.  Other species that will strike your live shrimp this month are whiting, pompano, black drum, and weakfish.  Look for the whiting and Pompano along the surf break and the weakfish and black drum on the ships channel buoys, or near-shore wrecks like the Mohican just north of the ships channel.  There should also be a good sheepshead bite around the jetty rocks and dock pilings within the confines of the Port itself.  Small crabs, shrimp. and sand fleas usually get them to respond.  "Goofy" style pompano jigs also work very well on many of the species that are hanging around the port this month.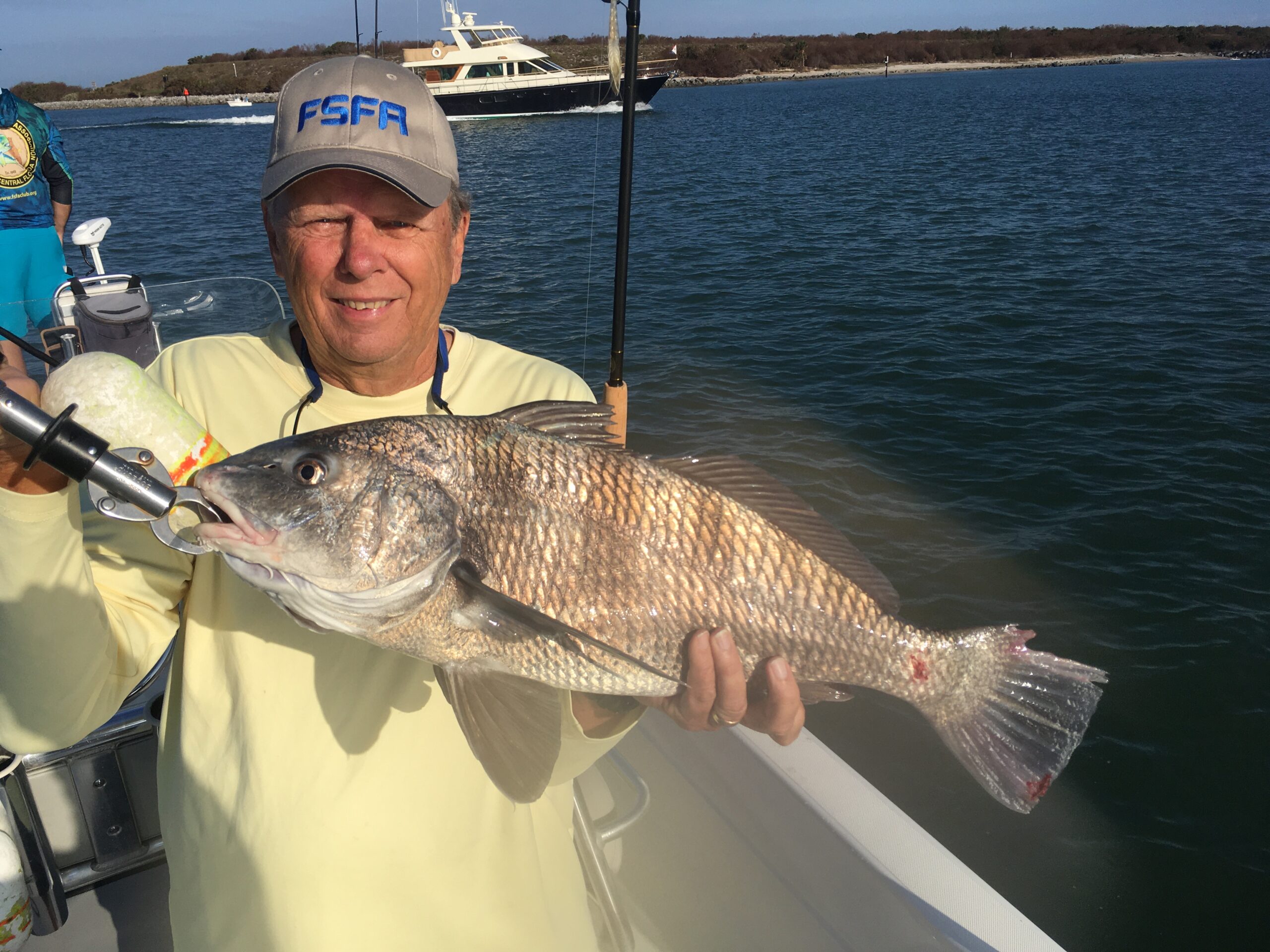 Eric Griggs landed this slot sized black drum near the south jetty pier at the eastern end of Port Canaveral on a pink goofy jig and 4-pound test line.
BANANA RIVER LAGOON
Deeper canals and dredge holes in Merritt Island, Cocoa Beach and Satellite Beach are excellent places to start your search for redfish, speckled trout, and black drum on the cooler mornings we can expect this month.  The cold overnight temperatures can often concentrate these fish species into the deeper, more stable waters located in these canals.  Live shrimp are the number one choice for bait anglers fishing here. You may also find good action when using lures like a small 1/8th ounce buck tailed or nylon hair jig.  White, chartreuse, brown, or black colored jigs are best.  The buck-tail jigs typically have a better action in the water.  The deer hair "flows" and moves in a more enticing fashion when the water is cold. Combined this action with Bang! or Pro-Cure scent products and you may not need to put a shrimp on a hook all day.  Whiting, silver trout, sand trout, weakfish, and sheepshead are other species that anglers are likely to catch this month while fishing these deeper areas.  If we get a few days of warm weather between fronts look for the redfish to push out onto the shallow flats adjacent to these holes and channels to sun themselves and forage for shrimps, crabs, and small bait fish along many of the mangrove covered shorelines bordering the Banana River Lagoon this month.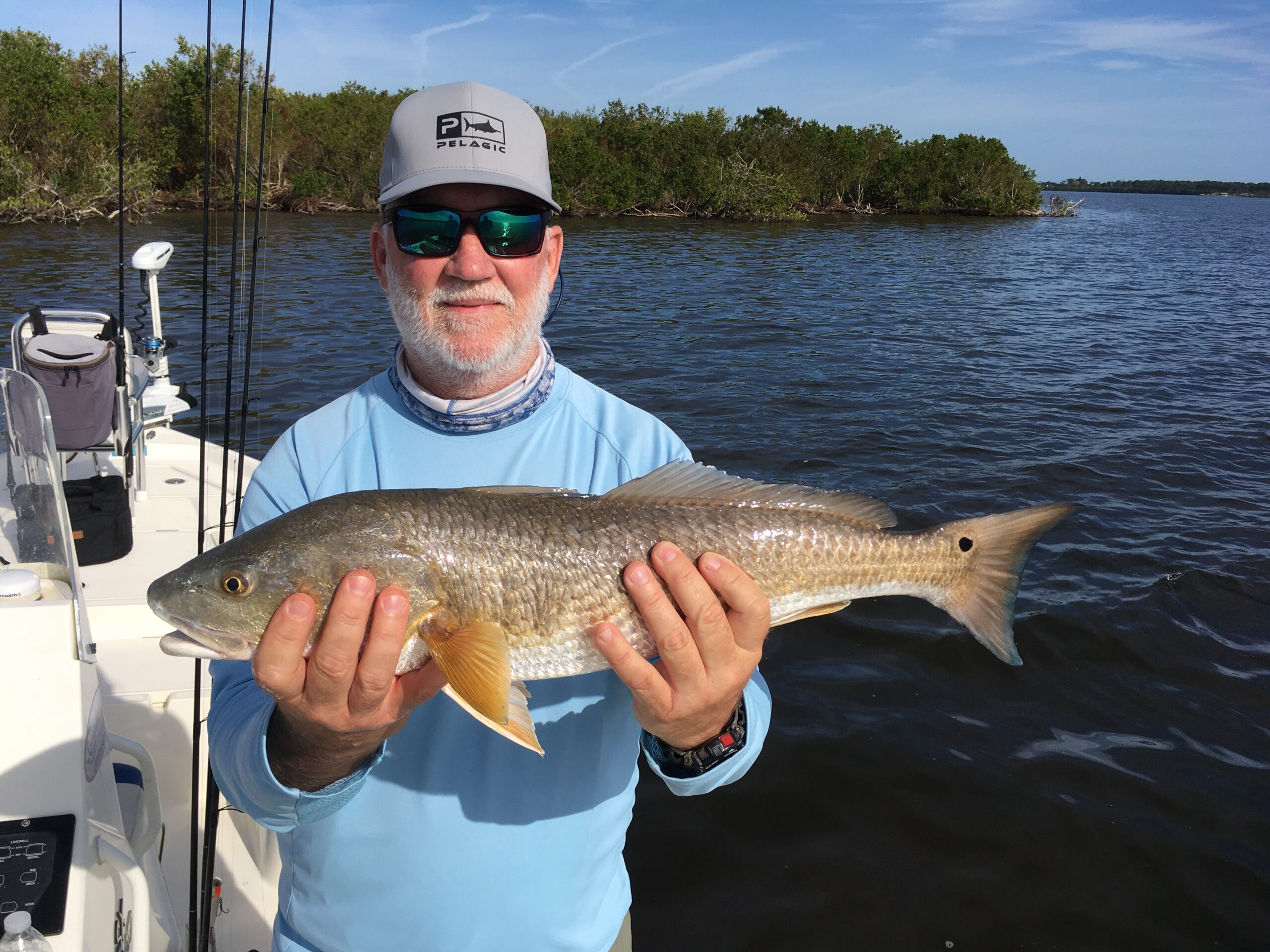 Rod Harding with a typical "January shoreline" redfish.
Let's go catch your next memory!
-Captain Jim Ross