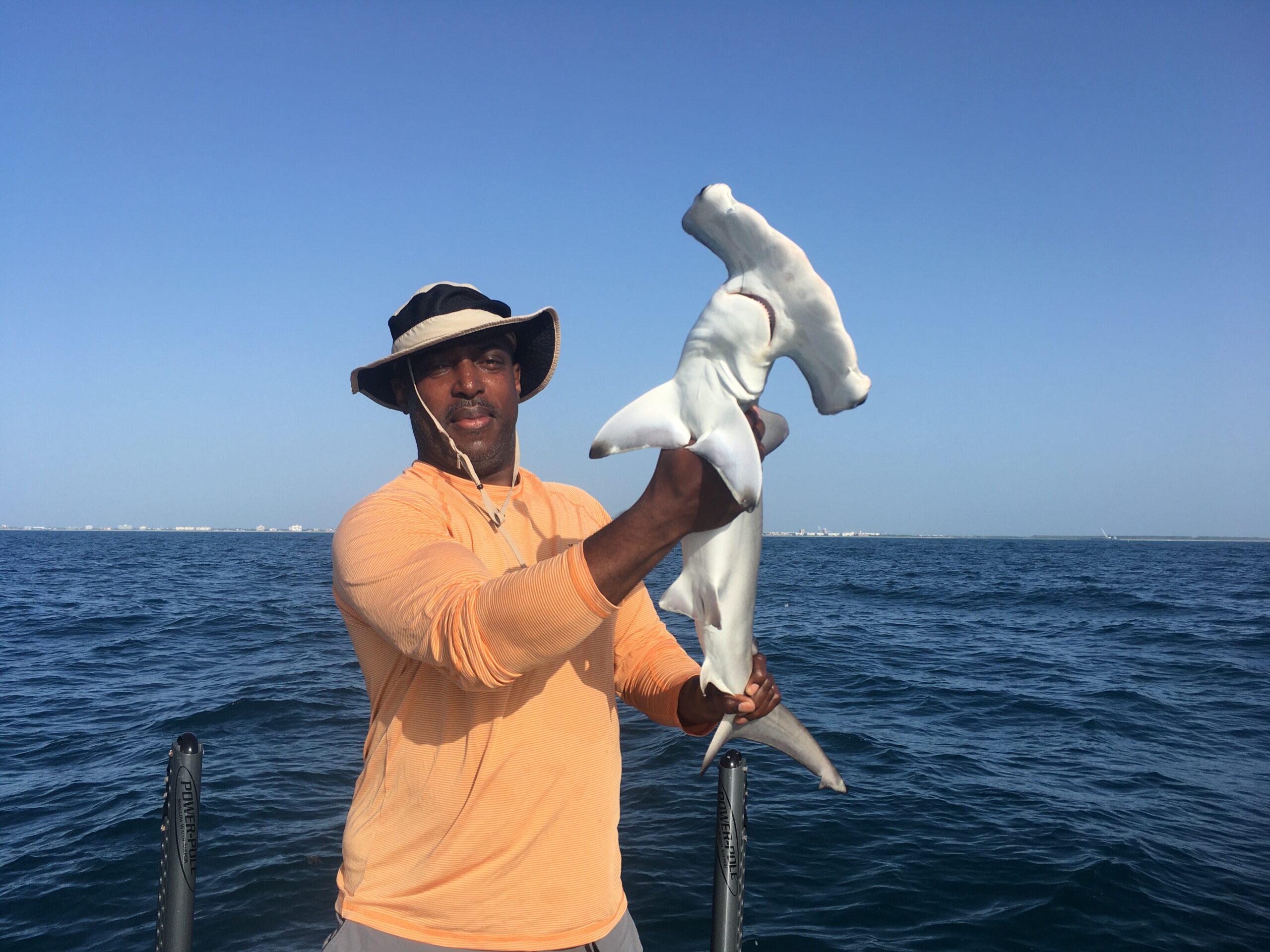 Sharks are plentiful offshore of Port Canaveral.
The near-coastal waters just offshore of Port Canaveral are full of sharks right now. We have landed spinner, sharpnose, nurse, hammerhead, and finetooth sharks on our trips this week. Everyday has been a different scenario for us though. Some days the bite has been hot, and on other its been pretty slow. The weather has a lot to do with this. Mornings are generally better times to fish at this time of the year around the Cocoa Beach and Cape Canaveral areas. Captain Justin and I are launching our Skeeter Boats from the Port Canaveral boat ramp and getting a well full of live baitfish fairly quickly. Then we try to decide on where the best bite is going to be for our clients based on the waves and wind direction. On one trip this week I actually came back inside the port and only fished in there. We landed jack, croaker, and a nice limit of mangrove snapper after weeding through about 25 shorts. Jack, tarpon, and king mackerel are the other species we have been landing this week. First time client David actually went two for two on tarpon on Wednesday afternoon. That's an excellent hookup to land ratio for these big ocean athletes. Normally that ratio is closer to 4 out of every 10 that are hooked. We expect this near coastal action to stay fairly consistent from day to day through the next few weeks.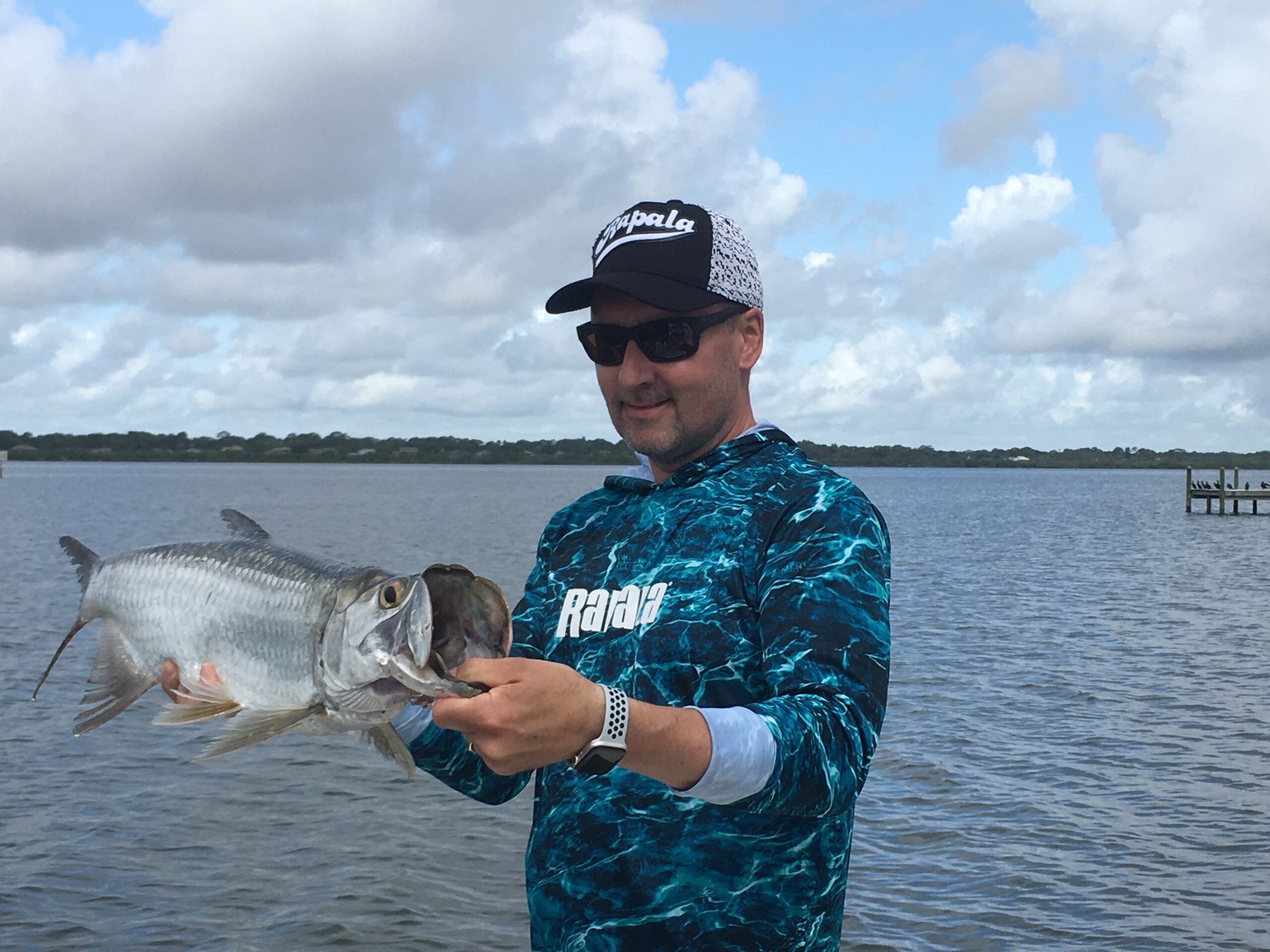 Mixed bag in the lagoon.
In the Banana River Lagoon the fishing has been pretty decent as well for this time of the year. Water temps are hot so getting on the water early and off early is best. Afternoon periods are just too darn hot unless we get some cloud cover. The bite has been good for small to slot sized speckled trout. These fish are hitting Saltwater Assassin 4 to 5-inch soft plastic sea shad and jerk baits. We have had quite a few ladyfish while targeting the trout and these have been large-drag pulling- models that are similar to catching baby tarpon. Speaking of tarpon the juvenile silver kings are striking topwater plugs, jigs, and Rapala Count Down lures. I had the pleasure of taking the Rapala guys out from Finland while they were in town this week for the ICAST show and we got to play with some new lures they had been developing. The little tarpon seems to like quite a few of them. I can't wait until they become available for sale hear in the US. Rounding out the lagoon species are small snook and a couple of small redfish. Nothing to write home about, but not bad when mixed in with the other species this week.
Give us a call or book your trip online so we can go catch your next memory!
Captain Jim Ross