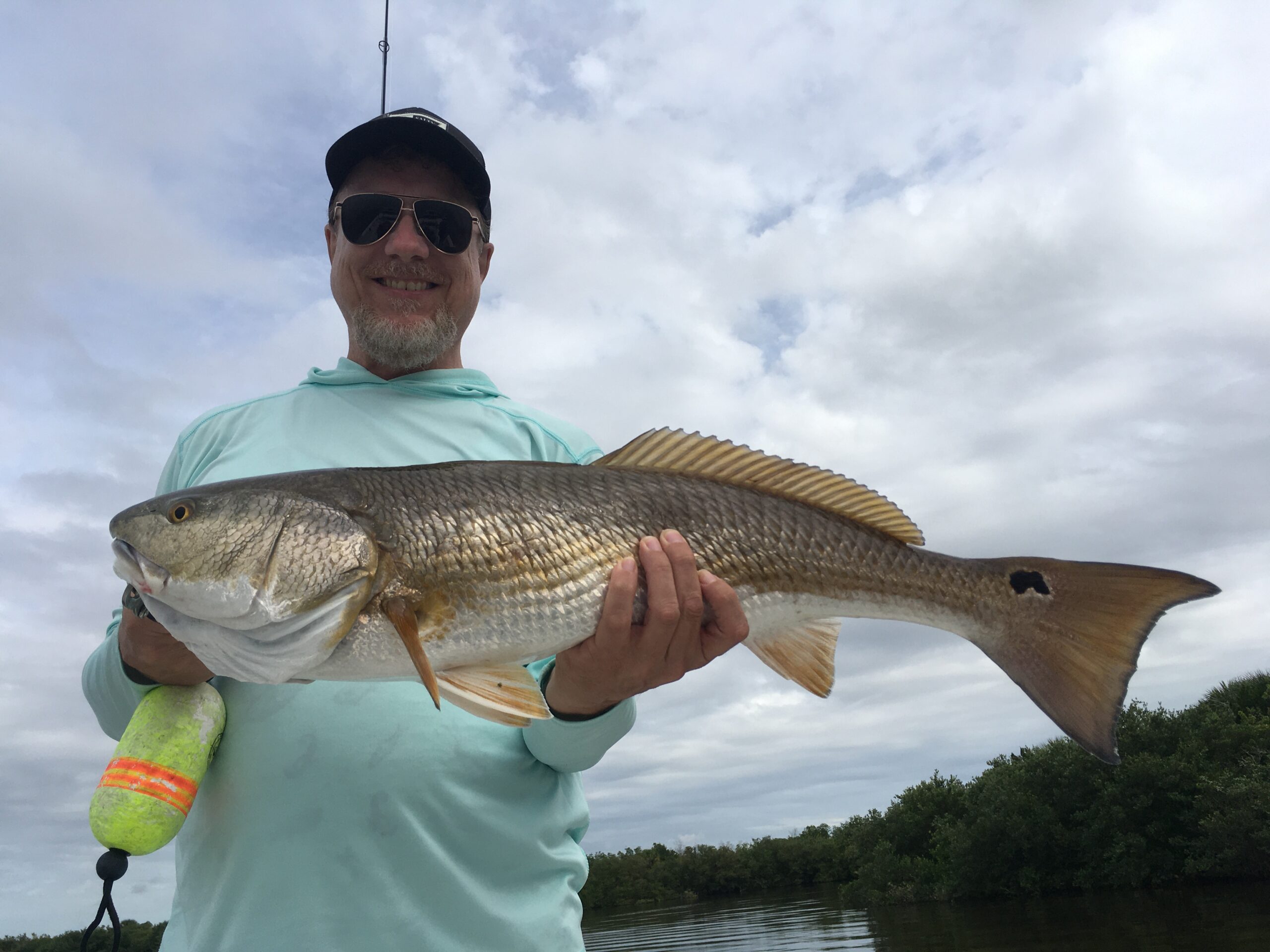 COOLER WEATHER PREVAILS BUT THE BITE IS STILL HERE.
Redfish, speckled trout, and small snook are the main targets I've been chasing this week. Rapala Skitterwalk plugs, Saltwater Assassin 2-4" sea shad tails, and cut ladyfish are the means to get these fish to strike. On sunny days the reds are cruising the shallow flats and mangrove edges of the Indian and Banana River Lagoons. Look for fish popping glass minnows right next to sun exposed shorelines and try to get a cast to them before they spook.
Speckled trout are feeding in deeper holes and along drop offs in both of these bodies of water. Small sea shad tails are working best for them. In some cases you can find schools of fish holding along the edges of channels and dredge holes and catch 20 to 30 in a short period of time.
Snook are holding tight to mangrove trees but will swim out to strike a live shrimp, fingerling mullet, or pilchard if you make a good cast.
It's a great time of year to go fishing so give us a call 321-636-3728 or click over to our reservations page to book your trip with us today.