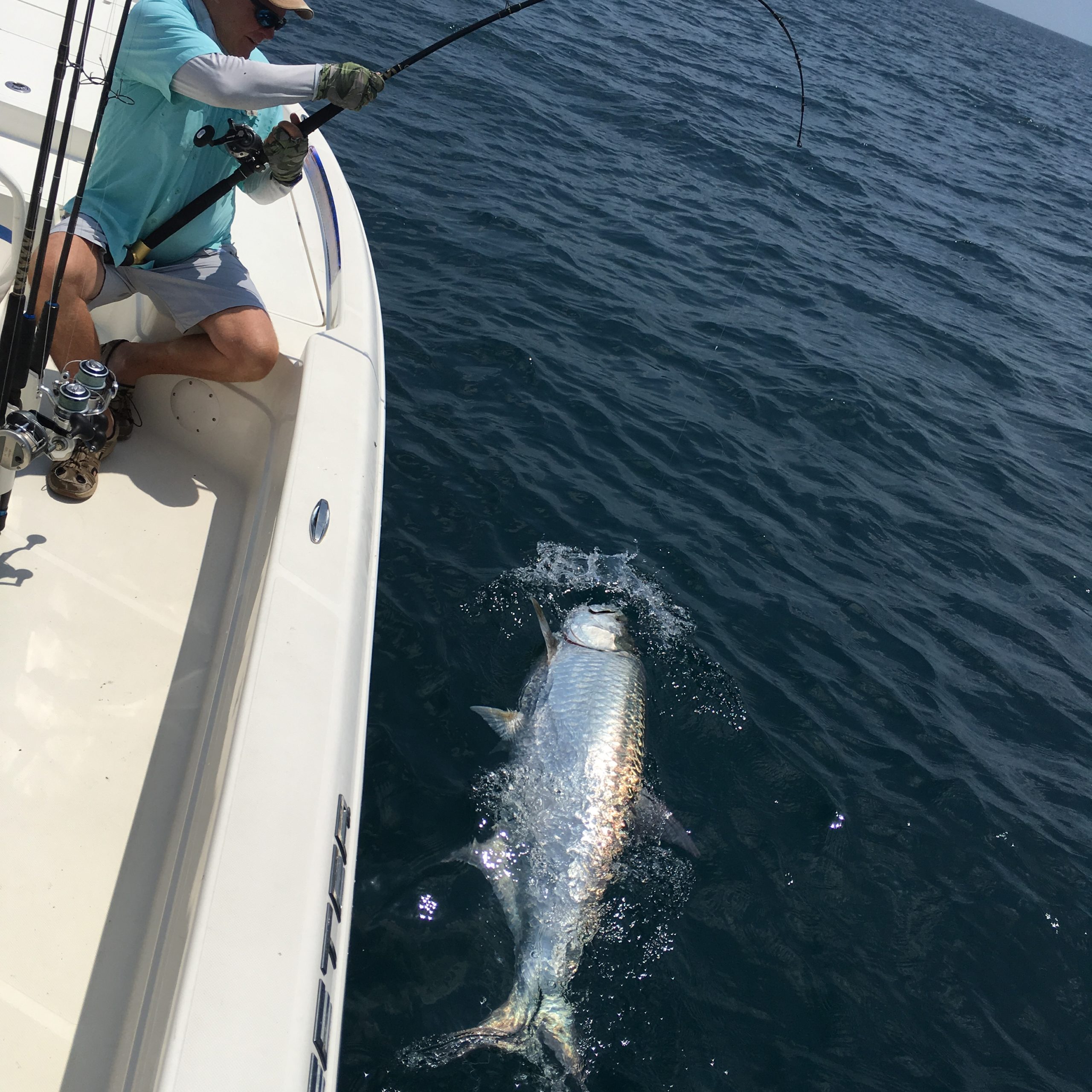 Our Monthly Recap!
JULY PORT CANAVERAL AND BANANA RIVER LAGOON RECAP
Overall Captain Justin had a pretty good month on the tarpon and quite a few good days on the king mackerel offshore as well. July is one of our hottest months and to top it all off we had thunderstorms almost every afternoon, plus a tropical storm as well. These conditions made for some interesting runs back to the dock on some days. Safety is a main concern of ours for our charter guests, and when mother nature throws lightning bolts from the sky, we usually turn tail and head for port.
AUGUST FISHING 4-CAST
August is a month of transition along the Space Coast. The bites come in quick spurts and not every day is a good one out on the water. IN the lagoons we should start to see the bull redfish schooling up in preparation for their annual spawning ritual toward the middle and end of the month. Out on the reefs and wrecks we will need clean water and baitfish to hold cobia, king mackerel, jack, barracuda, and flounder near these bottom structures. If we get this- then we should have pretty good fishing. If these conditions don't occur- it can be really slow out on that big pond. Having looked at the overall Solunar tables for this month, the average day is running in the low to mid 30's out of 100. This just goes to show that most of this month we will have some really great "fishing", but it will probably be really slow for "catching". The exceptions to this are the dates around the new moon. On the days from Sunday August 16th through Tuesday August 26th the scores consistently stay above a 40. The best of these days look like Tuesday the 18th through Thursday the 20th. On these few days the Solunar peaks out at over 70 out of a possible 100 score. If you want to know when to go in August and almost guarantee to have a great outing- those three days are it.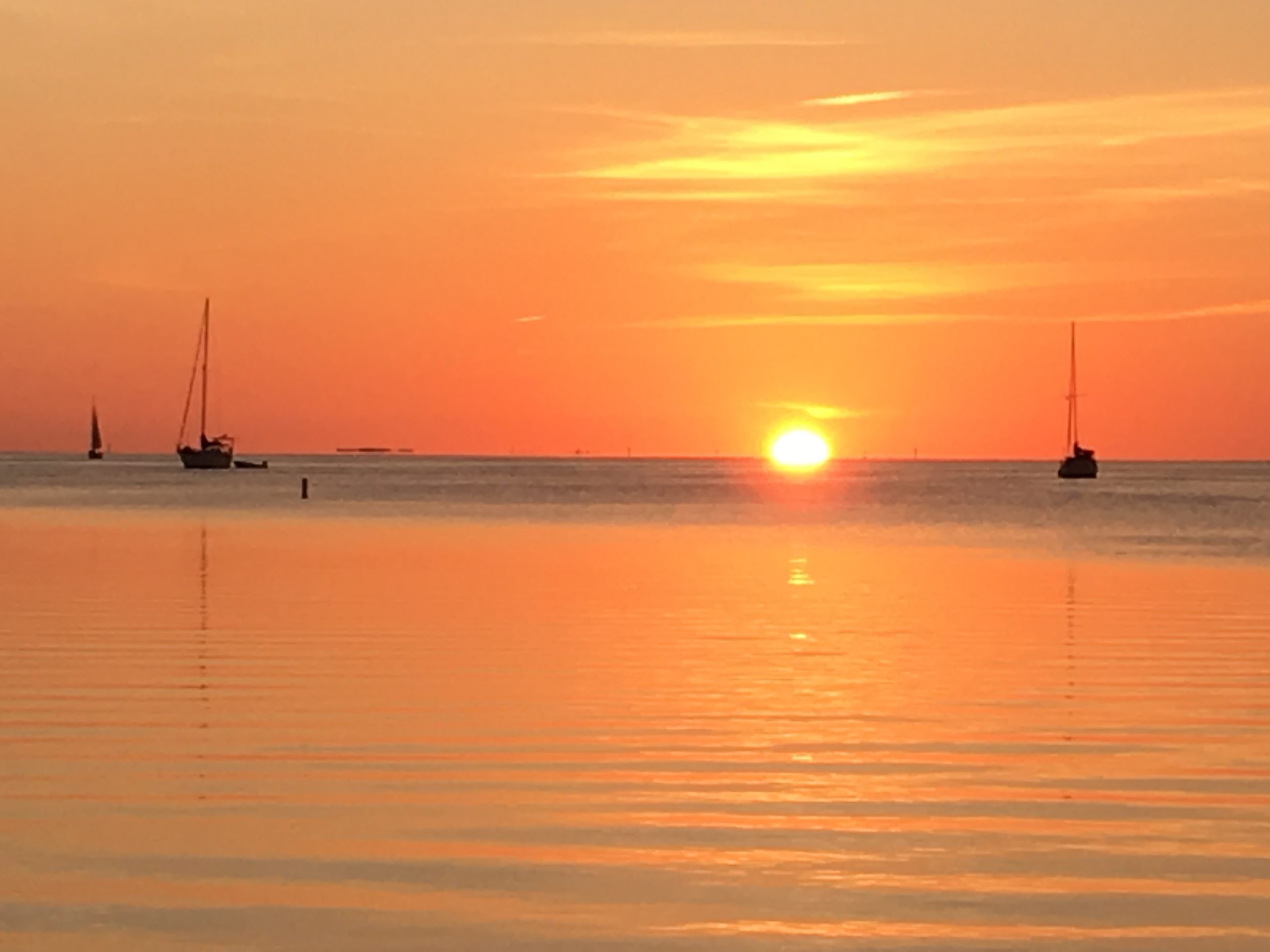 Destination trips in 2021
Don't forget to let us know if you are interested in any of our west coast of Florida Scalloping or Islamorada Florida Keys trips that we are planning to add to our offerings for next year. As previously mentioned in last weeks report, we will have more info to come on those destination trips that you will be ale to book with us in 2021.
Our Latest Fishing Reports
Catch A Memory Outdoors Radio Show
Join radio show hosts Captain Jim Ross, Captain Justin Ross, and Rodney Sahr, each Saturday morning as they broadcast live from 7:00 A.M. – 9:00 A.M. Their Catch a Memory Outdoors radio show is transmitted on WWBC 1510 AM throughout east central Florida. Brevard county anglers and hunters can also hear the radio show on 94.7, 99.9 or 100.7 FM depending on their location. By downloading the WWBC app on your mobile device, you can take the live radio show with you on the water, or in the woods each week.
Local Accommodations
We've partnered with a local, reputable hotel right here in Cocoa Beach! They are offering some discounted rates to our customers, so click the button below if you're interested in checking it out!
**FLORIDA RESIDENTS — GET THE BEST RATES**
When you book, select your dates that you need, then type TIKI in the "promotional code" option that drops down when you click on "lowest available rates" tab!