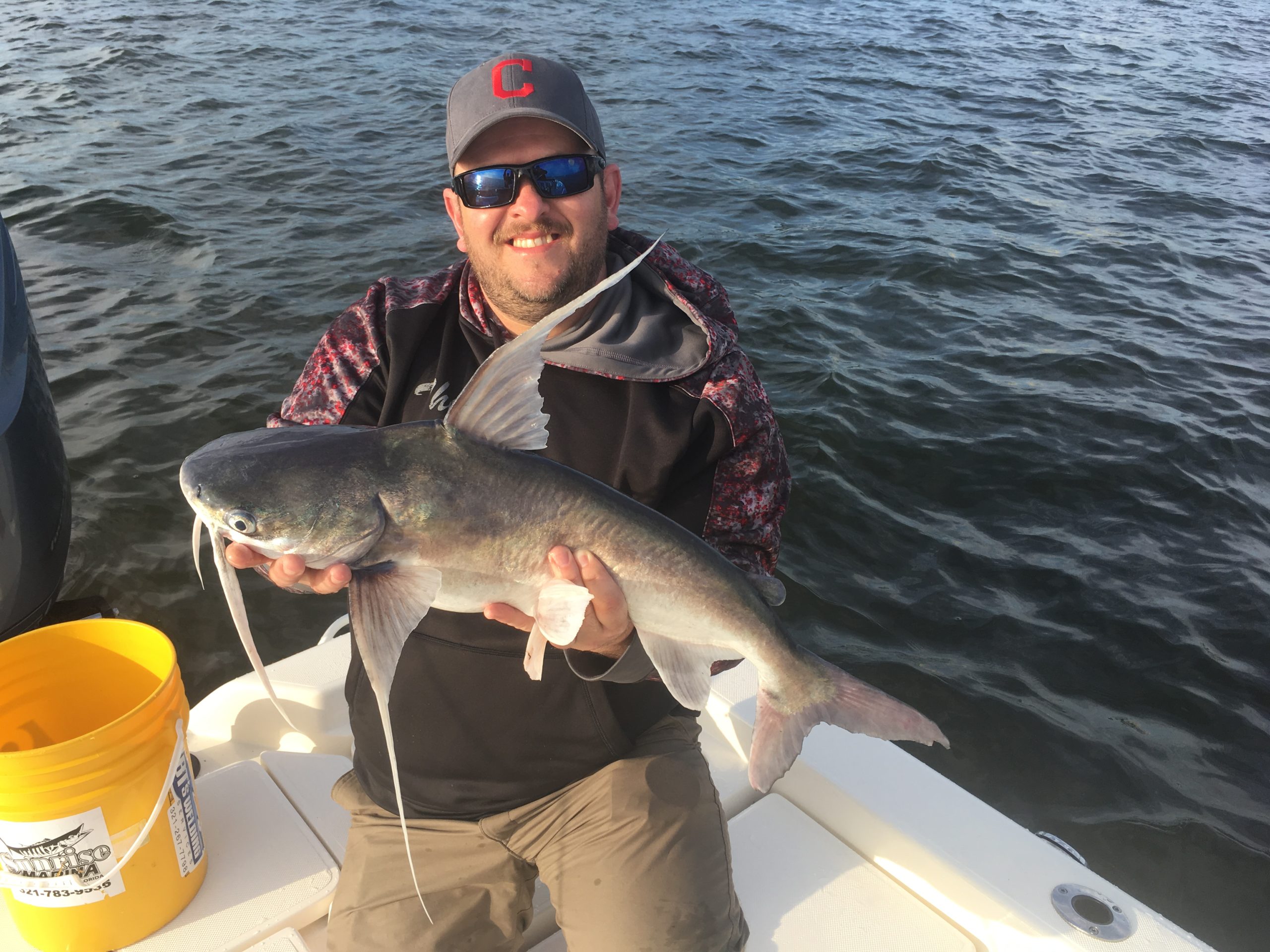 IT'S HOT!!!!
It's the middle of August, and it's "Africa" hot out there right now.  Most anglers have decided to stay home in the ac or pool and wait for a few weeks for the sun to give them a reprieve.  However, this is a time of year when chasing tarpon can pay dividends for those will to put in some sweat equity.
Unfortunately, two months of afternoon thunderstorms have turned the waters of the Indian and Banana River Lagoons into something resembling pea soup in many places.  This makes our job much harder to find and get the tarpon to eat.  They are one species that are willing to put up with less than ideal water conditions at least for a few weeks until the waters start to clean back up again. The reason for this you ask?  Tarpon have the ability to breath air- much like us.  This is why you see then "role" or "breach" the waters surface.  They are trying to get oxygen which is being depleted in our algae laden waters.  When we find find a school of tarpon rolling, we target them by using live or cut baits like mullet, pinfish, pilchards, or menhaden.  In many cases while targeting tarpon we have Gaffstop (sail) catfish eating these baits.  Often much more quickly than the tarpon, but this is just something that happens when targeting tarpon in our lagoons.
The tarpon generally feed best during the first three hours of the morning.  If you prefer to use artificial lures, Storm swim baits and Saltwater Assassin soft plastic sea shad can also work on these fish at times.  Captain Justin and I like to work these lures in one of two ways.  The first is a steady slow to medium retrieve with no twitches.  You just want the lure to swim in a straight line.  Try to keep the lure swimming at about half the depth of the water you are fishing in.  Tarpon usually swim in this same depth, so your lure should be right in front of their nose if you can do this.  The other is to let the lure fall to the bottom, then sharply jig it upwards, then let it fall back to the bottom again.  This technique usually works best in water deeper than about 5-feet.  I like to use this type of retrieve when targeting tarpon in residential canals.  Our tarpon are running from about 5 to 100-pounds right now, so we try to bring a variety of rods to handle whatever size tarpon we may run up against each day.
As always, you can find out more information about catching tarpon by giving us a call at
321-636-3728
or you can
book a trip
, just go to our our reservations page and choose the length of flats or near-shore trip you would like to go on.
Until next week….Catch a memory!!