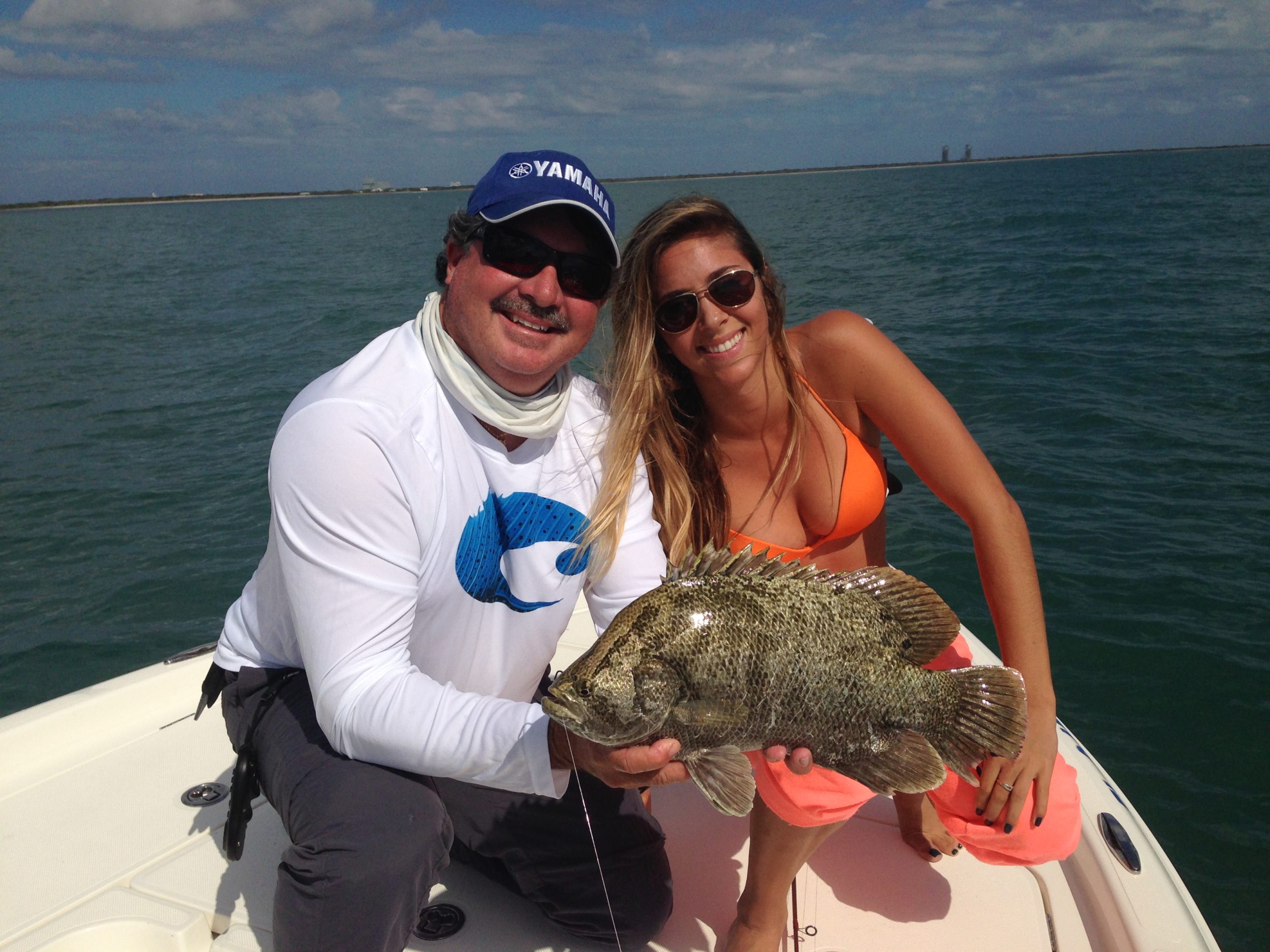 UPCOMING OFFSHORE FORECAST
March and April are good times to get out on the Atlantic ocean. Once the weather starts to cooperate the bite will soon follow. The reason for my excitement about this portion of my weekly report/forecast, is that I love the opportunity to go out and chase these ocean fish that you all love to catch. This is the third week of March, and we had a huge warming trend. As I was chasing drum, trout, and redfish in the lagoons, I was getting reports of cobia holding on bait pods outside of Port Canaveral during the middle portion of the week from some of my captain buddies. Free swimmers were also showing up later in the day on Wednesday and Thursdays before our latest front pushed through on Friday Morning. This was allowing for sight casting opportunities for the cobia which is my favorite way to catch them. Tripletail are also showing up on some of the Floating debris and small weed lines outside the inlet. Hopefully we will have a return to calmer weather after this front and we can get out to try for some of these great tasting and fun fighting species.
COCOA AND TITUSVILLE – INDIAN RIVER LAGOON TRIPS
Sharks and bull redfish are striking chunk baits along the beaches from the port northward to the tip of the cape. Tripletail are also starting to show up near weeds and floating debris in the area known as Canaveral Bight. Sheepshead and Pompano are also possible inside the port for anglers casting brightly colored jigs. Often "tipping" these jigs with a sand flea or piece of fresh shrimp can be a game changer. In the lagoons, captain Justin and I are getting black drum, redfish, speckled trout, sheepshead, and even a snook or two with the warmer than average days we've been experiencing this past week.
We should also see a good number of bigger redfish return to the lagoon over the next few months. These are world class sized bulls.
SEBASTIAN INLET INSHORE
Bull sized redfish are striking live baits on the incoming tides near the bridge fenders and sometimes near the "T" dock and cleaning station area on the south side of the inlet. It won't be long before the early season tarpon start showing up. We'll be chasing them once they move in to the area south of the inlet. Big sharks, king and spanish mackerel and giant jack crevalle often accompany the tarpon so we should get some reel screaming action once these fish show up.
Let's go catch your next memory!!!!