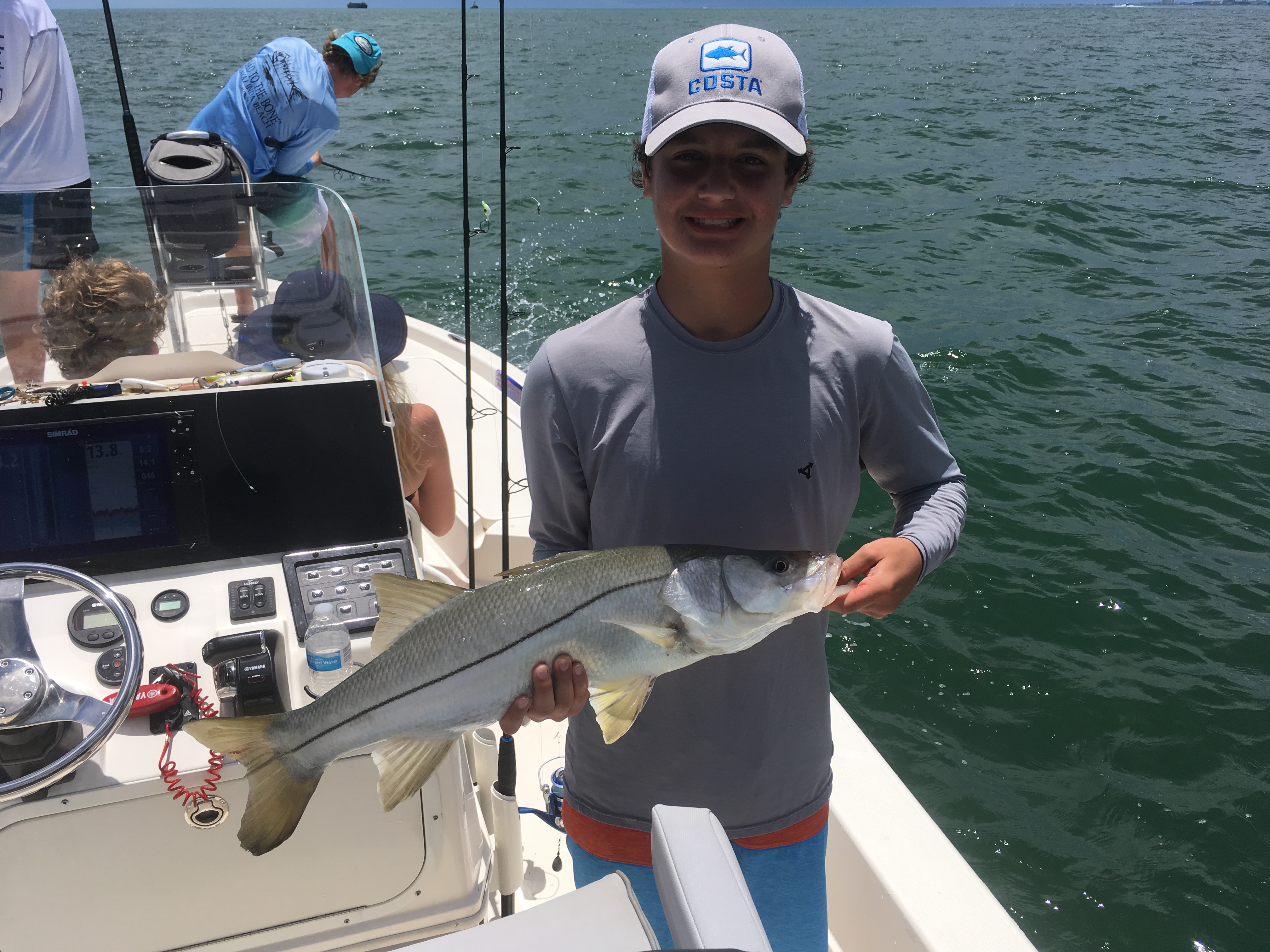 This week the water around Port Canaveral and Cocoa Beach has been much dirtier than what it was for the previous two weeks.  This has changed the behavior and location of the bait pods we were fishing around.  When the water is clean they tend to stay a little deeper in the 20 to 40-foot depths in tight balls that the predator fish such as shark, king mackerel, and tarpon can easily find when they are looking for a meal.  When these same waters become dirty the bait pods usually break up and the bait fish scatter up and down the beaches. Of course, the predatory fish generally follow suit, because there is no longer a focal point for them to gather around.
Small schools of 20 to 40-tarpon each, could be found around many of the bait pods that we were pursuing when the water was cleaner, have now spread out and it is hard to find more than one or two at a time yesterday and today. This also causes the tarpon to strike our baits less, because they are less likely to find them under these dirtier conditions.
The sharks however don't seem to have this same problem.  They practically swim around with their mouths open waiting to bite down on anything that they come in contact with.  To this point we have had three shark bite victims just this week in the New Smyrna area.  These fish are very plentiful along Cocoa Beach and the beaches north of Port Canaveral, as well as the shipping channel jetties, and southeast shoal area off the tip of Cape Canaveral.  We recommend using large artificial plugs around areas of baitfish activity.  Big popping and skittering style top water plugs tend to get the sharks attention if you can't find any live bait to cast net or jig up on a sabiki rig.  It is an absolute blast to watch big sharks strike at or even sky rocket completely out of the water after a top water lure. They are a ton of fun to catch and they fight hard, so if you're just looking to have a good time, and not necessarily trying to fill your cooler, this is a great way to spend the day.
The kingfish we have had in the near-shore waters and even inside the mouth of the Port have pushed off to the deeper reefs and wrecks between 9 and 20 miles out where the water is a "clean green" color. We are fishing for the kings using a fast action trolling rod with light drag and a wire 2-hook stinger rig adorned with a live or frozen baitfish. Trolling these baits between 1 and about 1.5 miles per hour seems to be the most effective way to get our bites. Make sure you don't forget to bring the gaff because kingfish are very good when eaten fresh and also make great fish dip.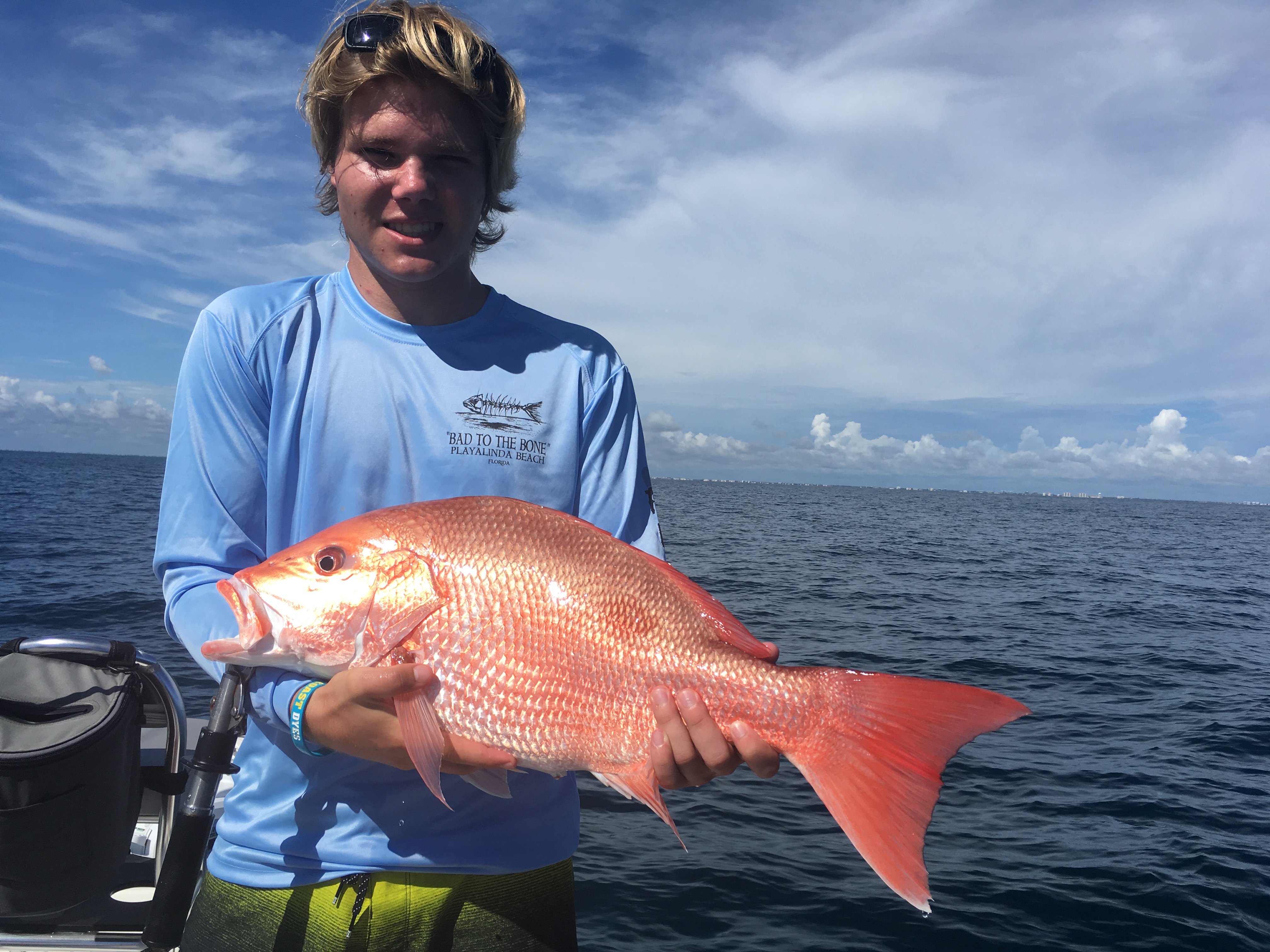 Speaking of reefs and wrecks the snapper are a little bit more willing to participate this week. These fish became very wary of any sort of bait after the 2-weekend long "mini" season we just had, where these fish got absolutely hammered. We like to use a knocker rig consisting of a sliding weight that rests right against a 5/0 to 7/0-sized circle hook. We usually rig up with a 2 to 4-oz egg sinker when using this type of rig depending on how strong the current is flowing. Captain Jim and I have been using both live and dead baits when targeting the red snapper on our catch and release trips. Live pilchards, pogies, croakers, and pinfish, seem to make the snapper much more willing to strike right now than a dead version. Snapper hit like a truck and don't stop until they get to the wreck, so make sure you are holding on tight and are ready to PULL when you get one hooked up.
Other species that are showing up on the wrecks are flounder int he 2 to 5 pound range, lane snapper, jack crevalle, Black margate and drum. We've also had a ton of big stingrays on the reefs, our biggest one this week was about 60-pounds. Let me tell you, those fish are no joke when it comes to pulling power. One thing that we normally do over the mid August to mid September time frame is target cobia that follow these rays on some of the shoals offshore of the Cape Canaveral area. This is normally a short duration fishery ,but when it turns on, the bites come fast and furious on most days.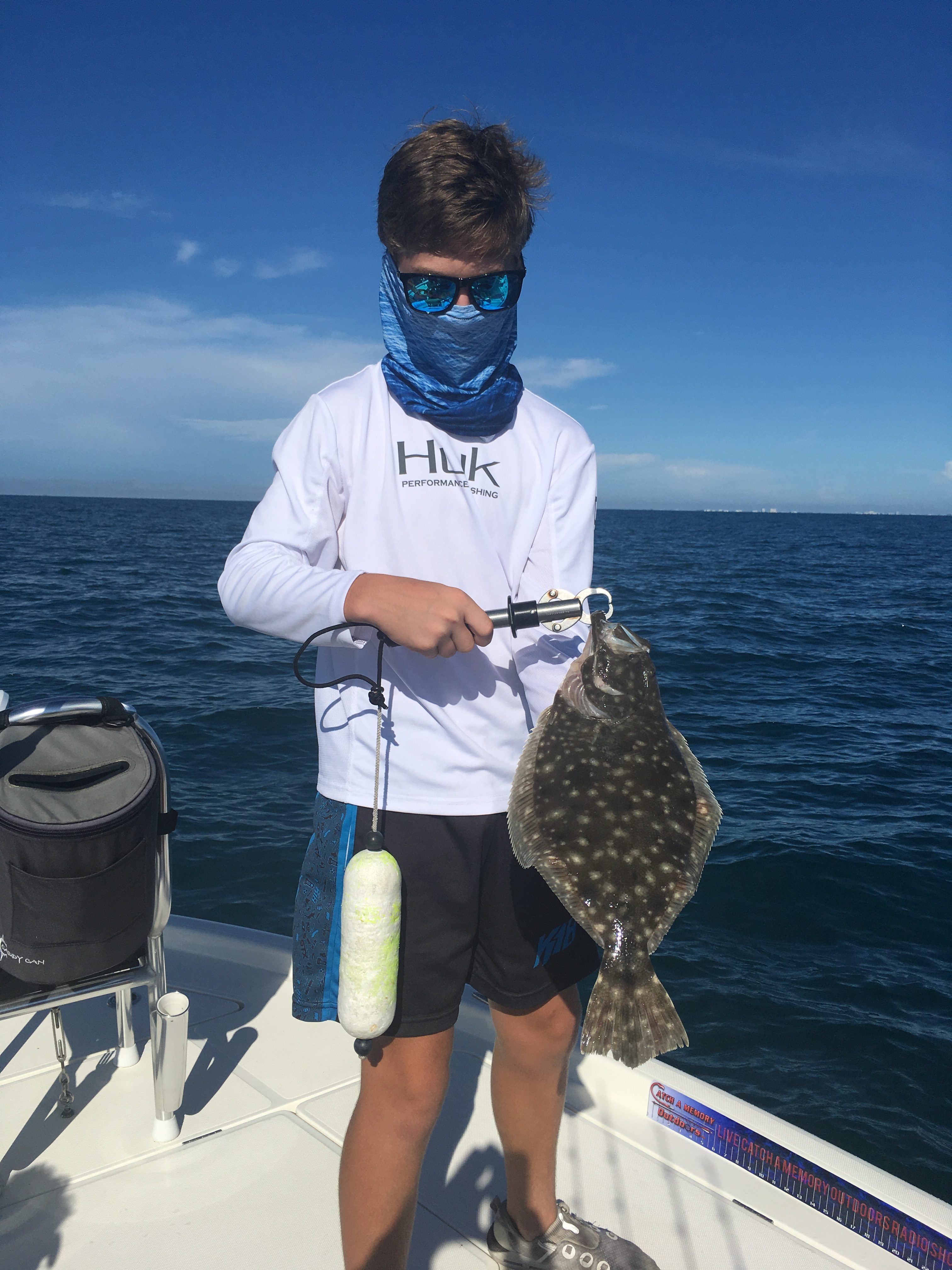 Speaking of fast and furious, the fall mullet run should start along the beaches around the first or second week of September. When his happens there is no telling what you might catch on your next cast out there. we are booking for those dates now and there will be more to come on this action packed fishing in the next few weeks.
The snook bite at the inlets can be pretty hot. We are catching fish that are 25 to 38-inches in length regularly. Its only going to get better as we roll into the September time frame when these fish come back into season on the 1st f the month. As mentioned this also usually coincides with the beginning of the fall mullet run. If you like seeing tons of "catching" action, from anything that can fit a fingerling mullet into its mouth, make sure to give us a call or book you trip on our web sites reservation page now. We want you to get the fishing spot you want with us before we are all booked up.