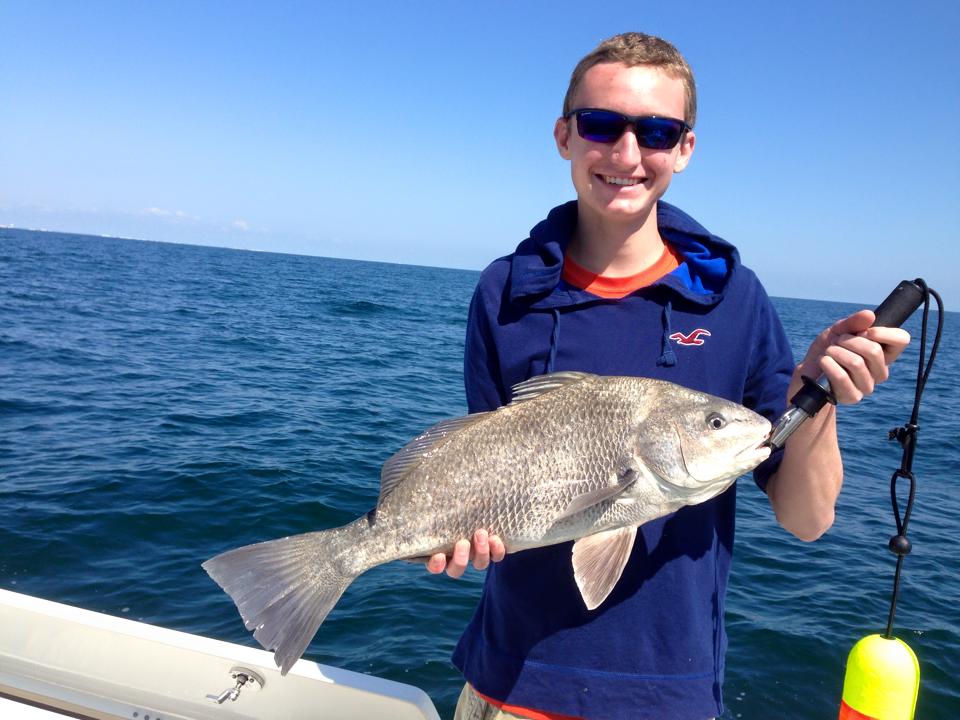 Near shore fishing in December
December is the month of change here in eastern central Florida.  Many of the warm weather fish that we are accustomed to catching near the Orlando and Cocoa Beach areas start to migrate south to their winter time homes.  This brings us new species to try for and new techniques to catch them with.  Along the near coastal waters, an influx of pompano, whiting, bluefish, spanish mackerel, and tripleail replace the tarpon, bonito and king mackerel we have been targeting over the past few months.  Crustaceans like shrimp and sand fleas are replacing the menhaden and mullet that were so heavily relied on for baits in October and November.  Vertical jigging techniques like those used for walleye, perch, and northern pike become very effective methods to use on many of these species in December.  Weather is the key factor to getting out on the coastal waters to try for many of these species.  Between cold fronts when the seas lay, we can get out to give them a go.  When the winds are up, we remain in the protected waters of our three lagoons and try our luck there. 
Protected Lagoon fishing 
The lagoon waters near Orlando and Cocoa Beach often become very clear as they cool to around the mid 50 degree range for the winter.  Black drum, sheepshead, whiting, speckled trout, and redfish are the species we are targeting most during this time of the year.  Finesse, patients, and a little sunshine to warm the fish up will usually produce a good days catch. 
Later departure times
If you don't want to sweat and enjoy sleeping in a little, then this is generally the best time of the year for you to book a charter with us.  We normally leave the dock at around 7:30 or 8 am, instead of the 5:30 or 6:00 am departure times associated with the hotter months of the year.  The sun can be the most critical factor in the fishing during December.  We let it get up in the sky to kick start the fishes metabolism and get them feeding.  The bite is usually over by about 2:30 pm, so a full days excursion isn't really necessary. 
What to bring
A couple of drinks, a snack or lunch, and a jacket are usually all that is required to have some fun in the Florida winter sun.  Come join us for a low key fishing adventurer this winter.  Captain Justin Ross and I are ready to enjoy a day on the water with you.
Until next time….Catch a memory!!!
Captain Jim Ross