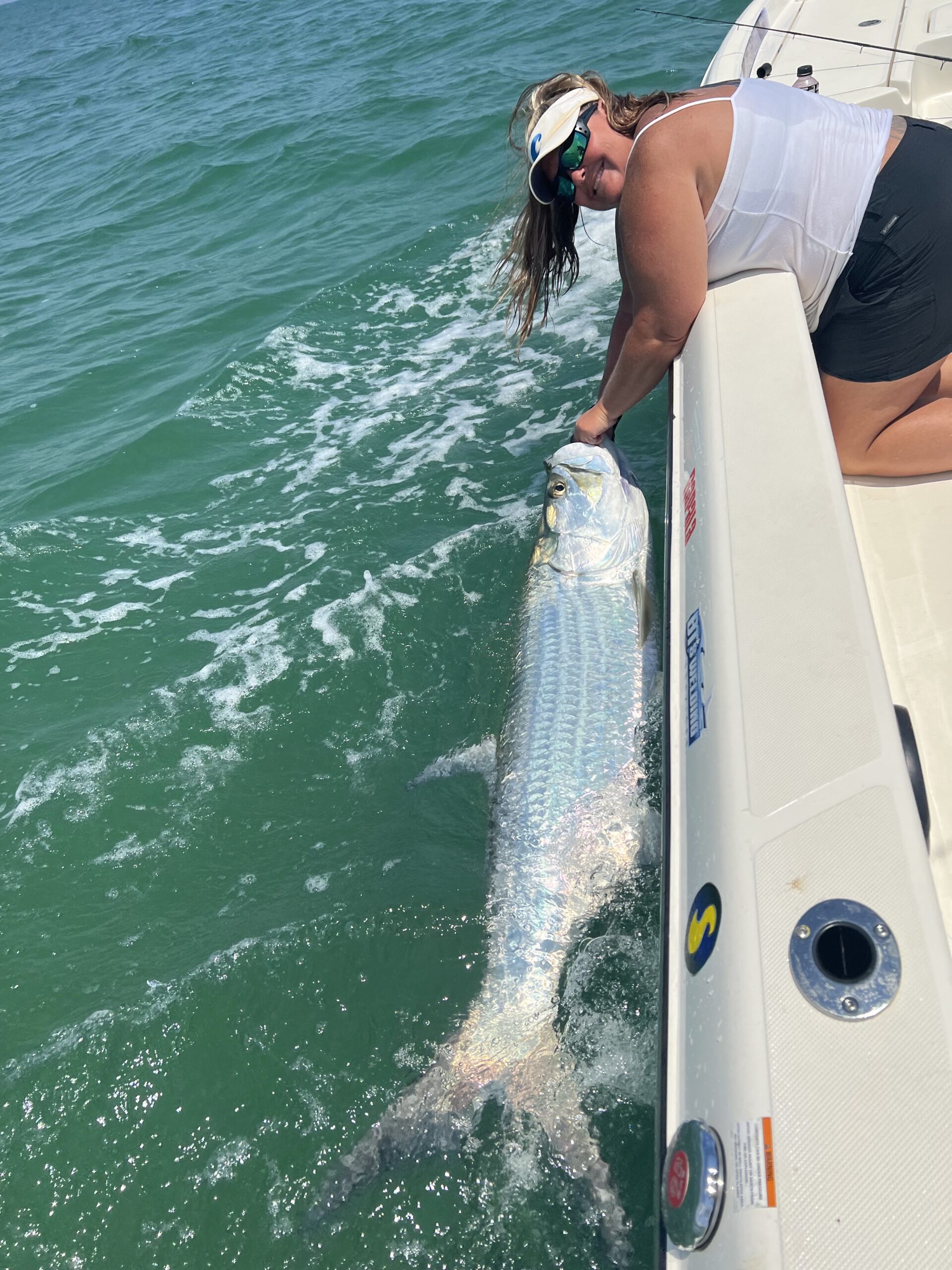 PORT CANAVERAL
Anglers are looking forward to the awesome fishing action that will come about during the months of September and October.  This is when the waters outside of the Ports' entrance come "alive" with billions of fingerling to full-sized mullet as they make their southward on a journey known as the "Fall Mullet Run."   Hot on their tails will be just about every known predator that swims in our near-coastal waters.  Witnessing tarpon and king mackerel "sky rocket" through these mullet schools will get your heart thumping with anticipation of a strike on your next cast.  School of jack, bluefish, and Spanish mackerel make the waters boil from their relentless attacks on these mullet pods.  Watching the carnage will make you understand quickly that you don't want to be reincarnated as a mullet.  If you've never seen this phenomenon in full effect, then you really don't understand how much power and aggression these predatory fish have when they go on the attack.  My charter fishing customer that know will re-book with me time and time again.  The Fall mullet run along the Space Coast is a spectacle that you can only believe once you've seen it in person. Make sure you don't miss out on this incredible experience!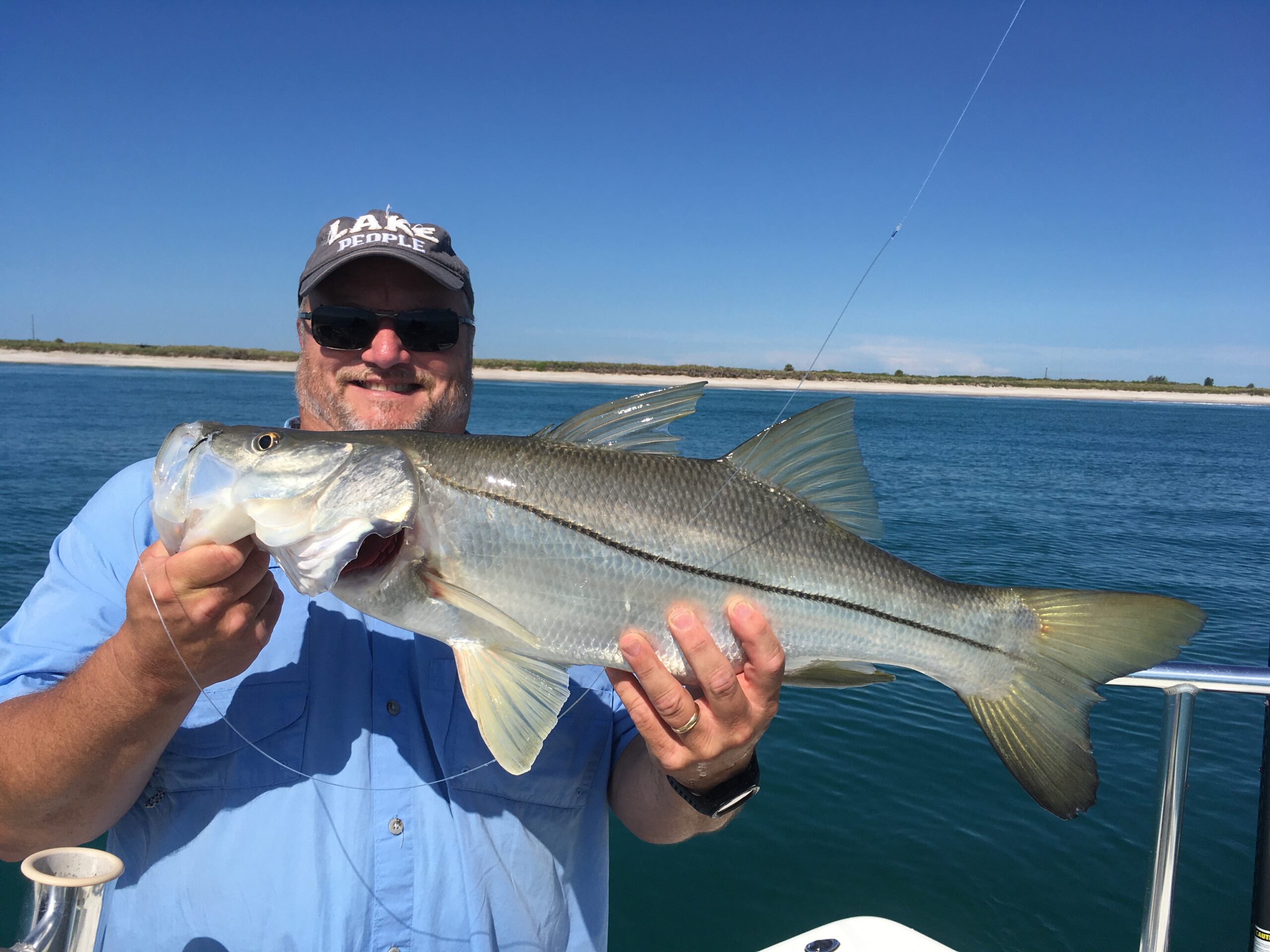 The key to this type of fishing is to find the "action zone".  This is where the baitfish are fleeing for their lives.  Showering mullet and explosions that look like cannon balls hitting the water are tell tail signs that you're in the right spot. Once you have found this type of action – half the battle is over with. The next is whether you decide to cast a live baits or artificial lures. Personally, I think it depends on what you want to catch.  If redfish, flounder, Tarpon, king mackerel, or snook are your primary targets, then stick with a live fingerling mullet on a ½ to ¾ ounce jig head.  If you just want some action, try casting Krocodile, crippled herring, or cast champ spoons, Rapala X-Rap lipped diving plug, or a large topwater plug though the mullet and you will have a great time catching plenty of fish.
As the tarpon, snook, bluefish, shark, and Jack Crevalle blast their way through the mullet schools along the beaches this month, my customers can't wipe that big smile off their faces when their drag start singing.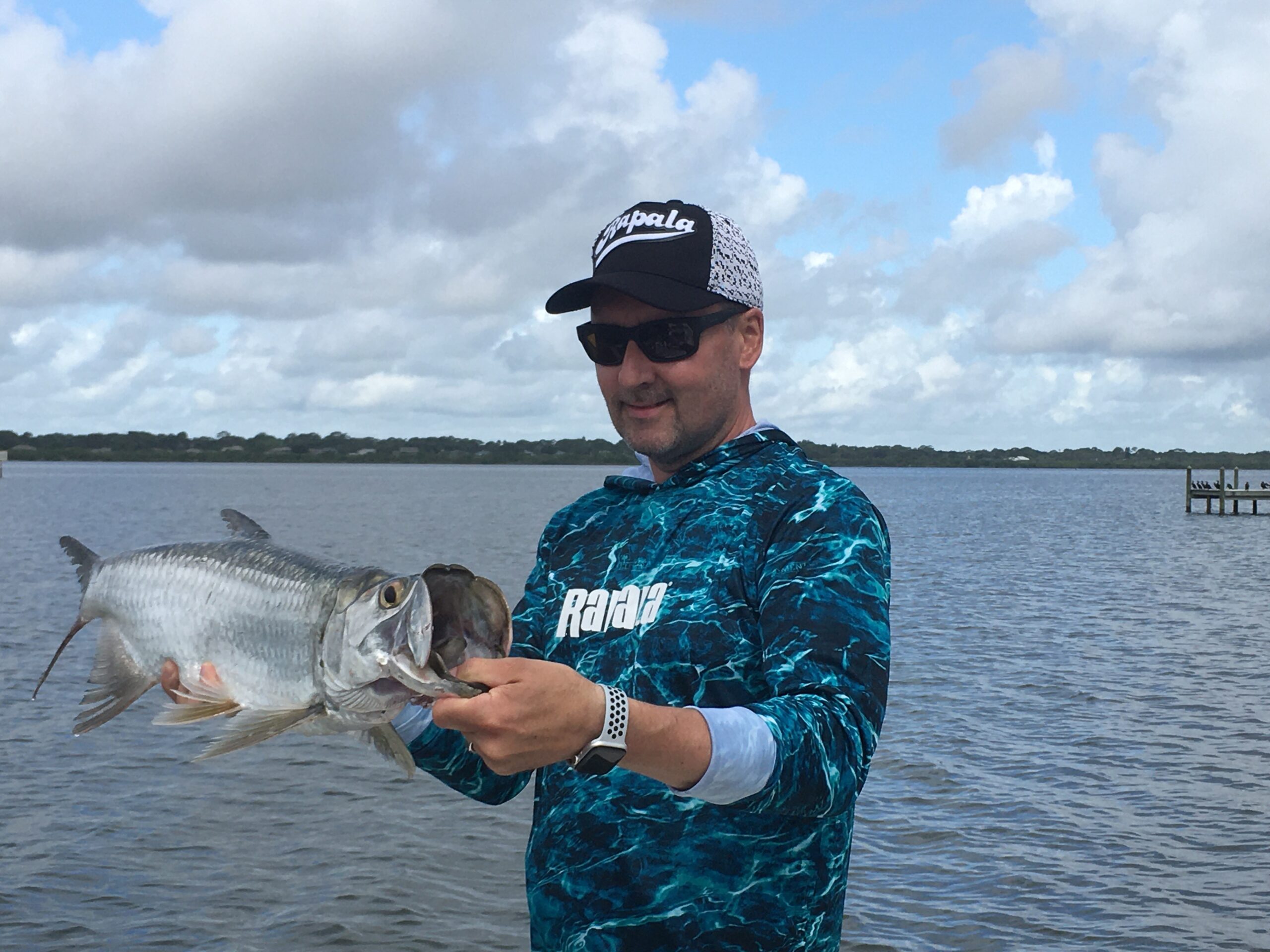 BANANA RIVER LAGOON
If the water quality stays good this month, anglers booking a flats & back country excursion, can expect a mixed bag of species.  Juvenile tarpon are a good possibility for anglers fishing in the residential canals of Merritt Island, Cocoa Beach, and Satellite Beach.  I like to find areas with  areas with lots of baitfish.  Glass minnow pods and mullet concentrations are things I look for.  That's how I find the best numbers of baby tarpon.  Small flies and jigs work very well on these fish.  If we don't have any luck with artificial lures, I'll net bait and rig them on a small circle hook.  Larger tarpon may still be found near the dredge holes in the lagoons.  These fish will usually eat a chunk of cut ladyfish fished on the bottom, or a live mullet or pogie rigged under a float.  Mangrove snapper are generally a good bet near causeway bridge pilings for anglers using live shrimp.  Speckled Trout and Redfish catches on the flats tend to happen in the early mornings.  Crank baits like the Rapala Scatter Rap or Shad Rap shallow can be extremely effective on fish holding in the 3 to 5-foot depths on the edges of the flat if the weeds and grass don't interfere with the open hooks on these types of lures.  Overall the fishing over the next two months is going to be awesome.  If you want to get involved with some of it please let us know or book with us directly online on our website's reservation page (www.finelinefishingcharters.com)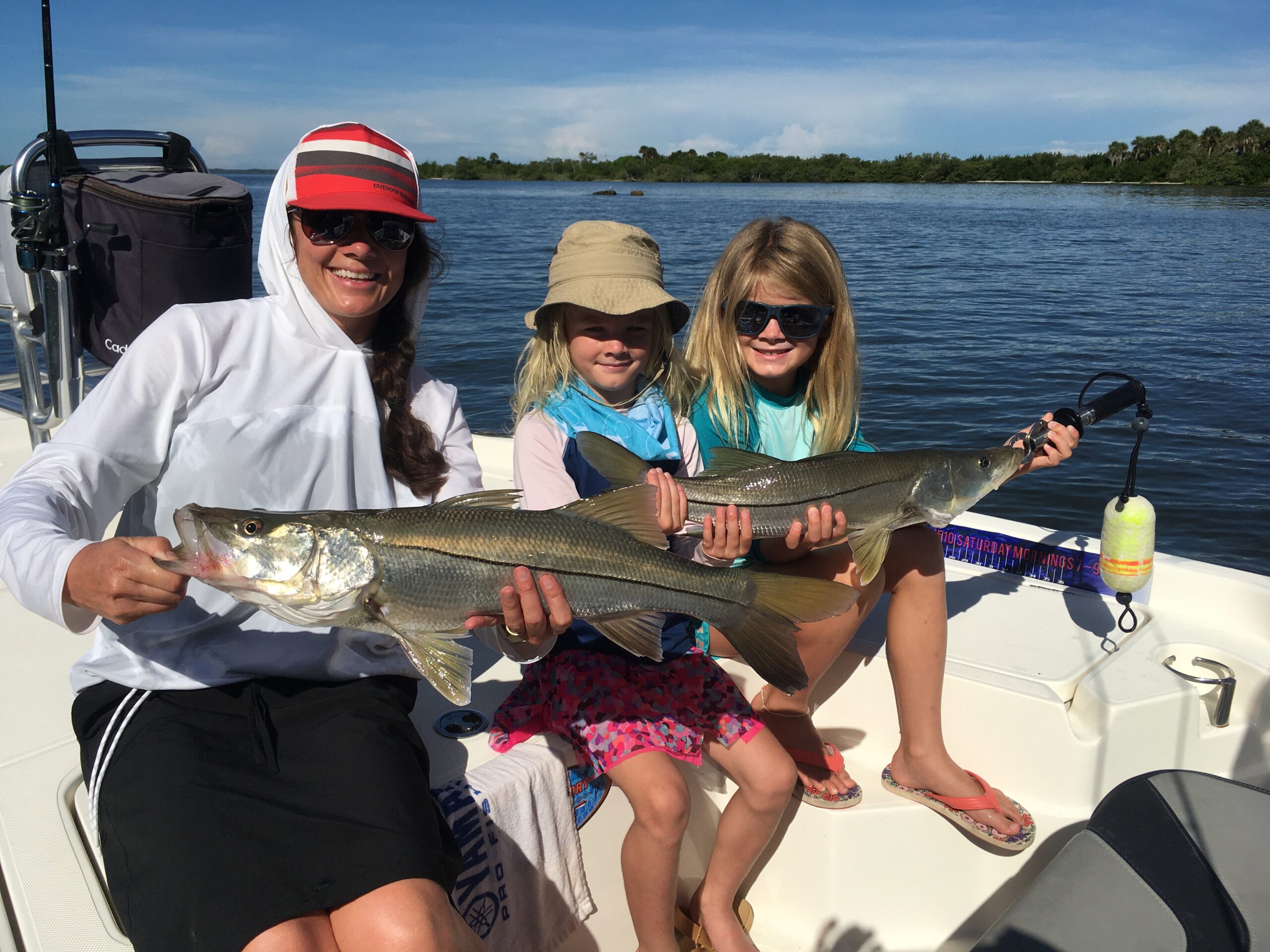 Remember to check our reservation page to see our available dates.  The fall mullet run won't last so book  the near-coastal trip option and we'll get out there and have a ball.  We're booking up fast- so hurry!
Until next time…. Let's get out there and go catch your next memory!!!!